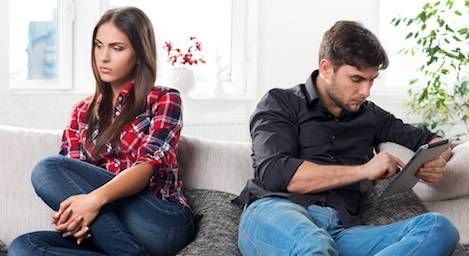 This content contains affiliate links. When you buy through these links, we may earn an affiliate commission.
This post about romance without the HEA is a guest post from Natalya Muncuff, the head book nerd in charge at TheIslandReader.com. When she is not adding to her enormous book collection or stationery supply, she is somehow keeping track of the countless television shows she insists needs to be watched. You can follow her rantings and occasional sparks of brilliance on Twitter @NatalyaMuncuff.
---
Many of you read this title and rolled your eyes so hard, you probably have a headache. As romance novel enthusiasts, many of us read this genre so that we can get our guaranteed HEA. 8 times out of 10, I am one of those people. However, there are times when I find myself wanting to read a novel that accurately depicts what a real life romance is like.
If we're being honest here, many of us have fallen in love, thought that person was the one, only to have that idea disintegrate in front of our eyes. It's the natural order of things, I guess. Doesn't the saying go, "it's better to love and to lost then to never have loved at all"? Now, I don't know if I necessarily prescribe to that notion because heartbreak is a bitch. But I understand the point: you never miss the water until the well runs dry, and sometimes you have to experience the heartbreak to fully appreciate the real and sincere love.
There aren't a lot of books that show romance without the HEA. It's one of the reasons I love Behind Those Eyes by T.P. Carter so much. We can love someone wholeheartedly–they can even be considered our soulmates–but life sometimes gets in the way. Maybe it's doomed from the start, or there are simply too many obstacles to overcome. If by some miracle, both parties are able to stay in it for the long haul and are able to overcome some of the hurdles, they might learn the hardest relationship lesson: love is simply not enough.
Where are the novels that truly allow readers to experience the emotional rollercoaster ride that is love? The novels that show us the downside; the complicated, messy, gut-wrenching, fall on your face, I don't know if I can recover, type of love; that starts out exhilarating in the beginning but can crash suddenly if we're not prepared or careful. The novel where we see the truly good and bad times.
Life isn't all sugar and spice and everything nice, and neither is love. While romance novels are a form of escapism for many people, including myself, I don't need a happily ever after every single time. I don't always need well-packaged ending so our characters can ride off into the sunset. What I need is an expression of love, that's true to both the writer and the characters. If it's not all happy, so be it.
The harsh reality is that not everyone gets a happily ever after, so all romance novels shouldn't get one either.