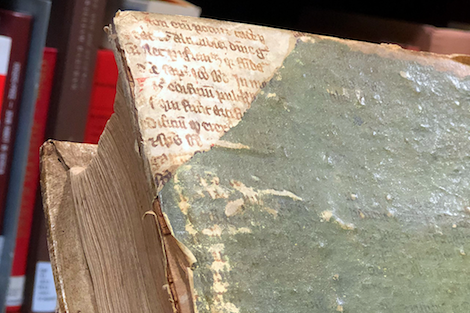 Some Books Can Kill: Critical Linking, September 6, 2018
Sponsored by The Fall of Gondolin by J.R.R. Tolkien.
---
The Smithsonian's Cullman Library holds a gorgeous 1602 edition of Ulisse Aldrovandi's De animalibus insectis, a pioneering book on insects illustrated with detailed woodcuts. This volume, however, has a deadly secret. Its cover, a collage of recycled medieval vellum and pigskin, is painted green. And that green paint was made with arsenic.
____________________
This fall season is shaping up to be a great one as far as your personal library is concerned. New novels coming out in September 2018 include V.E. Schwab's Vengeful and Khaled Hosseini's Sea Prayer. In addition to those, consider snagging yourself a copy of one of the 11 books on the list below, if not for the entertainment value, then for the soul-searching opportunities it can offer.
Check out the introspective books I think you should add to your fall TBR below.
So here for fall book previews (& fall reading).
____________________
Memorialised by her husband in his painting Beata Beatrix, and in countless other works, she is, according to Dr Serena Trowbridge, a woman who "has come to be represented purely by her face". But Trowbridge, a senior lecturer in English literature at Birmingham City University, hopes her forthcoming book, My Ladys Soul: The Poetry of Elizabeth Siddall, which features some of Siddall's best-known work along with fragments of previously unseen poems, will prompt a reassessment of Siddall as a poet.
You know her face and now you might know her words, too.