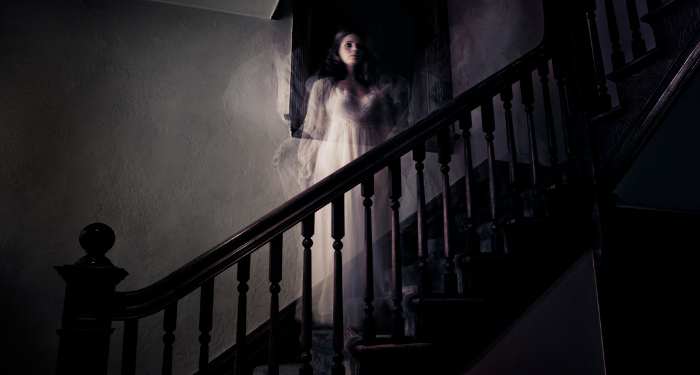 This content contains affiliate links. When you buy through these links, we may earn an affiliate commission.
Ghost stories have likely been around since the beginning of time, but their most contemporary manifestation in U.S. American literature is often traced back to Gothic literature. Despite these roots in the way back when (or maybe even because of them), the ghost story remains one of the most relevant and vibrant literary modes today.
In The New York Times essay, "The Ghost Story Persists in American Literature. Why?," Parul Sehgal writes, "Literature — the top-shelf, award-winning stuff — is positively ectoplasmic these days, crawling with hauntings, haints and wraiths of every stripe and disposition. …The ghost story shape-shifts because ghosts themselves are so protean — they emanate from specific cultural fears and fantasies." But before we get to the present, let's delve into the past.
A Super Brief History of the Ghost Story in U.S. Literature
Many scholars who study ghost stories point to Horace Walpole's 1764 The Castle of Otranto as the first Gothic ghost story. Scholars have long considered Walpole's novel the book that laid the foundations for literary horror and hauntings.
The period ranging from 1830 to 1920 (give or take) is often regarded as a kind of "golden age" for Gothic literature, with names like Edgar Allan Poe and Nathaniel Hawthorne getting much of the spotlight.
Moving into the 20th century, the ghost story was further popularized through pulp magazines like Ghost Stories (1926-1932) and, less centrally, Weird Tales (first published in 1923). Writers like Edith Wharton and Henry James are big names from that period.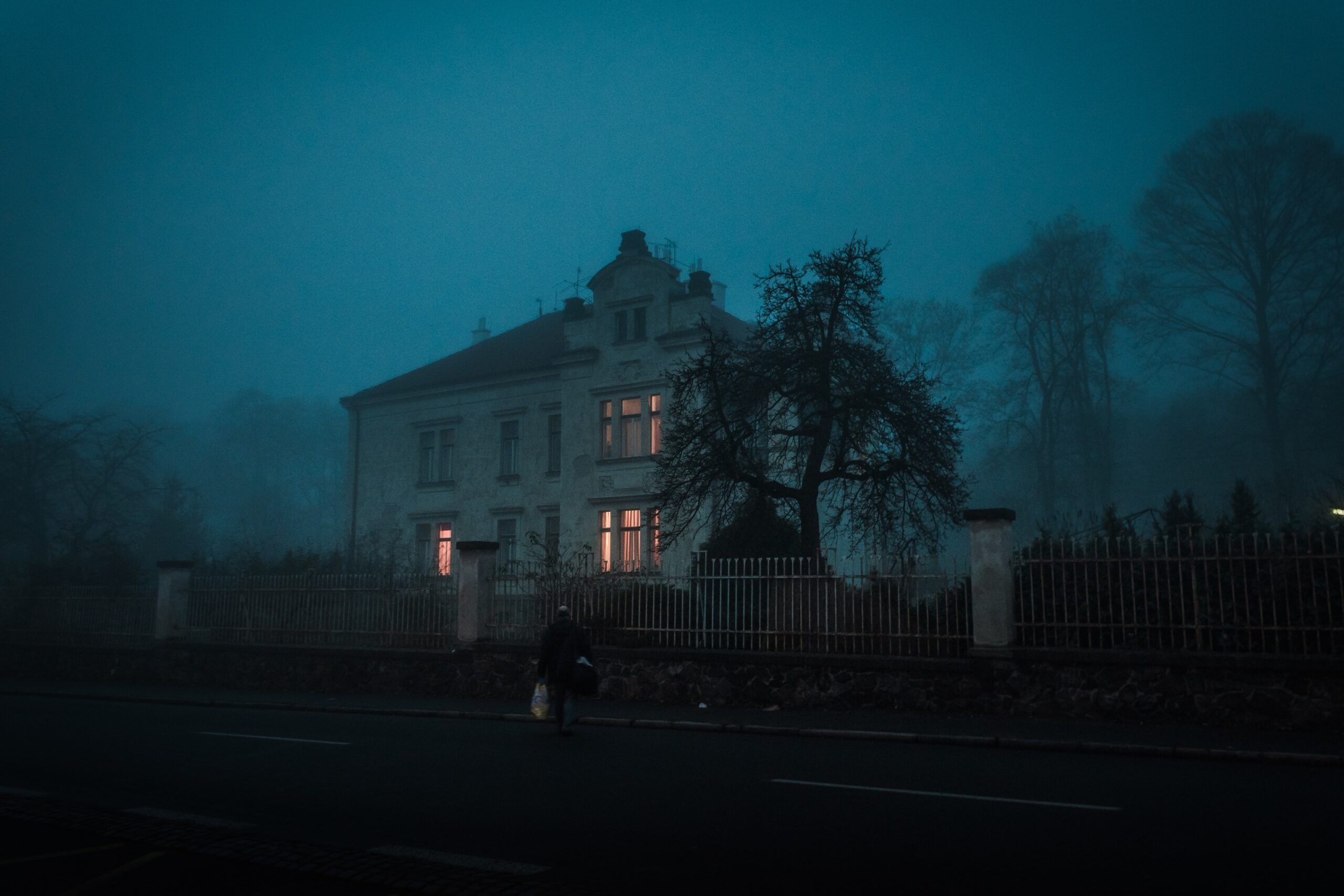 From The Castle of Otranto to The Shining: Paranormal Tourism
One interesting aspect of ghost stories is that they're not bound by the covers of books. In fact, we might consider the recent popularity of not only ghost stories but also paranormal tourism. Travel + Leisure recently published an article called "12 Real Haunted Houses in the United States," the vast majority of which you can visit or even stay in. In fact, there are dozens of lists (like the one called "The Most Haunted Hotels in America Where You Can Stay the Night") that cater to travelers hoping to catch a glimpse of a spirit wandering the halls.
And this is where the real and the literary have an interesting meeting point: lots of paranormal tourism is invested in not simply ghosts or haunted houses but ghost stories specifically. Think of literally any ghost tour you can take. It's 100% made up of ghost stories. That's not all, either. Paranormal tourism often links literary ghost stories with real locations.
Take The Stanley Hotel in Estes Park, Colorado, as an example. The hotel has been memorialized forever as the Overlook Hotel in horror great Stephen King's The Shining. On his website, King explains how one visit to the hotel inspired him to pen one of the most famous horror novels of this era: "Wandering through its corridors, I thought that it seemed the perfect—maybe the archetypical—setting for a ghost story." And then he went to sleep and had a nightmare about his son and woke up with the core of the novel already taking shape.
Ghosts & Their Social Significance
The ghost story has staying power because it's often tied to histories of oppression —whether in relation to race, gender, or other aspects of identity. Ghosts are innately connected to history because, well, they're literally from the past. And oppression is tied to trauma, and we all know ghosts tend to appear in fiction when some sort of major trauma has occurred.
Consider Julia Briggs' focus on women and ghost stories in her essay in the edited collection A New Companion to the Gothic. Briggs writes that "a notable feature of both Gothic writing and ghost stories has been the large contribution that women writers have made to both forms." According to Melissa Edmundson, who studies women's supernatural fiction and edited Women's Weird: Strange Stories by Women, 1890-1940, "Women were integral to the formation of the modern ghost story," which she says is a "genre dominated by women."
It's not just women haunting the ghost story scene, either. Kathleen Brogan's book Cultural Hauntings: Ghosts and Ethnicity in Recent American Literature explores the ways writers of color use ghosts to bridge the gap between history and the present. Brogan is especially interested in the ways ghosts are tied to cultural traumas and identity.
Perhaps Avery Gordon's foundational text Ghostly Matters: Haunting and the Sociological Imagination offers the most important conceptualization of literary hauntings. Gordon sees haunting as a sign of the past whose appearance in the present calls for transformation. To Gordon, the "ghost is not simply a dead or a missing person, but a social figure, and investigating it can lead to that dense site where history and subjectivity make social life."
What's Haunting This House?
Building on Gordon's idea of ghosts as social figures, Dale Bailey has written about the specific trope of the haunted house. In American Nightmares, Bailey considers the enduring nature of the haunted house in U.S. American fiction, theorizing: "A profoundly versatile tool for examining the anxieties and tensions inherent in our national experiment, the haunted house finally seems like nothing less than a symbol of America and the American mind, of all the ghosts that haunt us."
This all raises the question: what's really haunting us, then? If ghost stories in the U.S. (I'm not even going into fiction from other regions) have been popular for centuries, and if ghosts are really about traumatic histories, then what's haunting the United States? To return to Sehgal's NYT article, "Ghost stories are never just reflections. They are social critiques camouflaged with cobwebs; the past clamoring for redress."
I guess it's not really a mystery after all. The U.S. is no stranger to dark deeds. Whether you're talking about histories of colonization, genocide, enslavement, or oppression (just to name a few), there are plenty of reasons buried in this nation's metaphorical graveyard to fuel ghost stories for the rest of time.
Where Fiction Meets Reality
There are so many recent examples of books that connect cultural traumas to the present realities. Think about Silvia Moreno-Garcia's recent hit Mexican Gothic, which has everything to do with colonial histories in Mexico. Or Trang Thanh Tran's She is a Haunting, which exposes the similarities between French colonial and U.S. imperial histories in Vietnam. And those are just examples of recent haunted house novels.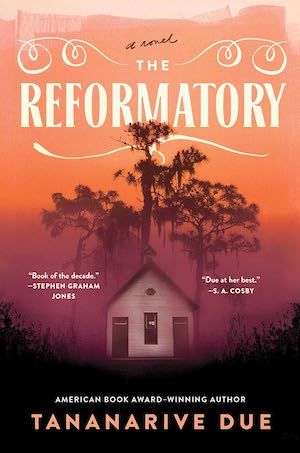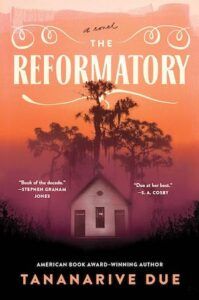 If you move away from haunted houses, there's C Pam Zhang's How Much of These Hills is Gold, a weird western that populates the 19th-century landscape with ghosts; Stephen Graham Jones's The Only Good Indians, which sees a wronged spirit haunt the present in the most gruesome of ways; and Tananarive Due's The Reformatory (out this Halloween), a horror novel that takes the author's family history as a springboard for an exploration of the real-life atrocities committed at a reform school for boys in the mid-20th century.
So, what's the deal with ghost stories? They're versatile. They can be instructive, cathartic, horrific, inspiring, cautionary, or even hopeful. Go ahead, dig up a ghost story. It'll have a message for you, I can promise you that.