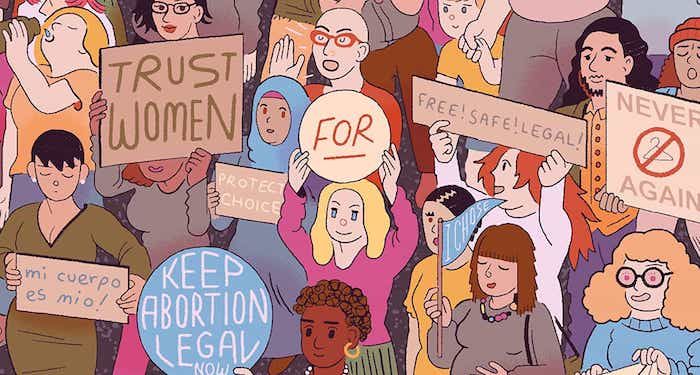 This content contains affiliate links. When you buy through these links, we may earn an affiliate commission.
There are always people moaning on social media about how "woke" comics and graphic novels are getting; how the "SJWs" are "ruining" comics — and this is always said without a hint of irony. It's almost as if the social justice themes of X-Men, Superman, Star Wars, Black Panther, and Captain America just sailed right over their heads. I mean, I don't know how much more obvious it can be than superheroes literally punching Nazis, but okay.
While comics have always had social justice themes running through them, graphic novels and graphic nonfiction are also great ways to learn about social justice issues. Especially if you just can't bring yourself to read a huge, dense book about a topic, a well-done comic can be an accessible way to learn about something new or start your reading journey through a new topic.
There are so many titles that I wanted to include in this post, but if I included all of the topics I wanted, along with all of the books, this would be an extremely long post. This is just a small sampling of what's out there. No matter what the topic, if you're looking for a comic about it, there's probably one out there.
Feminism
LGBTQIA+ Issues
History and Global Issues
Mental Health
Current Events
---
For more graphic novels and comics about social justice issues, check out these comics about social justice, and these social justice superheroes.