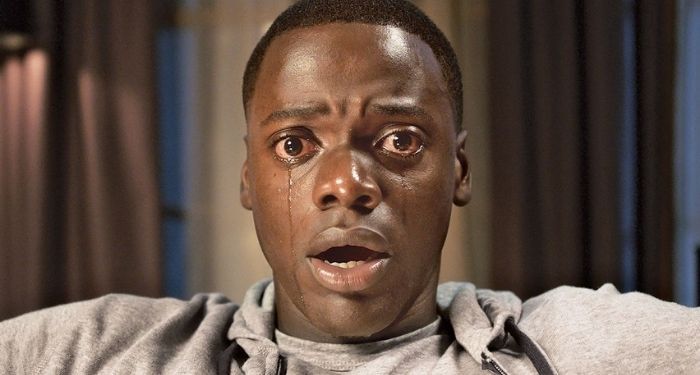 Essays
Intro to the Social Horror Genre
This content contains affiliate links. When you buy through these links, we may earn an affiliate commission.
Do you recall what it was like when you watched Get Out (2017) for the first time? I do. I remember feeling that I had never seen anything like it before. Why was no one making more like it? The mix of thrills laced with commentary about race and class knocked me right over. Little did I know that was my first foray into social horror.
The genre of social horror as it has come to be known combines elements of suspense and horror to contextualize the obvious — and not so obvious — biases in society. This genre is not limited to filmmaking but is widely spread in books as well. This includes cult classics like Rosemary's Baby. One of the reasons social horror works so effectively is the fact that after empathy, it uses one of the most post potent emotions to make its point: fear.
There are some standard elements that are common to this genre. They include but are not limited to a narrator, who is either unreliable due to a previous lapse in judgment and/or is caught in the middle of a complicated situation. The next element is an atmosphere that is deceptively creepy. There are jump scares coupled with suspicious behaviors simmering underneath the surface, threatening to boil over and scald everything in its path. The traditional elements of horror such as tons of blood, body horror, and death are also often a part of the genre.
Social horror touches the nerve of an issue facing contemporary society and acts as a catalyst to more works around the theme emerging. With Rosemary's Baby it was the questioning of gender roles and dismissal of women as hysterical, whereas with Get Out it was the commentary on race and the leftover debris of a dark legacy. In the present day, with so many issues coexisting at once, there are four very broad topics emerging in social horror. These are by no means extensive or definitive, but rather suggestions to help one begin their journey with this genre.
Suburbia Gone Wrong
This one is characterized by stories of people's perceptions of what their life should be like going wrong and/or the lingering danger of gender roles.
Race and Gentrification
This category is focused on the impact of the legacy of racial discrimination and the often resulting gentrification that follows, where people are displaced from their homes by creating deliberately difficult circumstances.
Class Exploitation and Post-Colonization
This category is a little different from the above as it brings into conversation the impact of colonization on a people and the lingering ghosts that haunt a land that was stolen from them.
Technology Malfunction
This category is the one that comes closest to spilling over into dystopian fiction. It is usually characterized by an element of technology escalating into something else being triggered by some sort of social catalyst.
---
The genre of social horror is an intriguing one as it continuously toggles between horror and suspense, even sometimes dystopia, trying to achieve the perfect balance. But here is what the difference is between the genres that make up social horror and the unique genre that it is itself: with the other genres there is space, room for disbelief, for disavowing that this will ever happen. With social horror, you realize you are in the middle of your worst fear with nowhere to run.