Horror
We Live in a Society: A Brief Introduction to the Social Horror Genre
This content contains affiliate links. When you buy through these links, we may earn an affiliate commission.
The social horror genre takes societal issues and exaggerates them, turning them into a major source of horror in the story in order to make it all the more obvious how broken society is. This can include things like sexism, racism, or other oppressive systemic issues facing the protagonist(s) and the world they live in.
Examples of Social Horror
Think about Get Out, a movie about a Black man who goes home with his white girlfriend to meet her family and finds a seemingly inclusive family on the outside, but under the surface a racist-fueled horror lurks, targeting him and numerous other Black men.
Think about Parasite's discussion of the cruelty of the wealthy and the ever-worsening gap between the wealthy and the impoverished. Think about Promising Young Woman's depiction of rape culture and victim blaming and the way women are often punished in society for the actions of men.
The list goes on and on, but you get the idea. These are all movies in which a societal issue was pushed to its limits narratively to reveal just how drastic the issues are in reality.
Social Horror Book Recommendations
If this type of horror sounds interesting to you, here are eight social horror books to terrify you. Just remember, the evil entities in these books aren't monsters you can kill or ghosts you can outrun; they're issues that live all around you.
Lakewood by Megan Giddings
After her grandmother dies, Lena is left needing money to care for her sick mother and get her family out of debt. After she receives a letter inviting her to join a medical study called Lakewood Project, she jumps at the chance even if it is shrouded in secrecy. At Lakewood, the medical developments they promise are impressive, but the cost is only paid by people of color.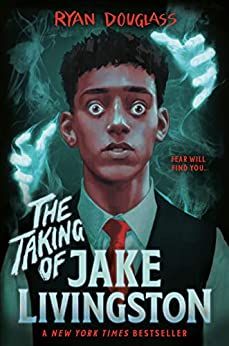 Jake Livingston wants to be a boring high schooler more than anything, but the ghosts he sees won't let him. Add that to the microaggressions he deals with as the only Black kid at St. Clair Prep school and secretly crushing on another boy and Jake's life is the opposite of boring. Then, the ghost of a teenage school shooter targets and torments Jake to try to get his powers and what little control Jake has left is threatened to be taken away forever.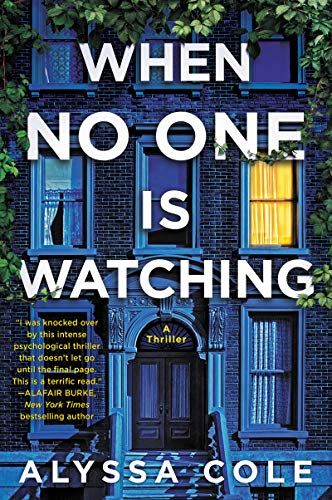 When Sydney Green's neighborhood is threatened by the creeping gentrification of condos and demolition, she and her neighbor Theo launch a campaign to turn things around in the form of a walking tour of the area. Despite the history they're so intent on saving, the neighborhood shrinks around them. They just might be the ones to go next.
After Pepper gets into a fight with three undercover policemen, he finds himself thrown in New Hyde Hospital's psychiatric ward for a 72-hour hold. As he acclimates to his fellow patients and the staff members, a creature behind a silver door torments them at night. Convinced it's the devil, Pepper rallies the other patients to fight the monster coming after them before its too late.
When the power goes out on the reservation in the winter, Evan Whitesky thinks he and his family will be alright. Together, the community tries to get by using the generator and community around them. But as gas and food dwindle, panic starts to set in. As others take refuge in their community with similar stories from elsewhere, they must turn to traditions to keep them alive.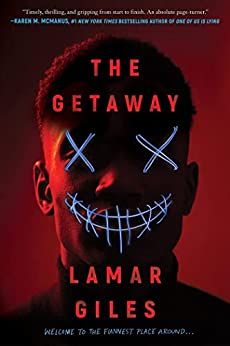 Living at the Karloff Country resort, it's easy for Jay to forget about the rest of the world. But when people at the resort start to disappear and the wealthy buy up their place to stay as the world around them deteriorates, Jay's comfortable living flips on its head. Now, forced to wait on the wealthy who treat Jay horribly, he and his friends have to decide if leaving is worth facing whatever it is that's out there in wait.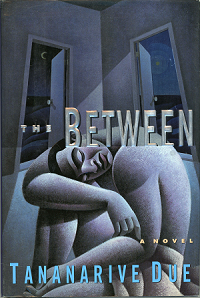 Hilton and his wife are happy, he running his drug rehab center and she the only Black judge in their county in Florida. When she starts getting racism-fueled death threats, Hilton's dreams turn into nightmares and his grasp of reality grows weaker and weaker. Because his Nana saved him from drowning decades ago, Hilton becomes convinced death has come to take him for good.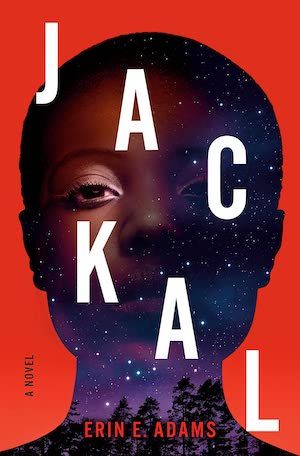 Jackal by Erin E. Adams
The only thing that would bring Liz home to Johnstown, Pennsylvania is her best friend's wedding. But when her best friend's daughter, Caroline, goes missing at the wedding in the woods, Liz has flashbacks to her own time spend lost in the woods. Time that left someone dead. As she fights to find Caroline and figure out what's happening in this town she once called home, one commonality in the missing girls emerges: they're all Black.
---
Hopefully one of these social horror novels catches your eye. If you're in the mood for more horror sub-genres, check out this guide to domestic horror or this intro to the cosmic horror genre!
Or, if you're interested in something even more specific, check out Book Riot's own Tailored Book Recommendations (TBR) service! After filling out a survey on your tastes and what you're looking for, a professional bibliologist will scour the shelves to find three recommendations just for you! With options to get physical books or just the digital recommendations, there's something in the service for any curious bookworm!