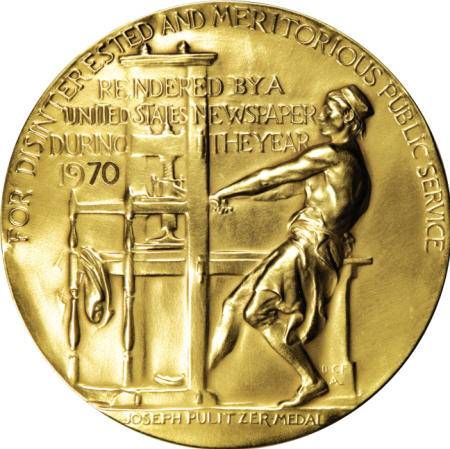 News
So Many Books, So Little Recognition: The 2012 non-Pulitzer Award for Fiction
This year, for the first time in over three decades, no Pulitzer Prize for Fiction was awarded, and I'm angry.
Why am I angry? You might say that the Pulitzer Board and the Pulitzer Fiction jury are well within their rights to withhold an award. Or you might say, as our esteemed Editor in Chief did here yesterday, that an award gap enlivens things. You wouldn't be wrong. But I'm still angry.
That's because I'm not angry that no consensus was reached. I believe that happens, for awards great and small. I know, too, that the Pulitzer Fiction jury (which this year consisted of novelist Michael Cunningham, NPR critic Maureen Corrigan, and former New Orleans Times-Picayune Book Review Editor Susan Larson) sends its final picks to the Pulitzer Board, so that the jury itself cannot be "blamed" for the non-award.
But I can certainly blame the Fiction jury for the books it chose to bring before the Board, books which I believe were the wrong ones from 2011 to be given consideration. (Full disclosure: I read and reviewed Swamplandia!, I've read parts of The Pale King but will never finish it, and I've not read Train Dreams, although I did like Tree of Smoke.) I won't go on and on about why I think these books were the wrong ones, because res ipsa loquitur.
2011 did not have A Visit from the Goon Squad or Freedom–two big novels that got talked about a great deal–but it did have Bonnie Jo Campbell's inventive and masterful retelling of Huck Finn, Once Upon a River; Ann Patchett's lush, topical State of Wonder, and (my much-tweeted-about favorite) Open City by Teju Cole, a philosophical exploration of the global village via a New York walk.
I'm not trying to argue simplistically for the finished/polished/wieldy versus the open-ended/rough/unwieldy, here. I've only listed three novels of the many in 2011 that were due consideration–and, of course, I don't know which ones the jury considered on their way to selecting the final three.
I would be much more lenient on this topic if the Pulitzer for Fiction were only awarded when both the jury and the board agreed that a novel was a masterpiece–then we might actually see some fisticuffs, wot? However, it's been 35 years since last they disagreed, and that's because this prize is for overall excellence, not for canonical status (if you doubt me, take a look at the list of Pulitzer Prize-winning novels–Elbow Room? The Edge of Sadness? The Travels of Jaimie McPheeters? They do an amazing job in selecting books that stand the test of time, but not an infallible one).
So why am I angry? Because in allowing the selection process to become hamstrung, the Pulitzer jury and board have denied laurels to a novelist, something there are already too few of these days. That affects booksellers, too–the booksellers who are able to turn awards-ceremony fol-de-rol into retail dollars. I think you, as readers, should be angry along with me, and that we should channel our anger into something productive. As my colleague Kimberly Burns suggested on Twitter, since there was no Pulitzer Prize for Fiction this year, everyone should head to a bookstore and ask a bookseller for their favorite novel from 2011. Same sales, different books. Race you!