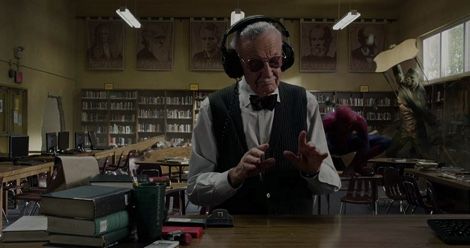 Like many of you, I was sad to hear about the passing of Stan Lee on November 12. At 95 and appearing in new cameos all the time, it just felt like Lee would always be around. He increasingly felt like a staple of the Marvel Cinematics Universe, just as steadfast as Tony Stark or Steve Rogers.
Even as someone who didn't read a ton of comics growing up (but who watched a lot of cartoons), Stan Lee and his creations at Marvel left a huge impact on my life, regardless of how complicated his legacy might be. I'm especially thankful for Spider-Man, whom Lee created with Steve Ditko. One of the only comics I did actually own growing up was a Spider-Man comic.
Lee and Ditko did the entire world a favor in creating Peter Parker, who was a struggling high school student from Queens, not a rich billionaire or an alien from another planet. Peter had to balance his life as a superhero with getting home in time to finish homework. He was nerdy and lonely, something that a lot of his readers could relate to.
More recently, I've fallen in love with the MCU, which has pulled off a major feat in creating a large-screen version of a comic book over a whopping 20 films with no sign of slowing down. Many critics complain of superhero fatigue and say the MCU is starting to feel more and more cookie-cutter. To this I respond: Keep them coming!
Lee's cameos in the MCU were some of the best moments of the films, a wink and a nod to the universe he helped build that fans looked forward to. He even made an appearance in the latest PS4 Spider-Man game. MCU films just won't feel the same without Lee popping up in them from time to time.
There was a theory about Lee's cameos in the MCU that studio chief Kevin Feige confirmed around the time of Guardians of the Galaxy Vol. 2. Lee was actually playing Uatu the Watcher, an alien whose race observes all major events on Earth.
It would certainly make sense why the same person shows up as a minor character in different ways and settings across all of the Marvel films, and I think it's a fitting way to remember Lee. He was always present in his world, stopping by to check in on the universe he created and the many characters that he gifted to the world.
It's a comforting thought to think that he's still watching over it now.
Here's more on Stan Lee's legacy.
So long, Stan. And thanks for everything.