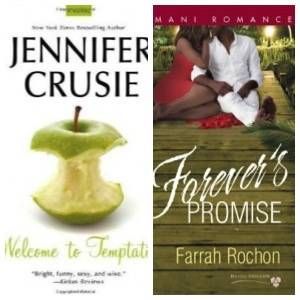 This content contains affiliate links. When you buy through these links, we may earn an affiliate commission.
In little towns, lives roll along so close to one another; loves and hates beat about, their wings almost touching.

Lucy Gayheart, Willa Cather
What do you think of when you picture a small town? A simpler life, friendly neighbors, and a low crime rate? Or failing schools, shuttered storefronts, and backwards thinking? The small town setting is a mainstay of romance fiction, and the best books steer clear of patronizing cliches and negative stereotypes. They give me a lot of what I most like about the genre: deep characterization, careful relationship development, and a robust community where I can imagine the protagonists thriving long after the novel ends.
Super-sweet small town romances (like Robyn Carr's Virgin River series or Debbie Macomber's Cedar Cover series) enjoy enduring popularity even in a sea of erotica, thrillers, and paranormals. Me, I prefer the ones with fewer lovably intrusive eccentrics and a little more heft, like Jennifer Crusie's Welcome to Temptation, in which the preppie scion of Temptation, Ohio, Mayor Phin Tucker, falls for Sophie Dempsey, who may just be a degenerate con-artist interloper pornographer. Dark humor, believable family conflict, and strong chemistry along with Crusie's trademark repartee make it a classic.
The fish-out-of-water protagonist is a staple of small town romance. I don't usually enjoy the ones where the hard-charging, career minded heroine gets a humiliating comeuppance at the hands of the arrogant, but irresistibly hot, town sheriff, learns What's Really Important, and quits her job in the Cold Hard City to run bake sales and raise sheriff babies. But when it's done well, the fish-out-of-water plot can explore not only the way a person's identity is shaped by relationships, but also the way relationships are anchored by rituals, symbols, and even the terrain. Recent reads that fit that bill are Sarah Morgan's Sleigh Bells in the Snow and Kristen Ashley's The Gamble.
Then there's The Returned plot: a character who has left in a blaze of glory but is forced by circumstances to go home. My favorite of these is probably Susan Elizabeth Phillips' Ain't She Sweet, in which spoiled rich girl Sugar Beth Carey's dire-straits return to Parrish, Mississippi gives novelist Colin Byrne the perfect opportunity for revenge against the woman who nearly ruined him fifteen years prior with a false sexual harassment claim. It considers the way a town's long memory can forge deep relationships but also stunt emotional growth. In a twist on this theme, in Rose Lerner's Sweet Disorder, set in early nineteenth century England, war hero Nicholas Diamond returns form Spain to tiny Lively St. Lemeston with a debilitating leg injury and an uncertain future, which looks much more interesting after he meets Phoebe Sparks, the struggling widow of the town's newspaper publisher. I liked the way this cross-class romance explores how people negotiate status differences when they share a solidarity of place.
A good way to showcase the virtues of a small town is to put them in peril, so plenty of small town romances intersect with romantic suspense. In some, the heroine is running from an ex-husband or a stalker, and the small town (and, yes, maybe even the hot sheriff) provides a sheltered space. In others, the danger is homegrown: a rejected suitor, a jealous competitor, an unsuccessful business rival. Sandra Antonelli's For Your Eyes Only, Victoria Dahl's Talk Me Down, Lauren Dane's Taking Chase, and Crusie's Crazy for You all put paid to the idea that small towns are heartwarmingly safe havens.
Sometimes the threats to small towns are too diffuse to be personified. Farrah Rochon's Louisiana-set Forever's Promise (part of her series for Harlequin's African-American and multicultural imprint, Kimani) pairs a cafe owner with a doctor to tackle health challenges related to obesity. In the Penhally Bay series (Harlequin Medical), a Cornish fishing village's remoteness coupled with an aging population is actually a major plot point. Marie Sexton's Promises asks which threatens a small town more — intolerance or acceptance — when a cop and high school tutor come out as a gay couple. Or maybe these threats are personified, in the sense that in a long running series, the small town itself becomes a character.
The best small town romances reveal both the constraints and the benefits of small town living without poking gratuitous fun or waxing simplistically rhapsodic. Sometimes I think no one needs yet another curmudgeonly town elder, oversexed grandma, or busybody town clerk. And spare me from folksy wisdom, the narcotizing predictability of lessons learned. But then someone manages to write small towns in a fresh way, deftly narrating the complexities of intermingled lives, reminding me as I turn the pages way past my bed time of the truth of Cather's words.
I know I've barely scratched the surface of small town romance when I write a whole post without once mentioning Nora Roberts. Have you read any great ones lately?