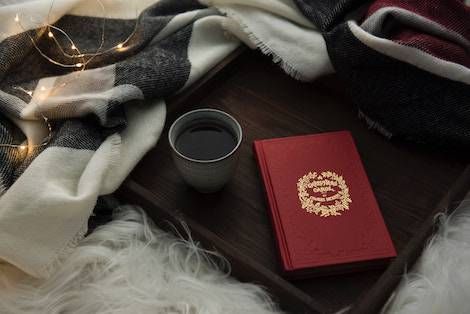 Lists
8 Small Press Books to Read in January
This content contains affiliate links. When you buy through these links, we may earn an affiliate commission.
Live your best bookish life with our New Release Index. It's a fantastically functional way to keep track of your most anticipated new releases. It's available exclusively to Book Riot Insiders. Subscribe to Book Riot Insiders!

---
Another month, another eleventy million books to add to your TBR. Or at least eight, from eight great small presses. I am a huge fan of indie presses, and I am a huge fan of books, so this all works out really well. These are all wonderful. Meet you back here in February?
HEARTLAND BY ANA SIMO (RESTLESS BOOKS)
A writer decides the best revenge against a rival, who stole her lover and then turned her out, is murder. Set against the backdrop of a crumbling nation, as America's corporate greed leads to the starvation of the masses, Heartland is an electrifying, alarming, genre-defying debut about love, sex, and revenge.
A young mother returns to Haiti after the massive earthquake to deal with the presumed death of her parents, while her husband remains home with their young daughter and struggles with combat PTSD. A powerful story of loss, trauma, and survival.
ROBOTS VS. FAIRIES BY DOMINIK PARISIEN (EDITOR), NAVAH WOLFE (EDITOR) (SAGA PRESS)
These stories are exactly as advertised. Do I even need to describe this one? It's robots vs. fairies, aka an epic nerdpurr. Featuring stories from John Scalzi, Catherynne M. Valente, Ken Liu, Max Gladstone, Alyssa Wong, Jonathan Maberry, and many more.
This is an unsettling novel for fans of the strange and unusual. It's a gothic murder mystery about a boy sent to live at an isolated home for orphans who quickly discovers his new dwellings are sinister. Or maybe it's a ghost story about a school of dead students. Or possibly a dream. I'm not going to spoil it. But I will say that if you've ever wanted Kelly Link to write her own version of The Lord of the Flies, you should read this novel.
A young woman visiting NYC from England right before Hurricane Sandy meets two strangers who will transform her stay. An unflinching look at desire, loneliness, and art.
A quaint, lovely story about a young boy who falls in love with the woman who makes sandwiches at the supermarket. Another excellent offering in Pushkin's novella series.
PALACES BY SIMON JACOBS (TWO DOLLAR RADIO)
A surreal novel of violence and riots, about a young couple fresh from college, who find themselves forced from their home amidst riots in a chaotic city. As they try to keep together and keep their lives, they travel through a series of abandoned homes, navigating the violence outside and the shared conflict of their relationship.
THE JUNIPER TREE BY BARBARA COMYNS (NYRB CLASSICS)
Comyns is a goddess, and everything she wrote was a marvel. This is a weird, fairytale-ish novel of a young mother, homeless and jobless, who struggles to rectify her situation. It's a charming, feminist story that is perfect for 2018.