Lists
Slummer Reading List
This content contains affiliate links. When you buy through these links, we may earn an affiliate commission.
According to me, it is scientifically proven that brain cell activity slows down during extreme temperatures. For example, it is extremely hot outside right now, therefore my brain is slowing to a steady trot.
Look around, Rioters, at all of the summer reading lists that require deep thought, thesauruses, and attention spans of steel. All of that is wonderful, and yes, your mind does need the exercise. But how do muscles work? After you tear them down, they are built back up during the resting period. So let's give our brains a much needed break with some Slacker Summer Reading (or Slummer Reading) that's both fun in the sun (the merciless sun that beats on our uncovered faces…) and could possibly build up your brain matter in between your quantum physics studies.
After digging deep into my memory banks (and a lot of scrolling through my Kindle), I found some books that were fun, easy reads that both satisfied and whet my appetite. Also, unlike many other summer reading lists (school requirements not included), the Slummer Reading List isn't limited to just what I recommend, or even limited to the books that have come out this year. So feel free to add your Brain Candy picks below. So, in no particular order, other than how I wrote them down and typed them up, here is your Slummer Reading List.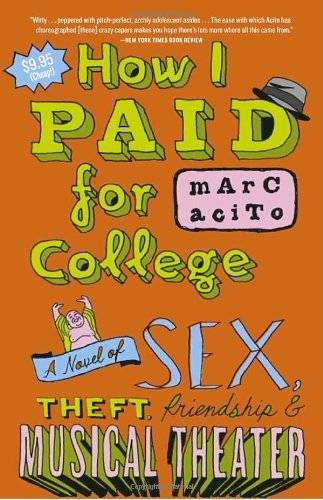 1) How I Paid for College: A Novel of Sex, Theft, Friendship & Musical Theate by Marc Acito
Welp, I really don't have to explain this one, as it's all in the title. Seriously. The main character is a high school boy of ambiguous sexuality who dreams of attending Julliard, sure to be the next big thing on Broadway, with help from his girlfriend (yes, he kisses her and everything), another girl friend (but in the totally platonic sense, when he's not mentioning her boobs), and a jock who may be a Playboy at heart (check out that play on words, huh). Prepared to simply enjoy his final years of high school, our hero is thrown a curve ball when his father refuses to pay for his college. Hijinks, sex, and random musical numbers ensue. Set in the 80s, but relevant even in our digital world, HIPfC is funny like a lazy toe dip in the pool just as your friend yells out "Cannonball!"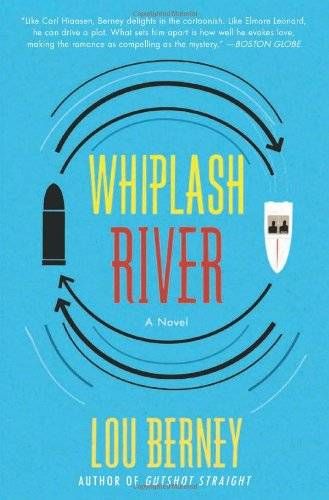 2) Whiplash River by Lou Berney
Okay, admittedly the cover of this book leaves much to be desired, but as they say, "Never judge a book before you've flipped it over and read the synopsis." This book is what the Slummer Reading List is all about. There are explosions, cute assassins, snarky commentary, and around-the-world travel (admittedly while being chased by several killers, but all of this happens with the Pyramids of Giza as a backdrop, so… win). Like HIPfc, the characters in Whiplash River leave an impression, and you find yourself rooting for both the bad and badder guys (Are there any good guys in this book?) Whiplash River is the essay Indiana Jones turned in when the teacher asked the class to write about what they did over the summer.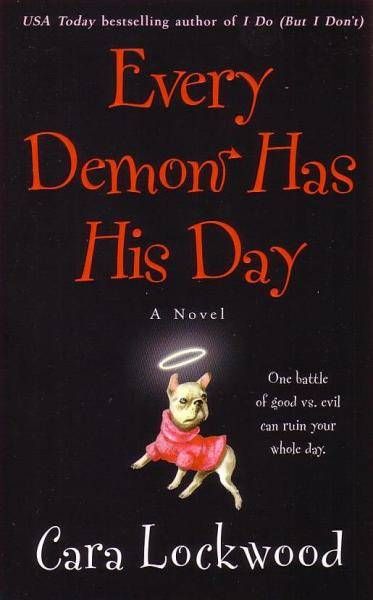 3) Every Demon Has His Day by Cara Lockwood
Take your favorite celebrity gossip magazine (you know you have one), mix in an episode of Supernatural, add a dash of Abbott and Costello, and for fun, let's grab Britney Spears circa 2002 (before K-Fed and all of that craziness), and you'd almost have the ingredients that make Every Demon Has His Day a Slummer must-have. The heroine is being haunted by her dead husband, guarded by angels, stalked by demons, and will possibly usher in the apocalypse in her quaint town. But don't let the imminent doom of the antichrist make you think this book is heavy handed or even overly religious. EDHHD is high on laughs (especially the dialogue between the angels), action, and Southern charm.
Now class, I'm going to interrupt this list to ask you to take out your ereaders. Everyone ready? Follow along as I continue with these Slummer ebooks: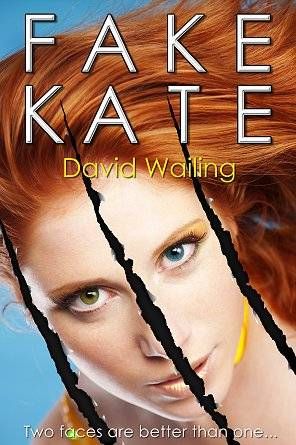 4) Fake Kate by David Wailing
Two things I loved about this book: Being an American, the author describes London so well, it's like you have an extra Eye (get it) taking you all around the city. Secondly, I like when fiction makes itself available in real life. Like when I'm watching a movie at home, I'll pause the DVD whenever there's a newspaper or any type of writing, just to see if the filmmakers put the effort in to use actual copy and not fake Latin words (and oftentimes they do). Wailing goes an extra step by including clickable links to the dating site that "Kate" uses, as well as the profiles of the men she goes out with, and various websites in the story. Oh, and by the way, Kate's missing, so all of these links are clues to finding her whereabouts.
On a side note: I once called a number on a missing poster in an indie horror movie that I saw, and lo and behold, it was the phone number of the director, and he and I chatted about the movie. Yes, I'm that kind of girl.
5) Who is Audrey Wickersham by Sara Shrieves
Speaking of horror, because so far I haven't really, Who is Audrey Wickersham (which I downloaded onto my Kindle, but is also available in paperback), is a rather unusual take on your average monster tale. Audrey is a teen girl who falls for a mysterious boy, and said boy may or may not be a vampire. But it's Audrey who is far more than she appears to be. Let this serve as a cautionary tale against going into strange shops filled with jars of unspeakable things. Read it, you'll see what I mean.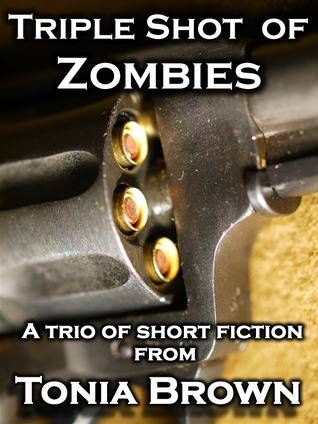 6-13) Triple Shot Of…. by Tonia Brown
You know what they say about Pringles? How you can't eat just one? If that's true, then the Triple Shot Of series is the Pringles of ebooks. Pick your poison, via Steampunk, Werewolves, Flash Fiction, Zombies, and more. Each ebook is a collection of three engrossing short stories with varying themes that you'll probably read in one sitting, so be prepared for a marathon night. Some of the standout stories involve a guy who's facing his phobia of being completely nude, and just when the therapy starts working, zombies happen, and a Southern family dealing with being held hostage by soldiers during the Civil War in a very uncivilized way.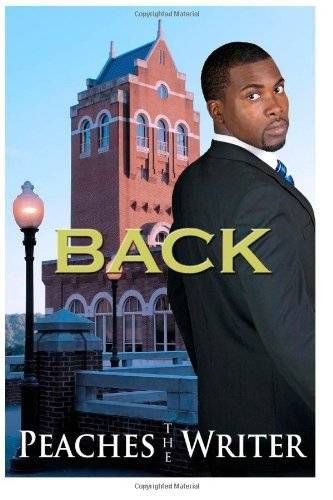 14) Back by Peaches the Writer
Most of our Slummer reads have dealt with the supernatural, the outrageous, and the humorous. But what about good, old-fashioned, human-made drama? And by drama, I mean Real Housewives of Atlanta, fanning on the front porch, sipping sweet tea drama. Back involves the complicated love life of a divorcee who is still sleeping with her ex-husband when her seemingly gay professor offers to marry her if she can convince the conservative school board that he is simply effeminate and in love with her. But what happens when real feelings get involved in all of the charades? Well, you'll find out, because this, like most of our list, is a quick read that will get you through those long, hot, mind-paralyzing summer nights.
So, that's my Slummer Reading List so far. If you've read anything on the list, what did you think? What would you add or recommend?