Fiction
6 Slow Burn Reads To Heat Up Your Summer Reading List
This content contains affiliate links. When you buy through these links, we may earn an affiliate commission.
While the summer is mostly reserved for those quick, fun reads you take to the beach, sometimes you find yourself wanting something a little slower. I may be out at the beach, but that doesn't mean that I can't take those heavy character-driven novels with me.
So I decided to put together a list of a few great "slow burn" reads. What I consider a "slow burn" are the books that you just need to take your time reading. They all happen to be quite literary, share a story of the main character, and take forever for you to read them. You can try to rip through these books, but you may find yourself missing something important. Maybe you dog-ear a whole bunch of pages. Maybe you reread passages just to let the words sink in.
A "slow burn" read doesn't have anything to do with its size. No, these books are heavy in themes such as immigration, discovering your sexual identity, being a woman, and being alive.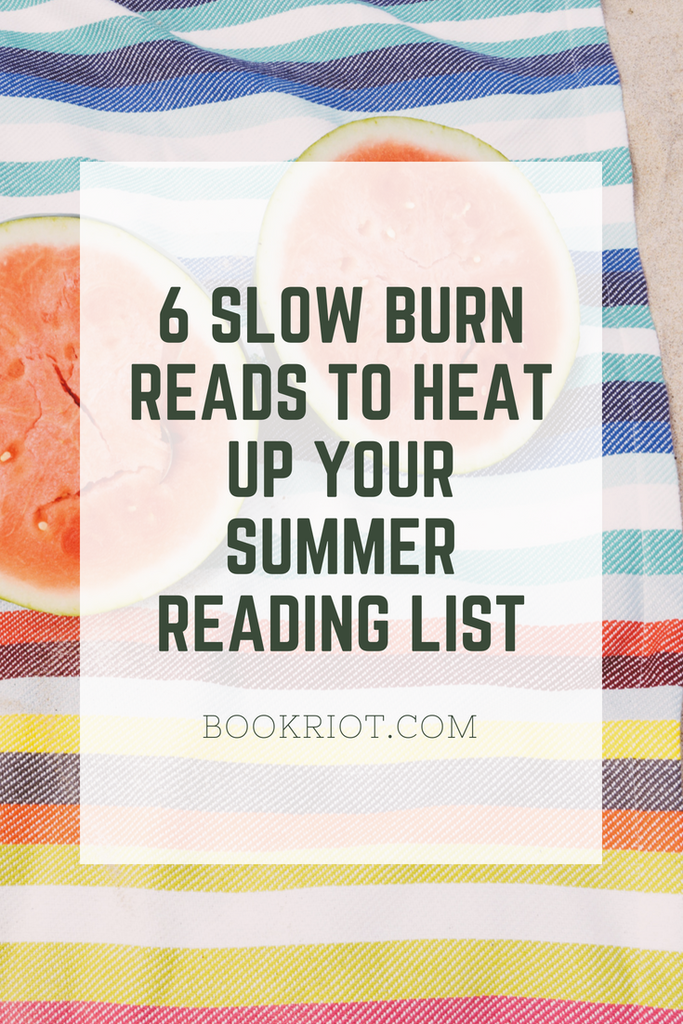 But slow burns are tough to read. Some people will say "where's the plot?" Others will demand the pace to pick up. And on the less-than-rare occasion, some people will end up giving up and leaving the book idling halfway read.
But like any other book in the universe, they deserve to be read. They take time and they're not quick reads, but it'll leave you with a wicked book hangover that only a good and fun summer read can cure.
This is the first book under Sarah Jessica Parker's new imprint with Hogarth. It follows the story of a young family who immigrated from India to America. It's a beautiful story and covers everything from Islamophobia to family drama to religious upbringing and the choices we make as parents.
Speak No Evil by Uzodinma iweala
This 200-page novel isn't to be taken lightly. The story follows a young man named Niru who realizes that he's gay. The moment his friend finds out, she tries to help him by signing up for Grindr on his phone. Sadly, the people in Niru's life aren't as accepting of his new sexual identity and the decisions made by these characters ultimately lead to a devastating end. You may get through this one quickly, but you won't find the book easy to read.
This popular book is about a young family who moves from Korea to Japan during the Japanese occupation. Sunja, one of the main protagonists, marries a young pastor after finding out she's pregnant with another man's son. Sadly, her true love is already married and she was already struggling to survive in the only country she's ever known. It's a pretty drama-filled novel daring to dive into a war and a state of affairs that lead to Korea's division.
If you're a writer, then this is a book for you. Joan Ashby, a promising author, has only one thing she's never wanted: marriage and children. However, the world doesn't always work out the way you want it and soon Joan finds herself both married and pregnant with her first son. Trying to find a balance between the two, Joan becomes a full-time mom while sneaking away at night to write her first ever novel. When it's finally time for her first novel to be published, her children are already grown. If you've ever had a dream and life got in the way, then this book will show you that sometimes you got to sacrifice in order to succeed.
This is an incredible story about a young man named Cyril basically living his life. However, things change for him when he finds out that he was adopted. For the rest of the book, you follow along with him as he figures out who he is, where he's from, and what life means to him. This is such a great read, but as slow burns go, it's going to take you some time to get through. The second half is probably the better half, but you can't get there until you read the first.
A young woman named Greer finds herself in a precarious situation: she's sexually harassed by a young man at a college party. While she narrowly escapes the situation, a few weeks later she's met by Faith Frank, a very famous feminist during the 1960s women's liberation movement. When Faith hires Greer to work with her, Greer starts to get the feelings many young woman joining the workforce feels. Thus starting a novel about the modern-day feminist movement and a feeling many women in our generation feel everyday.