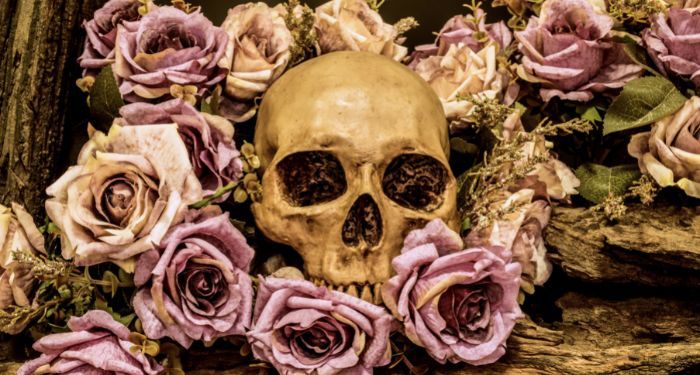 Lists
Alas, Poor Yorick: Ranking Books By Their Skull Covers
Skulls, bones, and skeletons are classic book cover iconography, with symbolism for myriad tones or themes: horror, poison, death, humanity, and, you know, just general coolness. I'd like to think skull imagery became popular in the literary world thanks to our friend Hamlet and his pal Yorick — the exhumed skull Hamlet monologues at — and for that, I'm eternally grateful for the bard.
The real joy in curating this list of books with skull covers is the variety of genre and audience. Skulls are not tied to any one genre, though of course, they tend to be more popular in horror, fantasy, science, and crime books. In the land of middle grade covers, the skulls tend to be subtle or cartoonish, while young adult and adult covers go hard in trying to give you nightmares.
I'm ranking these covers by prettiness to eerieness, because that's how I roll. We have skulls of all styles here, from floral arrangements and abstract shapes to realistic illustrations and haunting manipulations.
A note: I tried to track down the designers for these gorgeous skull covers, but a few were elusive. Apologies to those designers, and if you find this, let us know to add your name for proper recognition!
---
If ranking book covers is your jam, be sure to check out the worst covers of classic books and ranking Batman covers.