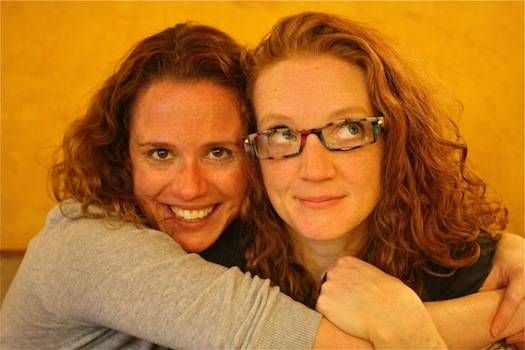 Fiction
Size Doesn't Matter: The Well-Readheads Talk Short Stories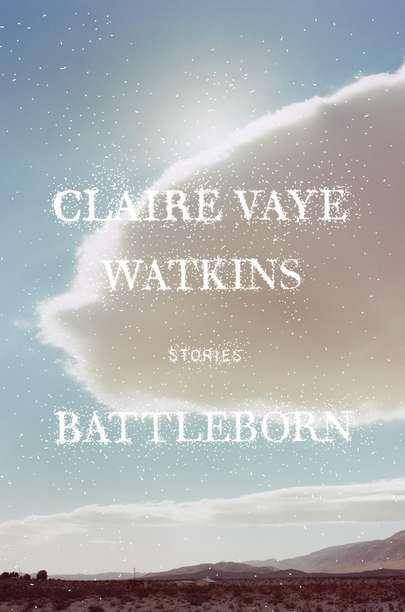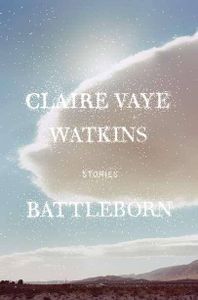 LH: Well, my love whippet, it's time to talk books again. And because of our psychic connection due to our mutual lack of the melanocortin-1 receptor, I know exactly what book you're going to open with: Battleborn by Claire Vaye Watkins. And I can't blame you – it was the best short story collection I read last year.
RJS: You know me so well! I spent the weekend with Battleborn, and HOO BOY is it phenomenal. Vaye Watkins' prose is as spare and beautiful as the American Southwest where the stories are set, and her characters are so deeply flawed, so human, and yet so incredible. I lurved it, and it reminded me of one of my very favorite writers, Pam Houston, whose collection Cowboys Are My Weakness was one of the very first books of short stories that made me love the form. Also, it has one of the best examples of second-person voice I've ever read, if you're into that sort of thing.
LH: I know we've discussed this book before, but I can't pass up an opportunity to mention one of our faves: Blueprints for Building Better Girls. Elissa Schappell's stories are smart and funny, funny in a ha-ha way and also sometimes in a laugh-or-else-you'll-cry way. They're so sharp, you'll get a papercut on your brain. I know you heart this book as much as I do. And I think we had discussed making Elissa an honorary Well-Readhead, yes? We should make her a crown and scepter! Can we get Book Riot to buy us a Bedazzler?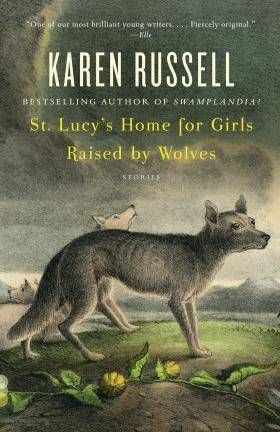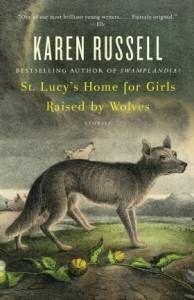 RJS: We should make her a Pink Ladies-style jacket and then jump her into our posse. Or, you know, come up with a properly gingerrific initiation procedure. I love how intelligent and fully realized Elissa's characters are, and that puts me in mind of other short stories that really go balls-out, namely Karen Russell's kooky, creepy, utterly weird tales. I've enjoyed all her work, but I l-o-v-e loved her debut collection, St. Lucy's Home for Girls Raised by Wolves. I just find it irresistible when writers–and people in general–embrace their strangeness, and man, does Russell know how to go there.
LH: And now she's a MacArthur Genius! And speaking of geniuses, you can't find anyone who doesn't think Kelly Link is one of the most brilliant writers out there. On top of being a co-founder of Small Beer, a kick-ass publishing company, she writes incredibly unusual, fantastical, amazing stories. Her collection, Stranger Things Happen, is home to "The Specialist's Hat," one of the creepiest stories I've ever read. SO CREEPY. Her follow-up, Magic for Beginners, is also fabulous. There are zombies! And rabbits! I am a Kelly Link fangirl. Also, this tiny story is one of the spookiest things ever. Now, muffin, please tell me what other collections blow your skirt up.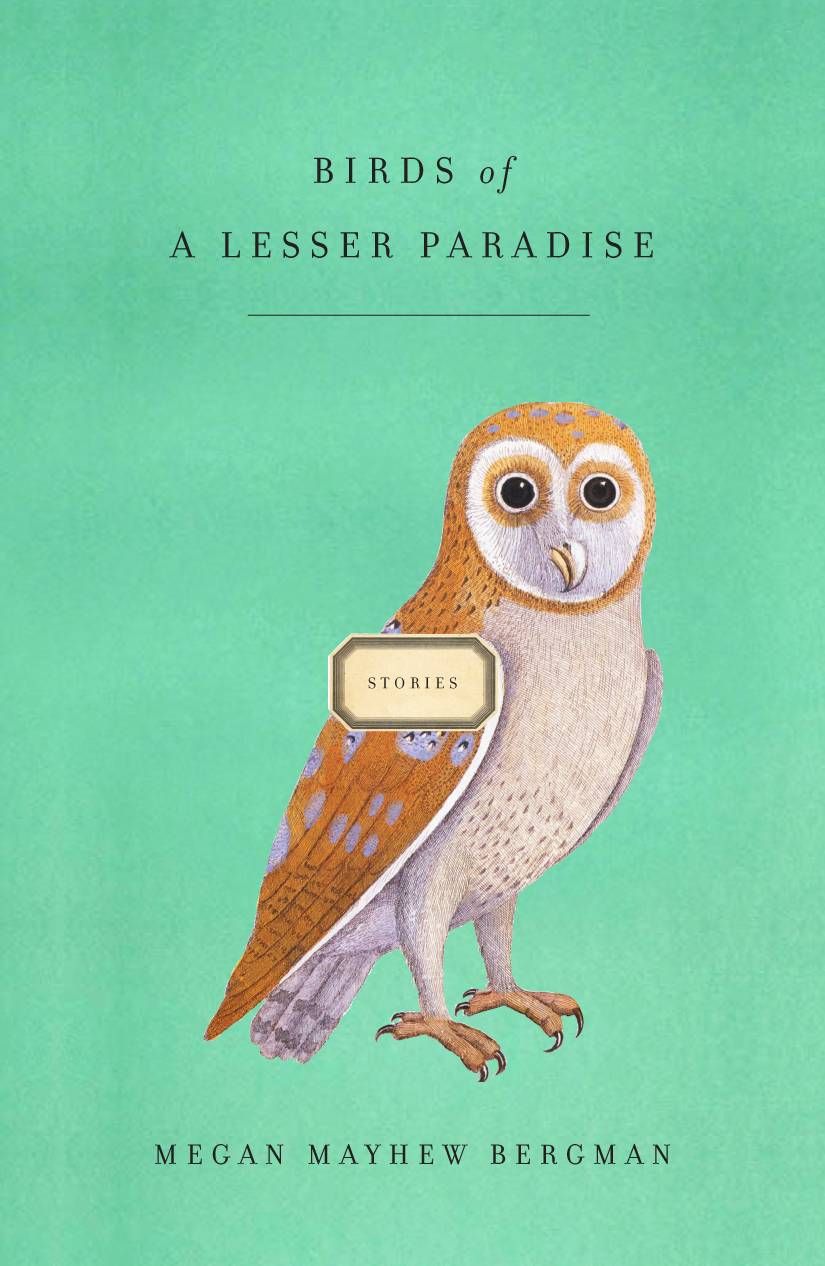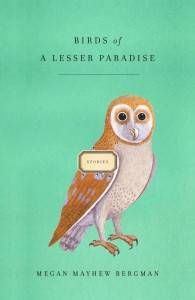 RJS: There are so many! Diving Belles by Lucy Wood is weird and magical and atmospheric and so delicious. Emma Straub's Other People We Married is smart and so thoughtfully observed that it feels like the first time you realize exactly how well your best friends see and understand you. Lily Tuck never fails to blow my skirt up, and her new collection The House at Belle Fontaine is so, so fine. Junot Diaz's This is How You Lose Her. Lorrie Moore's Birds of America. Megan Mayhew Bergman's practically-perfect-in-every-way Birds of a Lesser Paradise. Should I keep going? You should probably cut me off.
LH: Slow down, girl, you're bout to hurt somebody! (Yes, I just shamelessly quoted the Fresh Prince.) I second everything you just said – those are all amazing collections. (Are we the same person?) Now, if I may, I'll throw down a few more titles. If you like your stories dark and disturbing, there's Knockemstiff by Donald Ray Pollock. Flannery O'Connor is the undeniable queen of the short story – everyone should be required to read A Good Man is Hard to Find. Her stories make me feel like all my blood has been removed with a shovel. Er, in a good way. And I just read an advance copy of Elizabeth McCracken's new collection, Thunderstruck and Other Stories, and I am so thrilled to report that it is unbelievably good. She is just so freaking great. If you haven't read The Giant's House, you should drop everything and do so immediately. How does she write such amazing things?! Could it be…SATAN? Wow, I need some juice or a cookie or something. Please wrap it up, babycakes.
RJS: I'll bring it home with this: whether you love short stories or are still trying to figure out what all the fuss is about, you'll want to read Laura van den Berg's Isle of Youth. She's my favoritest favorite, and the book is damn near perfect. And that, folks, is curtains. We'll see you again soon. Same ginger time, same ginger channel.
_________________________
Sign up for our newsletter to have the best of Book Riot delivered straight to your inbox every two weeks. No spam. We promise.
To keep up with Book Riot on a daily basis, follow us on Twitter, like us on Facebook, , and subscribe to the Book Riot podcast in iTunes or via RSS. So much bookish goodness–all day, every day.