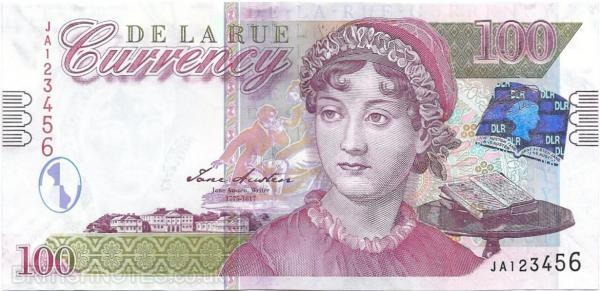 Opinion
Six for the Money: Nominating Authors for a Place on U.S. Currency
Jane Austen, according to several reports, is in the running to appear on Great Britain's ten-pound note in the near future, replacing Charles Darwin. Hearing about this made the voice in my head go all Veruca Salt-y (But I want literary figures on my currency too! And I want them nooowwwww!). Those of us in the U.S. have been staring at the same historical figures for a while now, and while I don't generally have a problem with our currency's population (except for Andrew Jackson – that's a real head-scratcher), if we accept that a nation's currency is one of the ways it shares and endorses the values of its history and culture, it only makes sense to represent different aspects of said culture through those bills and coins. For the bookish among us, that means writers.
With that in mind, here are the criteria I'm using to determine nominees:
The author must be from the U.S.

Because currency tends to weigh history heavily, I'm only considering authors born before 1950. This will allow living authors to be considered, but only ones whose legacies are fairly well secured. This cuts out a lot of great American authors, admittedly, but it also prevents more faddish representatives from clogging up the discussion.
The author's work should represent, in some way (Obviously, this is highly subjective.), a significant contribution to the fabric of American literature. This means that my choices are not simply my favorite American authors, but those whom I judge to represent something crucial as particularly AMERICAN writers.
In a close race, I reserve the right to consider the figure currently occupying the given bill, and nominate their literary replacement based upon how well they 'fit the bill' (pun heartily intended).
The One Dollar Bill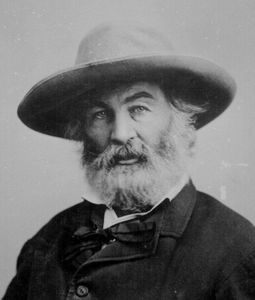 Nominee: Walt Whitman – The most common denomination should be occupied by someone who is quintessentially American and without whom much of what came after would've have been either irrevocably different or failed to exist at all. Whitman's Leaves of Grass pushed the limits of style, subject, and form while capturing a sense of daring independence and spiritual idealism that has continued to serve as a major template for American writers. Has there ever been a more American line than "Do I contradict myself? Very well then, I contradict myself. I am large – I contain multitudes."
The Five Dollar Bill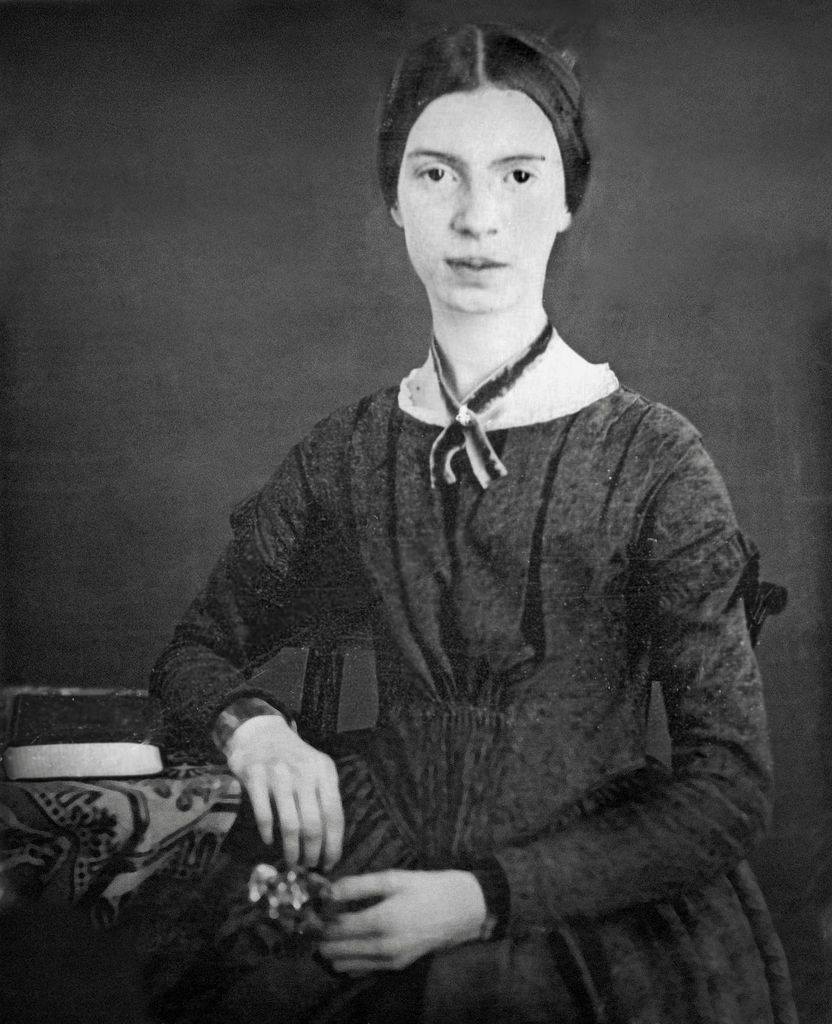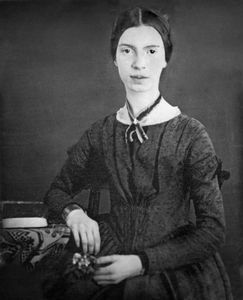 Nominee: Emily Dickinson – A reclusive poet may seem a strange alternative to a larger-than-life American legend whose commanding oratory runs like a spine through the country's most painful moments, but Dickinson's poetry evinces a quiet courage that stands up admirably against Abraham Lincoln's brief, steely addresses. Her spare, simple style pushed the bounds of the typical far enough that for almost seventy years following her death, Dickinson's poems were published in altered form, to conform to more widely accepted poetic standards. Once her originals came to light, Dickinson's place was cemented among the handful of American poets against which all others are measured.
The Ten Dollar Bill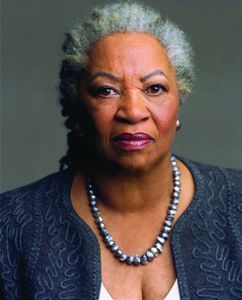 Nominee: Toni Morrison – No American has won the Nobel Prize for Literature since Toni Morrison claimed the award twenty years ago, and she is one of only two American women to win the Nobel and the Pulitzer (the other is Pearl S. Buck). Perhaps no American author has written as profoundly and beautifully about the subjects of race, family, femininity, and their complex roles within our history and culture. Beloved is not only Morrison's rightly celebrated and best known novel, but possibly the most notable milestone on the American literary landscape from the last quarter of the twentieth century. Plus, to my knowledge, she's never been involved in a duel.
The Twenty Dollar Bill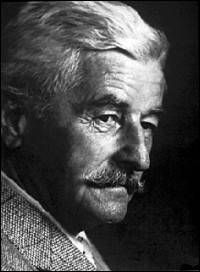 Nominee: William Faulkner – Faulkner is to the American South what Dickens is to London, what Joyce is to Dublin. He doesn't so much write about it as inhabit it so that to the rest of the world, his fiction nearly supplants the reality of the place. Through his fictional Yoknapatawpha County, Faulkner presents the South, its people, and its problems with the grace and nuance they warrant, all while re-staking the limits of style in American fiction. To my mind, Faulkner's is the most powerful, important American voice to emerge from an incredibly fruitful period in this country's literary history.
The Fifty Dollar Bill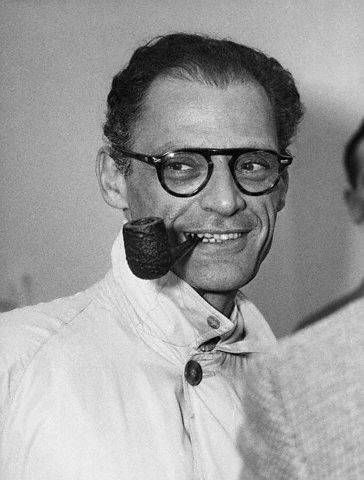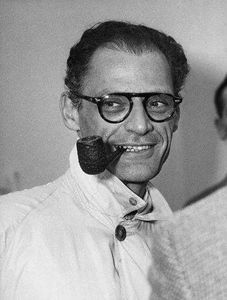 Nominee: Arthur Miller – If there's a "shock" choice in my selections, this is probably it. Miller is, of course, one of the most famous playwrights ever, so any shock is probably derived from the selection of a playwright at all. But the fifty fits Miller well. It's probably the least common of the bills on this list, and Miller is probably the least read author here. Which, if you have read him, you recognize as a real shame. The Crucible details the cruelty, hypocrisy, and fear woven into the American DNA, while Death of a Salesman and All My Sons deconstruct the American Dream as well as any works this side of Fitzgerald.

The Hundred Dollar Bill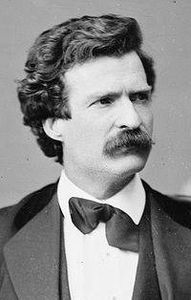 Nominee: Mark Twain – Twain might deserve to hold Ben Franklin's spot on the strength of Adventures of Huckleberry Finn alone, but he doesn't have to. Few American writers can boast Twain's versatility as a satirist, essayist, novelist, and cultural critic. His almost perpetual dissatisfaction with the state of American affairs manifested itself in his sharp critiques of war hawks, slavery, and hypocrites of all political, religious, or social persuasions that still sting more than a hundred years after his death. Add to all that Twain's authorship of one of only a few books deserving consideration of the Great American Novel title belt, and we've got our guy.
I'm sure you all agree with me completely, but if, by chance, anyone has any other nominees they would like to put forth, I'm all ears.
_________________________
Sign up for our newsletter to have the best of Book Riot delivered straight to your inbox every two weeks. No spam. We promise.
To keep up with Book Riot on a daily basis, follow us on Twitter, like us on Facebook, , and subscribe to the Book Riot podcast in iTunes or via RSS. So much bookish goodness–all day, every day.