Nonfiction
6 Body Positive Coloring Books for Bodacious Babes
This content contains affiliate links. When you buy through these links, we may earn an affiliate commission.
The adult coloring book craze has permeated almost every facet of life. We've been given license to bring to life elaborate fantasy scenes and dinosaurs with jobs, to embellish inspiring quotes or blunt swear words. While I've enjoyed discovering coloring books from the hilarious to the gorgeous, I think I've fallen in love with these body positive picks. Fat girls in crop tops, awesome ladies with crutches, babes in glasses- this roundup runs the gamut. Here are six body positive coloring books for your enjoyment. Grab your markers and get busy with the amazing body representation below.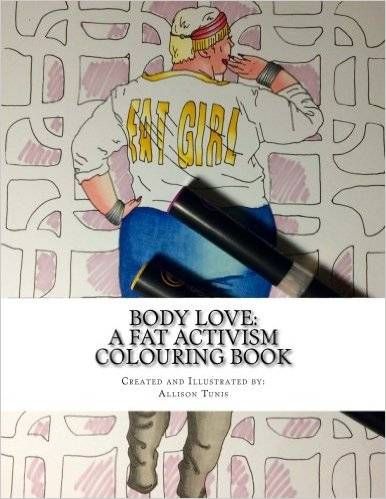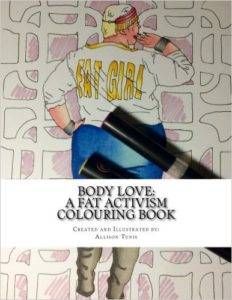 Body Love: A Fat Activism Colouring Book by Allison Tunis
Created by an art therapist, this book highlights "icons and activists from the Body Positive movement." An added plus? A portion of the proceeds go to the Canadian Mental Health Organization.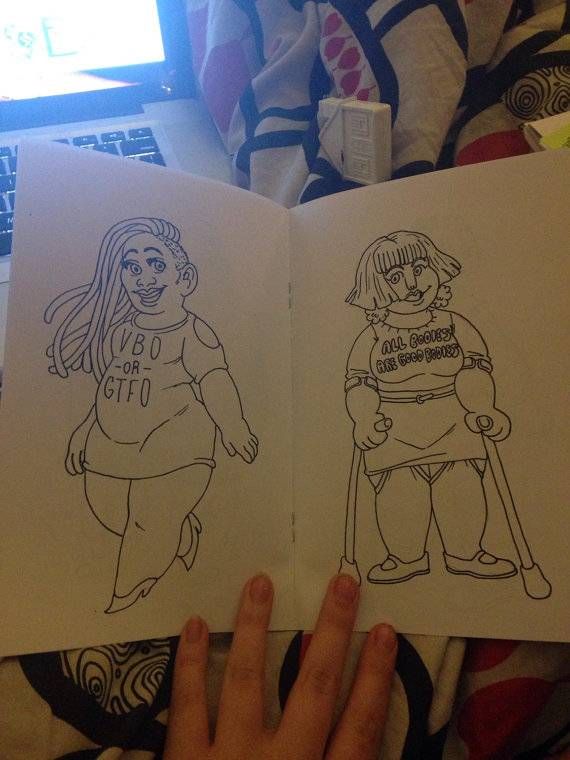 The Fat Bodies Coloring Book by Amoeba Butter
From the item's Etsy description: "A coloring book for anyone who believes all bodies are good bodies!" I need a VBO of GTFO shirt in my life immediately, but for now, I'll comfort myself with coloring this one.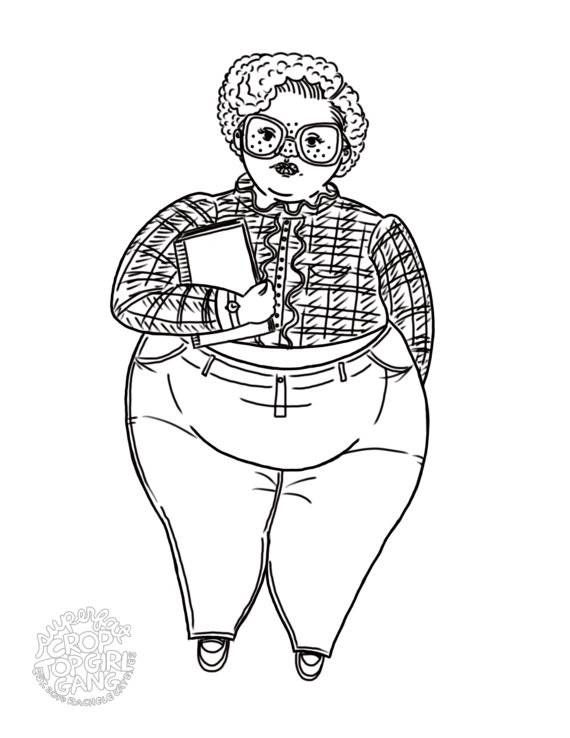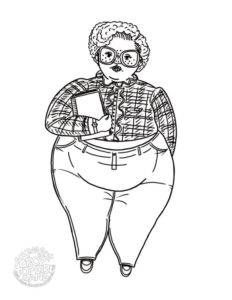 Super Fat Crop Top Girl Gang by Rachele Cateyes
I'm so deeply in love with Rachele's gorgeous girls. I adore the visible belly outline, the precise details, and the range of outfits. These prints are available for individual sale, so buy your favorites and make your own perfect bopo coloring book today! (Check out the No Wrong Way To Have a Body print!)
The Fabulous Fat Femme Coloring Collection by Bianca Alba
This steamy collection highlights nude, pinup, and lingerie pictures with included bios of each model. "Femmes of different sizes, shapes, abilities and ethnicities are featured to highlight our beautiful diversity."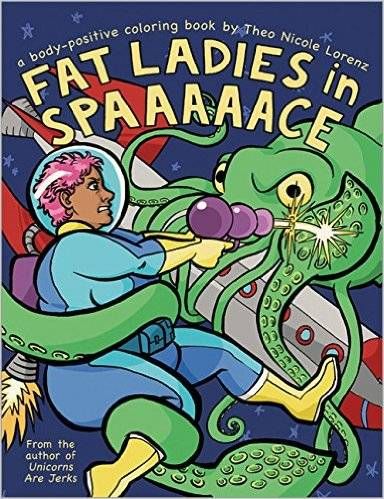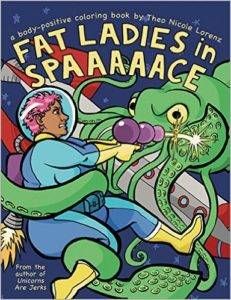 Fat Ladies in Space: A Body-Positive Coloring Book by Theo Nicole Lorenz
EXACTLY AS ADVERTISED. YOU'RE SO WELCOME.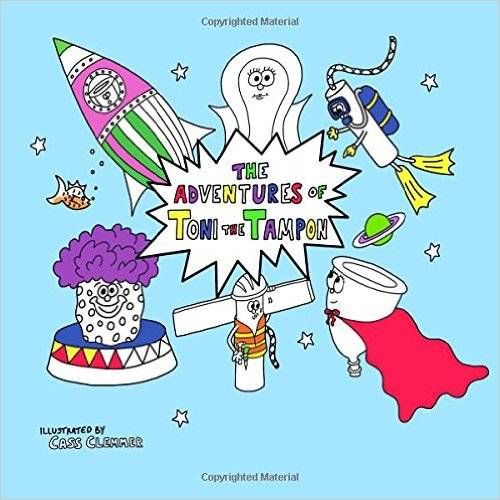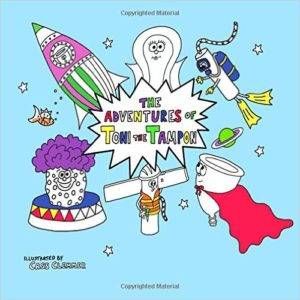 The Adventures of Toni the Tampon
This is a bonus for you. While not explicitly about the body positive movement, being open about the completely natural things our bodies do is a step towards true appreciation. The normalization of menstration and it's various paraphenalia is a cause I will champion for all of time. Appropriate for all ages!
Need some more empowering coloring magic? Check out these feminist coloring and activity books!