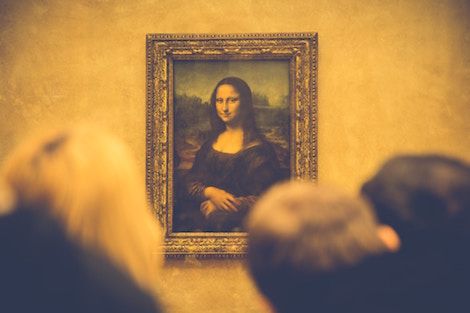 Nonfiction
Six Artful Books About Leonardo da Vinci
This content contains affiliate links. When you buy through these links, we may earn an affiliate commission.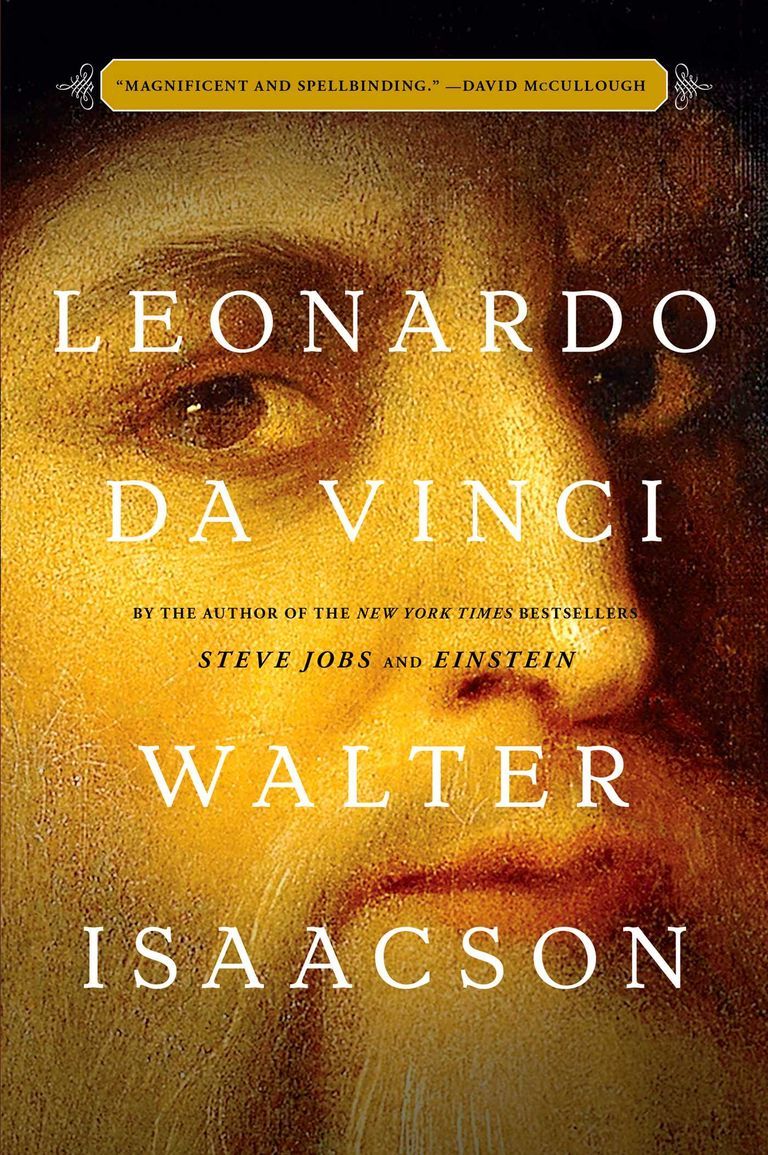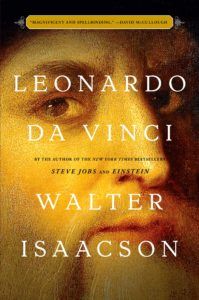 I don't read a ton of biographies. I blame the 10 years of higher education which consisted of reading a great number of dry academic texts. And being tested on said texts. The combination often makes reading any sort of non-fiction a struggle because I forget I'm not going to be tested; I get hung up on small details and try to imprint them on my brain rather than simply enjoying the tale of a fascinating life.
One of the reasons I imagine Watler Isaacson's Leonardo Da Vinci is so popular at the moment is its conversational style, and the author's obvious adoration of his subject, which comes through even when he's focusing on some of the great man's more questionable qualities (such as the tendency not to finish commissions). Isaacson has also chosen his anecdotes well, reframing one of the art world's gods as a brilliant, but fallible human, which serves to make da Vinci even more fascinating and allowing us mere mortals to engage with him on a different, common level.
The only thing I think Isaacson's work lacks? Art. There are some reproductions of da Vinci's works scattered throughout, including one of my favorites (a preparatory cartoon for The Virgin and Child With St. Anne, which I prefer to the finished painting for many of the same reasons Isaacson does, which I have had the privilege to see at the National Gallery in DC during college. Portrait of Givrena de' Benci is part of their collection as well) but even the full page prints are small (as they must be to fit into a standard size book) and it's difficult to get a feel for the intricate detailing, despite Isaacson's admirable descriptions. Also, Leonardo was, foremost, a draftsman and painter and it only seems appropriate that books about him be bursting with sketches and colors of their own.
There are a few different ways creators might choose to go about this of course. The first is to tell da Vinci's story with pictures. The other is to reproduce his work, scattering the commentary rather than the art. In both of those spirits, might I recommend:
This is a perfect book for da Vinci beginners and to introduce the younger set to this towering historical presence. It's a "just the facts, ma'am" sort of graphic novel that sums up da Vinci's life and works while also telling the story of the Mona Lisa's theft from the Louvre in 1911. Some of the stories relayed in the comic are likely more myth than reality but the fact they feature in Leonardo's notebooks mean they were important to him which, in turn, makes them worthy inclusions in a book about him. The art isn't super flash but it is clean and sharp, which allows the reader to focus on the story and the hash-marked shading on character's faces is a nice nod to da Vinci's personal style by Sharma.
Chiaroscurao was originally published on the mid-90s which, I'll tell you straight up, isn't my favorite period for comic art (though the collage photographs which lead off each chapter are eerie and compelling) so there's that. This isn't a book to read if you're looking for facts about da Vinci; instead, the authors and artists use the more… sensational mutterings about the man as jumping off points to build a drama worthy of an arc on Dynasty, very much sex, drugs, and silver lutes. Told from the point of view of da Vinci's companion of two plus decades, a man he nicknamed "Salai," or "little devil," it highlights some of the less complimentary aspects of da Vinci's personality and work habits, as well as Salai's own conflicted feelings regarding his long standing relationship with Leonardo. A wholly enjoyable story walking, according to Rawson, "the line between I, Claudius and Caligula" and having a grand time doing so. This one is not for the kids.
Departing from fictionalized accounts, Suh, (who spent time on the curatorial staff at the Met) presents readers with a condensed version of da Vinci's 4000 known pages of sketches and notes, allowing us to go right to the source for a glimpse into the mind of the insatiably curious artist, scientist, and engineer. With the exception of the introductory pages, all of the text in Writing and Art of the Great Master is da Vinci's own, translated from Italian and placed in context beside related sketches. This isn't a book to read so much as to pore through, trying to follow the twists and turns of Leonardo's thought patterns and flights of both ideas and fancy.
A meticulous observer of everything from the tongues of woodpeckers to the folds in fabric to the shadows beneath a subject's chin, da Vinci's graphic works are just as lovely and mesmerizing as his finished paintings. And there are also many, many more of them to enjoy and study than there are completed oils of frescoes. The drawings are broken down by subject matter in The Graphic Work and, with the exception of a short introduction at the beginning of each chapter discussing the key points of that particular subject, the book is entirely reproductions of da Vinci's handiwork. I'm particularly enamored of the anatomy drawings, which are so detailed and so based on observation (da Vinci was a great dissector of both human and animal corpses despite (supposedly) being a vegetarian) I could have used them to study for class back in nursing school; the draperies studies, which demonstrate the power of light and shadow even in a limited, duo-chrome palette; and, most of all, the predatory sketches and cartoons made to assist in the layout of paintings. That last, especially, allows one to study Leonardo's creative process and the trajectory of his anatomical studies and his work in perspective and optics.
Sensing a title theme? Me too.
Leonardo notes in his writings, and other sources seem to confirm, he intended to write a great many treatises on a great many things before his death in 1519. Alas, as he was apparently wont with even his most deeply held obsessions and many of his favorite works, he never finished said treatises, including the one on anatomy. Clayton and Philo, however, have composed it for us, arranging da Vinci's drawings by body system. Even the reproductions are unbelievably delicate and, for the most part, quite accurate, from the bones of the foot to the minute muscles around the mouth, with which da Vinci took great care, wanting his most famous of smiles to be as perfectly detailed. He was a proponent, as were few artists before him, of building human figures from the inside out, making certain the positions of muscles and ligaments were viable and correct before laying skin and cloth over then.
Those with a medical inclination will notice da Vinci reproduces the cranial nerves almost as well as a modern anatomy book and did experiments to determine what each of them did as well as positing the theories that a fetus doesn't breathe air and has its own circulatory system of umbilical vessels.
These drawings are art and science combined, as likely to hang on a wall as to be used for study. I… may have to find a copy of this one to keep.
Leonardo da Vinci: The Complete Paintings by Frank Zöllner (TASCHEN)
Da Vinci paintings are precious things. There aren't actually all that many of them, especially finished works, and those still extant are scattered throughout museums all over the world. I, for one, would love to someday have the disposable income to go on a da Vinci journey so, if someone could get on me winning the lottery or randomly inheriting several million dollars, that would be fantastic. Of course, I can't really complain: I've been to the National Galleries in DC and London, the Uffizi, and the Prado so I've been lucky enough to see more of the original work than many people do in their lifetime but there's still so much to see… Alas. While reproductions may never do the master's work complete justice the lovely thing about a book is that you can touch it, hold it as close to your face as you want (without getting arrested), and that should the author/publisher choose, which Zöller and TASCHEN do, small areas of the painting can be enlarged to show minute details that blend into a background or even da Vinci's own fingerprint (yup. The Master of Masters finger painted with oils, kids). This would actually be a handy book to have with you while reading Isaacson's biography as many of the distinguishing features of certain works, as well as specific aspects used for authentication, are photographed close-up in The Complete Paintings, which adds a visual to Isaacson's descriptions. Zöller's commentary is succinct and interesting, with most of the pages given over to the art itself. At the end of the book is an appendix with a short but detailed history of each painting.
The world is an ugly place right now. Losing myself in beauty and science and color for a few hours every so often keeps me sane and these books proved to be sanctuaries. I hope you enjoy them as well.