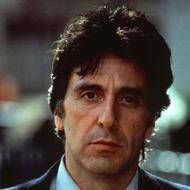 Featured
Sites We Like: Speak, Celebrity
There's something about the intersection of pop culture and highbrow literary schtuff that just makes me go all a-tingly. This Tumblr called Speak, Celebrity, scratches that itch in the best of ways: with audio recordings of super-famous people reading poetry. The tagline says that the site is for those who "enjoy our poetry more when it's slightly tainted with fame, glitz, and glamour."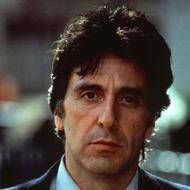 Speak, Celebrity includes a few folks of the "seasoned actor with impressive voice" variety who you would expect to populate such a site (a la Jeremy Irons and Morgan Freeman). But it also has some lovely and unexpected selections. Here are a few of my favorites (from both categories):
The Fellas

"Bright Star" by John Keats, read by Tom Hiddleston
Excerpt from John Milton's Paradise Lost, read by Andrew Scott
(who portrays arguably the most brilliant Professor Moriarty in the updated BBC phenomenon,
Sherlock
)
Samuel L. Jackson reading Pablo Neruda's "Walking Around."
There is no better reading-of-poetry-moment than Samuel's delivery of the first line: "It happens I am tired of being a man."
David Tennant reading Shakespeare's "Sonnet 154"
AND YOU ARE WELCOME.
The Ladies
"In Vain" by Emily Dickinson, read by Meryl Streep
Rumi's "Like This" read BRILLIANTLY by Tilda Swinton, who makes each "like this" sound like it contains All The Wisdom In The Whole Wide World.
"Warning" by Jenny Joseph, read by Helena Bonham Carter, which is essentially perfect.
"How Do I Love Thee? (Sonnet 43)" by Elizabeth Barrett Browning, read by Dame Judi Dench. She manages to sound TOTALLY KICK ASS while reading one of the most over-used poems ever.