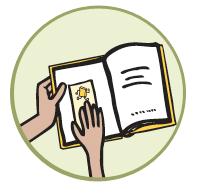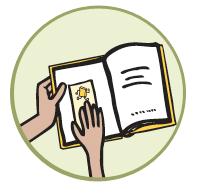 Ever wondered where books go after you get rid of them? Ever check in on books you've donated to the library, keep an eye out for books you've given to the thrift store, bug your friends after you gift them books to make sure they're being read? Then BookCrossing might just scratch that itch.
The concept is simple: register the book you want to give away. Label the book with the ID number, using either labels provided by BookCrossing or your own labels. Release the book into the wild: donate it somewhere, give it to a friend, or even "accidentally" leave it at the bus station/coffee shop/whatever. Then just wait for another reader to discover the book and enter the ID number into BookCrossing.com (the labels tell them how to do this), which then logs the location of the book as it travels over the course of its life.
Right now, there are over 7 million registered books on BookCrossing, and they've travelled in over 130 countries. It may take days or years for another reader to come across your volume and track it on the website, but when they do it's like watching someone find a message you've placed in a bottle. It's not for everyone (those who can't part with their books or who cringe at the idea of labeling them), but if you can handle it, it's quite a fun bookish ride.