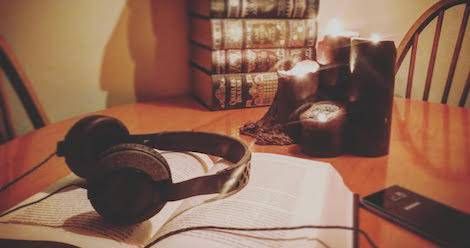 Are you ready for perfectly-executed, haunting old-time radio dramatizations of the most classic science fiction short stories? Mind Webs has over 150 of them, and they're ready for your listening pleasure. Mind Webs was a fantastically engineered and dramatized show highlighting stories from some of the biggest science fiction authors, including Ursula K. Le Guin and Kurt Vonnegut Jr.
Mind Webs was a radio series from WHA Radio in Madison, WI that began in the 1970s. Over 169 half-hour shows were recorded until the series ended in 1984, of which over 150 shows have been archived.
Michael Hanson, the series host, provided semi-dramatizations for the readings and selected music (ranging from jazz to classical to rock) to accompany each short story.
In the free archive, you'll find some of the most classic science fiction short stories, including:
"'Repent, Harlequin!' Said the Ticktockman" by Harlan Ellison
"The End" by Ursula K Le Guin
"The Fog Horn" by Ray Bradbury
"Harrison Bergeron" by Kurt Vonnegut Jr.
"The Preserving Machine" by Philip K. Dick
"In the Abyss" by H.G. Wells
"When It Changed" by Joanna Russ
You'll even hear science fiction from authors you've never connected to the genre, such as Roald Dahl and John Cheever. (Roald Dahl. I knoooow, right? It's a story called "The Sound Machine.") You can also find a plot summary for each of the radio shorts on OTRplotspot.com, to make your choice even easier as you get started on your listen.
The 30-minute Mind Webs recordings are a perfect listen for a commute, or just some unwind time before bed. They're also a great introduction to some of the classic science fiction authors you've always been meaning to read, but haven't gotten around to yet.
Which of these science fiction stories are you going to listen to first?