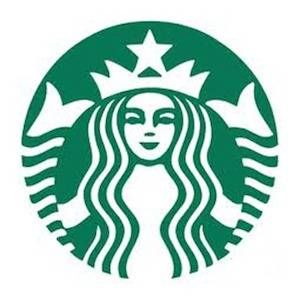 Sites We Like: Literary Starbucks
We all know that Book Riot is the best bookish site around, but once you've read all of our awesome content, you might feel like seeing what else is out there on the bookish internet. Fortunately for you, we Rioters love the bookternet as much as you do (obviously!), and when we find something fabulous, we come here to share it.
Have you seen Literary Starbucks yet? It's rad, so rad that it reached 10,000 followers in just about a month. My first thought was, "I wish this had been my idea." Basically, each post details what would happen if famous authors or characters ordered at Starbucks. Simple, but executed perfectly.
Here are my favorites:
Mary Shelley: "Mary Shelley goes up to the counter with her eccentric friend, who is wearing a lab coat. He wants to make his own drink out of the elements of other drinks – an espresso with hot chocolate, iced tea, whipped cream, caramel, pumpkin spice, mocha, and peppermint. "That's too many seasons at once!" the barista cries. There is a flash of lightning. The espresso machine begins to move. The back room of the Starbucks is full of pitchforks."
Lemony Snicket: "Lemony Snicket goes up to the counter and orders a caffé Americano. It is bitter. The barista is armed. The man in the corner has poisoned someone's drink. The espresso machine is on fire. Lemony Snicket begins to run down the street as the Starbucks explodes. He is being chased. He spills his coffee."
Lady Macbeth: "Lady Macbeth goes up to the counter and sees three female baristas intently hovering over the espresso machine, chanting something unintelligible. She decides to order a Passion tea and proceeds to spill it all over her clothes and hands. She runs screaming to the bathroom. The three baristas cackle in uncanny unison."
Check these folks (two English majors and a history major) out for a hearty chuckle, but be careful not to spit your coffee or tea on your internet device. (At least I didn't make any Starbucks puns. You know, like, "Making book people laugh can be a tall order because we have such high standards." Or, "Visit Literary Starbucks for a venti-sized laugh." Ahem.)