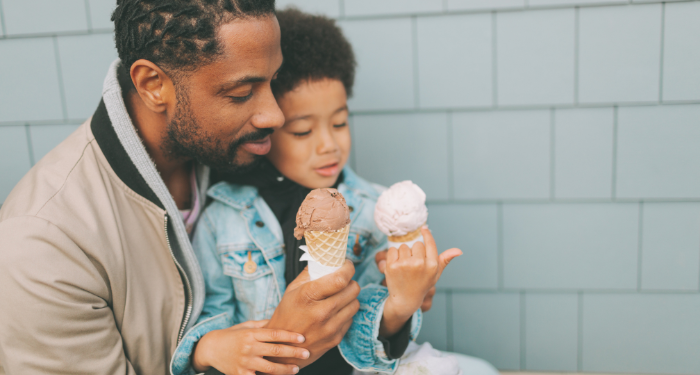 Romance/Erotica
Big D(addy) Energy: Celebrate Father's Day With 10 of the Best Single Dad Romances
This content contains affiliate links. When you buy through these links, we may earn an affiliate commission.
Today, I'm highlighting fathers in romance books. But more specifically, single dads. For many, a father has different meanings. A dad doesn't always mean that he is someone who is biologically related to their kid. Everyone can put a different meaning to the word "dad," and that's okay. Overall, a dad is always there for you when you need him the most, and, in this list, you'll be able to find some of the best single dads in romances.
Nowadays, the single dad trope is very popular in the romance genre. There's just something about a single dad and his kid falling for someone who complements them so perfectly. One popular dynamic right now is when the single dad hires a nanny to care for his kid. Maybe it's the forbidden aspect of the relationship or the forced proximity that it creates, but it's not a surprise that authors and readers can't get enough of it.
Maybe part of the reason single dad romances are so popular has to do with Pedro Pascal's career. With his current roles in shows like The Mandalorian (2019-) and The Last of Us (2023-), the word "dad" has taken on a whole different meaning. Pascal has starred as characters, often charmingly grumpy, who have crossed paths with a lonely kid on a journey of their own. And through the episodes, we see him breaking down those walls and caring for these kids. As I mentioned before, a dad can be someone who takes on the role of caretaker, regardless of whether they are related by blood. And Pascal shows this in these timely stories that we can't help but adore.
In this article, I wanted to give you a little bit of everything — books that range from nannies working for the summer to brothers who take on the parent role for their siblings.
---
These single dad romances are going to make you immediately swoon from the very first page. And if you're looking for more trope-tastic romance novels, like marriage of convenience, enemies to lovers, or bodyguard romances, there are so many swoony books out there that can fit your current mood.