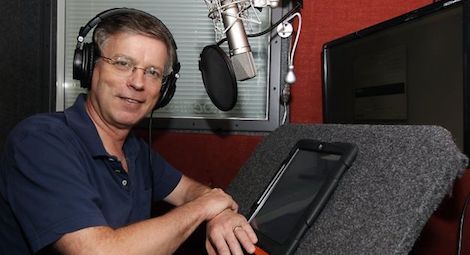 Audiobooks
An Appreciation for Simon Vance, Audiobook Narrator Extraordinaire
This content contains affiliate links. When you buy through these links, we may earn an affiliate commission.
Audiobooks are a tricky art. I got introduced to them in a strange way; our fourth grade class listened along to audiobooks of our assigned reading. I was starting to realize then that I loved reading and often would finish faster than the audiobook. It didn't help that none of the books had full voice casts, instead one narrator. My childhood self couldn't appreciate the work going into that.
I didn't listen to audiobooks until I had long commutes, and I discovered Neil Gaiman could read very well. I started with whatever was available at my local libraries. Eventually, I realized that the best audio would come from recommendations. And I listened to the entire Millennium Trilogy, written by Stiegg Larson (RIP), narrated by a remarkable audiobook performer: Simon Vance.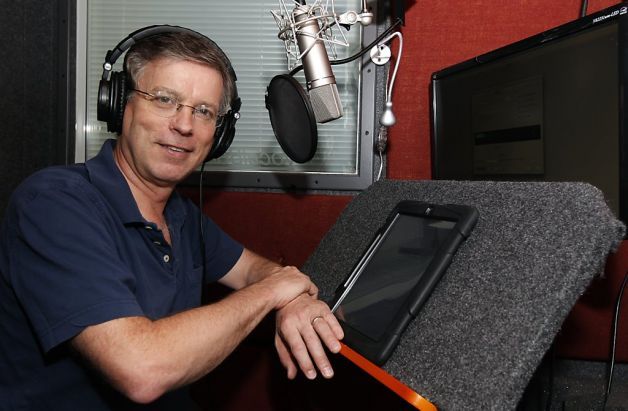 Simon Vance is a British audiobook narrator, who has cemented himself in my mind as the best person for detective audio. He has dozens of books under his belt, where he alternates between a myriad of voices. His trademark is alternating between a stern, almost nasal tone and a grandfatherly, breathy narrator, at least in the stories I've heard, but many other voices exist in between. He does an amazing Holmes and Watson in the Improbable Adventures of Sherlock Holmes, as well as a heartbreaking Lawrence and Temeraire in His Majesty's Dragon, written by Naomi Novik. I should find more stories that he reads aloud, because he makes you feel safe while the game is afoot, to repeat a cliche.
A good audiobook narrator, provided the audience is receptive, makes you believe that they aren't just reading words off a page. They infuse emotion into their words, and pathos for the characters they act out.
In addition to all these achievements, Simon is remarkably human: vulnerable, willing to change, and open to growth. Last year, on his blog, he made it a goal to write one post for thirty days, from October 21 to November 19 2017. He talked about various things, like how reading books makes him reflect on his perspective towards the world, about his mom, about moving, and about feeling vulnerable. Posting once a day for thirty days, he admitted that he might not be up to par, but he wanted to try to clear out his creative pathways and regain control over the ups and downs in his life. Seeing someone put themselves out there, to talk about their misadventures and their cats passing on, makes a person inspired and grounded.
If you are going to listen to Simon's work, I highly recommend the Temeraire series, as long as you are prepared to watch a dragon and his human suffer pain, and the Millennium Trilogy. His villains are truly terrifying, and his heroes heartbreaking. I'm going to keep an eye out for The Wonderling by Mia Bartok, because I feel it will be filled with adventure and pain. I also look forward to his next blog entry, when he reveals what he has in store for the world next.