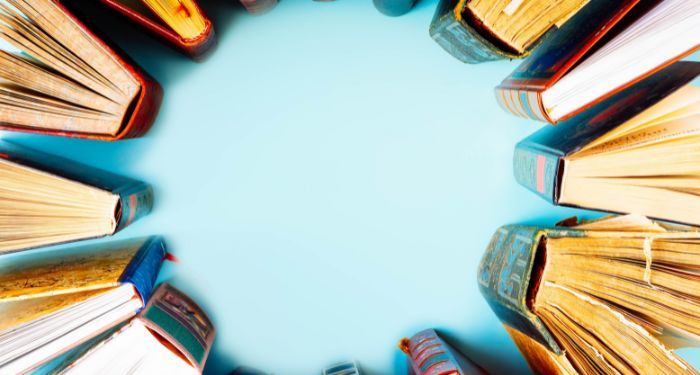 Publishing mergers or buyouts may not be that relevant to ordinary readers, but for industry professionals, it's extremely important. Publishers shape the culture and the landscape of the wider book world, and knowing who pulls the strings helps in figuring out why some books get published or not.
In November 2020, Penguin Random House, the largest trade book publisher in the United States, sought to buy Big Five competitor Simon & Schuster. Two years later, in November 2021, the Department of Justice filed a civil antitrust lawsuit to prevent the proposed merger. According to the Justice Department, combining the two publishers would "create a publishing behemoth" that would harm authors and consumers.
With how big of a deal it was, publishing professionals expressed concern about the proposed merger. "With fewer publishing houses, there will be less competition for authors and books, which means that the remaining companies have more power to set prices," one investment analyst said at the time, adding that it would lead to reduced competition.
Fast forward to August 2022, the parties went into a trial that required the appearance of many important figures in the industry, including Stephen King and some publishing executives. In November 2022, the decision was made: the proposed merger was successfully blocked.
But it's not the end of the story. After Penguin Random House's unsuccessful bid, Simon & Schuster went on to shop other buyers. Its owner, Paramount, had attempted to sell it several times because it didn't fit into its core business of video and streaming.
But at last, in August 2023, the publisher announced that it was being sold to private equity firm KKR for $1.62 billion. If the sale of Simon & Schuster goes through, and it looks like it definitely will, how will it affect the publishing company and the publishing industry as a whole?
Simon & Schuster Remains in the Big Five
KKR said in a statement that it will let Simon & Schuster become a "standalone private company" in order to maintain its "99-year legacy of editorial independence." "We're not going to tell them what to buy, what to publish, or what not to publish," said KKR advisor Richard Sarnoff.
The equity firm also has plans to support the publisher's expansion by extending its domestic publishing program, expanding distribution, and focusing on international markets. What's enticing is that it said it will also create an equity ownership program for the publisher's employees.
This change is beneficial because it could help the employees of the publishing company; the model could even be copied by other publishers down the line. "The sale of Simon & Schuster would appear to be good news for its workforce. A merger with another publisher would have inevitably resulted in staff layoffs and redundancies," writes The Conversation.
How This Acquisition Could Affect Simon & Schuster
Simon & Schuster's sales increased by about 10% to $1.1 billion in 2022, with audiobooks accounting for the majority of the increase. The credit also goes to bestselling authors such as Colleen Hoover, Taylor Jenkins Reid, Jenny Han, Chloe Gong, Jennette McCurdy, and Stephen King.
Aside from what has already been reported, there doesn't appear to be anything unfavorable about the buyout on the surface. The publisher will merely change hands, its employees will get shares of the company, the merger scrapped for now. However, this is far from the truth.
As an investment firm, KKR will probably make sure that Simon & Schuster is highly profitable. There may be some minuscule editorial and administrative changes here and there to make sure it posts big profit growth. And then, when it becomes profitable enough, KKR will likely sell the publisher to another investment firm, just as it did with RBMedia. Hence, neither KKR's ownership of Simon & Schuster nor the shareholder benefits it wants to introduce is not set in stone. The publisher may have to find new owners again, possibly shaking it up all over anew.
"Simon and Schuster's sale to KKR is likely to have a significant impact on the company, both in the short and long term," says Gary Hemming, financial expert at ABC Finance.
According to Hemming, the sale is likely to result in a company restructuring in the short term, with the possibility of job losses and changes to the company's operations. In the long run, the sale may result in a shift in the company's focus because KKR may have different goals and strategies for the company than the previous owners. It may also result in an increase in the company's debt, as KKR may purchase the company using debt financing, as it did with Toys "R" Us.
To Natalie Abiodun, a business and finance analyst and founder of various financial tool websites, selling one of the Big Five publishing houses can have repercussions across the industry. To remain competitive, she says that competitors may need to respond or adjust their strategies. Potential changes in publishing deals and contracts may also have an impact on authors and agents. "The sale of Simon & Schuster to KKR has the potential to shake up the publishing industry."
The Hidden Baggage of KKR
Although KKR promises to leave Simon & Schuster alone, and its efforts to help it grow seem promising, its embroilment in issues in the past and present leaves a bad taste in one's mouth.
KKR had acquired various companies from many industries before. Aside from Simon & Schuster, it had Toys "R" Us as part of its repertoire. In 2005, KKR, along with two other investment firms, bought the toy company using $6.6 billion of loans. This deal, however, didn't work out, leaving Toys "R" Us with $5 billion in debt. As a result, it filed for bankruptcy in 2017. It was then eventually liquidated, with 30,000 jobs sans severance pay going down the drain. Amid it all, KKR and one investment firm got at least $15 million from this exchange.
Aside from the Toys "R" Us fiasco, KKR has been embroiled in a lot more issues in the present. It continues to invest in greenhouse-gas-emitting projects with two other investment firms. And despite publishing a climate action plan, KKR said that it will continue to invest in fossil-fuel projects, such as pipelines that are bad for water supply.
Then there's also the issue surrounding its acquisition of BrightSpring Health Services, a living facility. According to a BuzzFeed News investigation, while a crisis grew in this living facility, where conditions became so bad that nurses and caregivers quit, KKR had concentrated on growing business.
The BuzzFeed News report also found that when KKR took over BrightSpring in March 2019, by the end of 2021, its homes had received far more citations for "dangerous conditions" than is typical for such facilities. This may have led to some of the most vulnerable people under the facility's care to suffer and die.
---
Mergers or sales happen in many businesses but rarely in publishing. Aside from what has been reported in the press, this buyout could have been the root cause of something else in the industry. What could have triggered it? Perhaps this is one of the things that needs to be looked into in order to figure out what the issue is in the industry. But for now, the Big Five still remain the Big Five.