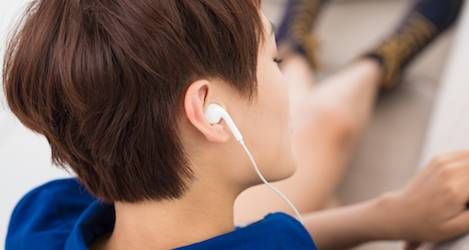 This content contains affiliate links. When you buy through these links, we may earn an affiliate commission.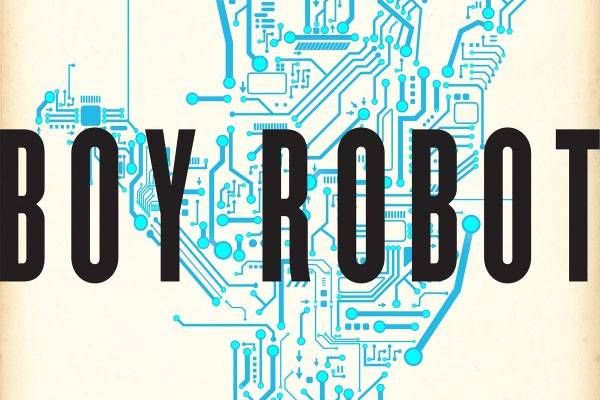 There once was a boy
who was made, not created
He wanted to learn
He wanted to indulge his senses,
to understand pain
But most of all,
He wanted to love
For only when he found true love
would he become real
Simon Curtis, Boy Robot
There's something undeniably delightful about listening to an author's music while reading their work. Often times there's a lot to see there, in the music, that runs parallel to the writing. And this is absolutely the case for Boy Robot by Simon Curtis, one my favorite reads this summer, though the actual book comes out this October with Simon Pulse.
The album (which you can download for free on Curtis' website, along with a few others) features songs with lyrics that range from themes of feeling unwanted to referencing video games, through over a dozen wonderfully geeky tracks. Which feels ever-so-appropriate to read along with his book about a teenager who discovers he isn't a normal teenager at all. That he's a government-created synthetic human, originally meant to be a weapon, and that's been sought out. For destruction.
It's a story of resilience and family, love vs. fear, full of sci-fi thrills and packed with feeling. And the fact that is touches on adoption and abandonment strikes a particular chord with this adopted reader. What I would have given for more books like this as a kid.
Listening to his incredibly-dance-able album while reading Boy Robot though, got me thinking more about the others authors I've read while rocking out to their music.
Here are a bunch of YA authors who write music, that you should absolutely check out.
Jeff Zentner (The Serpent King, Goodbye Days): Before he was writing books that made me ugly cry, Zentner released some really beautiful, dark-alt-country albums, which you can also download on Bandcamp. Highly recommend A Season Lost. So good.
David Arnold (Mosquitoland, Kids of Appetite): Performing under the name Cinema Cycle, Arnold has a couple of albums you can download on his Bandcamp. The album Say It Out Loud, which came out in 2014, is particularly interesting, as it features songs inspired by his two wonderful YA contemporary novels.
Whitney Gardner (You're Welcome, Universe): This amazing author / illustrator combo also happens to write music, making me insanely jealous of all that talent.
You can hear some of her wonderful ukulele covers here on her YouTube page, and catch her playing the ukulele in season 3 of Portlandia.
Libba Bray and Tiger Beat are crushing it on stage right now! #YALLFest2014 @libbabray pic.twitter.com/uRZU0d7RGA

— Jeffrey West (@JeffreyWest) November 9, 2014
Tiger Beat: So this rock band features Libba Bray (The Diviners, A Great & Terrible Beauty), Natalie Standiford (The Boy on the Bridge), Barnabas Miller (The Girl With the Wrong Name), and Daniel Ehrenhaft (Friend Is Not a Verb, and editor at Soho Teen).
While you can't find the songs to download, there are videos all over of the group. You can check one out here.
Dave Connis (The Temptation of Adam): Full disclosure, David's one of my authors in my lit agent life. And one of the many reasons I like him, besides his writing, is the fact that he writes lovely songs based on books he's enjoying.
You can check out some of his songs based on The Serpent King, Thirteen Reasons Why, The Fault in Our Stars, Legend, and more over on his website.
Maggie Stiefvater (The Raven Cycle): In addition to writing her wonderful books, she also writes music for them! You can visit Maggie Stiefvater's Soundcloud to listen to and download tunes inspired by her books, as well as hear the songs in her book trailers, which you can check out on her YouTube page.
Kim Liggett (Blood & Salt, The Last Harvest): Before terrifying readers with her debut novel Blood & Salt (a personal favorite of mine), Kim sang backup on hundreds of studio albums for scores for celebrated artists.
You can hear her covering Almost Blue by Elvis Costello here on her YouTube channel.
Lucy Keating (Dreamology): When her debut novel came out earlier this year, Lucy dropped a track, the theme song to the book. You can listen to it here on her Soundcloud. I also recommend checking out her covers. Such a great voice.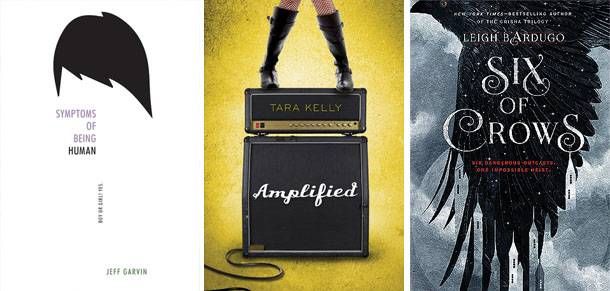 Jeff Garvin (Symptoms of Being Human): In addition to appearing in numerous television shows and being an author, Jeff Garvin is a musician, having played with a rock group called 7K. You can check out some of his group's old tracks on the Reverb Nation page.
Tara Kelly (Amplified): It really shouldn't surprise you to discover that the author of Amplified and Harmonic Feedback is also a musician. You can listen to some of Tara Kelly's tracks off her website, including some remixes of tracks featured in her books! Neat!
Leigh Bardugo (Shadow & Bone, Six of Crows): You can download an original song inspired by Shadow & Bone, written by Leigh, over on her website. Winter Prayer.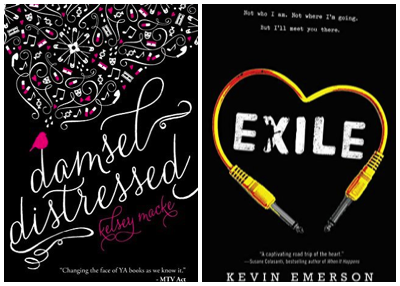 Kevin Emerson (Exile): Emerson jumps genres (he writes sci-fi, fantasy, and contemporary), and jumps mediums. Not only does he have a band he regularly performs with, he's written soundtracks to his music-fueled contemporary YA novels.
You can download the three-song soundtrack to Exile via his Bandcamp page.
Kelsey Macke (Damsel Distressed): When she isn't writing delightful YA contemporary novel, Macke can be found performing indie folk pop with Wedding Day Rain. And one of their albums, Imogen Unlocked, is a companion to her debut novel.