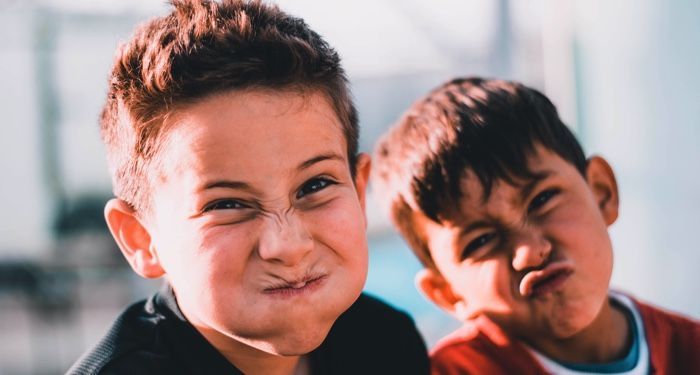 Children's
Quiz: What Siblings From Middle Grade Books Are Most Like Your Family?
The middle grade years are tough. They represent a time of change. Emotions are high, hormones are all over the place, and insecurities are through the roof. More than any other point in your life thus far, your middle grade self needed the support of your family, especially your siblings. Through middle grade books we see how families and siblings matter, no matter what the family looks like or how they show love. Families and sibling relationships are so different from person to person, so you've probably wondered to yourself, "Which siblings in middle grade books are most like me and my family?" Are you like the Pevensie siblings from The Lion, the Witch, and the Wardrobe? Or are you and your siblings more like Claudia and Janine Kishi from The Baby-Sitters Club books?
Well, wonder no more, because this quiz will settle it once and for all. After you take this quiz, you'll never have to wonder what middle grade novel you and your siblings belong in. This will give you your answer.
Not really close with your biological family or don't have siblings? Don't worry. Family comes in all different packages. We all find our own families eventually, whether they're the family we were born with or the family we create for ourselves later in life. Both are valid, and both can be wonderful. You can definitely answer all of the following questions with your close friends, loved ones, or even your pet family in mind.
Time to find your family's place in the world of middle grade novels. Take the quiz!