This content contains affiliate links. When you buy through these links, we may earn an affiliate commission.
"Matriarchy is a time-honored staple for any writer looking to invent an exotic society."
—Marie Brennan
This year I've gobbled my way through the entirety of Kate Elliott's Court of Fives series. It was the YA feminist fantasy that I have been looking for, in particular with an egalitarian matriarchy at the center. Now all I want to read are stories set in matriarchies.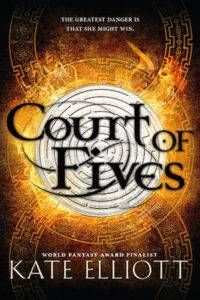 Jes is a bi-racial girl living in a colonized fantasy country that feels a little like Roman Egypt. Her father is a light-skinned Patron solider and her mother is a darker-skinned Efean woman, one of the colonized people. Her parents aren't allowed to get married because of their racial difference. Jes and her sisters are caught in-between societies and cultures as they don't fit into either their mother's nor their father's worlds. Politics throw the family into upheaval and Jes finds herself at the center of power grabs and revolution.
Central to the story is the struggle between a matriarchy and a patriarchy, where characters from the two sides don't fully understand each other's worldview, even when they are friends.
A patriarchy is when the men control the resources, a matriarchy is when the women control the resources. There are few examples of women-dominated societies in history. Now scholars such as Heide Goettener-Abendroth suggest that when women have more power, a society becomes more egalitarian.
I saw this recently in the October flurry of men who "as the fathers of daughters" are outraged by sexual harassment. Yet women don't have a similar reminder ("as the mothers of sons") that men are people. Because they never forget it. Maybe a matriarchy would mean that everyone counts as a person.
The matriarchy of Elliott's series fits with this egalitarian view. The Efeans had two heads of government: a Protector, usually a man, managed the army, and a Custodian, usually a woman, managed the economy. Women ran the house, the family, and delegated resources among the family, household, community, and country. Men provided resources and protect the community. Matriarchy means that the gender dynamics are very different. For example, Efean men do not speak to a woman unless the woman speaks to him first.
You guys. This means catcalling is NOT a thing in this story's world. Just stop and think about that for a minute. A society where Weinstein, et al can't exist because the culture that doesn't even allow for that attitude? I wonder why I want to read about matriarchies?
To feed my new hunger for stories set in matriarchal societies, I've made a list of matriarchy books. Most of these are science fiction and fantasy stories that turn The Patriarchy over, so that women dominate men, but some offer the more egalitarian angle.
Indulge your matriarchal urges and let me know some others that should go on this list!
The list
The Seven Realms by Cinda Williams Chima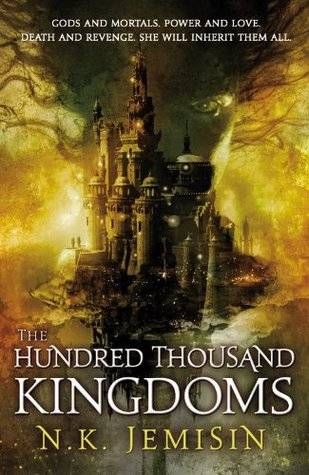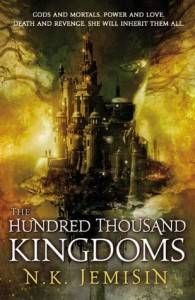 Herland by Charlotte Perkins Gilman
Sultana's Dream by Rokeya Sakhawat Hossain
The Stars are Legion by Kameron Hurley
The Hundred Thousand Kingdoms by N.K. Jemisin
The Summer Prince by Alaya Dawn Johnson
A Brother's Price by Wen Spencer
The Gate to Women's Country by Sheri S. Tepper