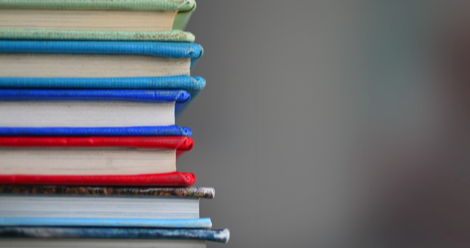 Newsletter 1
3 On A YA Theme: Short YA Books For The Shortest Day Of The Year
This content contains affiliate links. When you buy through these links, we may earn an affiliate commission.
We're giving away a stack of our 20 favorite books of the year. Click here to enter, or just click the image below.

---
In the Northern Hemisphere, today is the winter solstice. This is the day of longest darkness of the year, shortest hours of daylight in the year, and the day when all you'll want to do is curl up with a good book.
To honor the short day, here's a round-up of some short YA books to settle in with. I've included fiction and nonfiction, but I haven't included short stories or novellas. These are full-length books.
American Ace by Marilyn Nelson (128 pages)
Connor's grandmother leaves his dad a letter when she dies, and the letter's confession shakes their tight-knit Italian American family: The man who raised Dad is not his birth father.
But the only clues to this birth father's identity are a class ring and a pair of pilot's wings. And so Connor takes it upon himself to investigate—a pursuit that becomes even more pressing when Dad is hospitalized after a stroke. What Connor discovers will lead him and his father to a new, richer understanding of race, identity, and each other.
This eloquent first novel in verse by renowned poet Marilyn Nelson tells the story of a boy embracing his newfound genealogy and his surprising connection to American history.
I'm Valkyrie White. I'm fifteen. Your government killed my family.
Ever since Mabby died while picking beans in their garden—with the pock-a-pock of a helicopter overhead—four-year-old Valley knows what her job is: hide in the underground den with her brother, Bo, while Da is working, because Those People will kill them like coyotes. But now, with Da unexpectedly gone and no home to return to, a teenage Valley (now Valkyrie) and her big brother must bring their message to the outside world—a not-so-smart place where little boys wear their names on their backpacks and young men don't pat down strangers before offering a lift. Blythe Woolston infuses her white-knuckle narrative, set in a day-after-tomorrow Montana, with a dark, trenchant humor and a keen psychological eye. Alternating past-present vignettes in prose as tightly wound as the springs of a clock and as masterfully plotted as a game of chess, she ratchets up the pacing right to the final, explosive end.
Bobby's a classic urban teenager. He's restless. He's impulsive. But the thing that makes him different is this: He's going to be a father. His girlfriend, Nia, is pregnant, and their lives are about to change forever. Instead of spending time with friends, they'll be spending time with doctors, and next, diapers. They have options: keeping the baby, adoption. They want to do the right thing.

If only it was clear what the right thing was.
We understand stuff. We just learn it slow. And most of what we understand is that people what ain't Speddies think we too stupid to get out our own way. And that makes me mad.
Quincy and Biddy are both graduates of their high school's special ed program, but they couldn't be more different: suspicious Quincy faces the world with her fists up, while gentle Biddy is frightened to step outside her front door. When they're thrown together as roommates in their first "real world" apartment, it initially seems to be an uneasy fit. But as Biddy's past resurfaces and Quincy faces a harrowing experience that no one should have to go through alone, the two of them realize that they might have more in common than they thought—and more important, that they might be able to help each other move forward.
The Golden Day by Ursula Dubosarsky (160 pages)
The Vietnam War rages overseas, but back at home, in a year that begins with the hanging of one man and ends with the drowning of another, eleven schoolgirls embrace their own chilling history when their teacher abruptly goes missing on a field trip. Who was the mysterious poet they had met in the Garden? What actually happened in the seaside cave that day? And most important—who can they tell about it? In beautifully shimmering prose, Ursula Dubosarsky reveals how a single shared experience can alter the course of young lives forever. Part gripping thriller, part ethereal tale of innocence lost, The Golden Day is a poignant study of fear and friendship, and of what it takes to come of age with courage.
Jumped by Rita Williams-Garcia (169 pages)
Trina: "Hey," I say, though I don't really know them. The boyed-up basketball girl barely moves. The others, her girls, step aside. It's okay if they don't speak. I know how it is. They can't all be Trina.
Dominique: Some stupid little flit cuts right in between us and is like, "Hey." Like she don't see I'm here and all the space around me is mines. I slam my fist into my other hand because she's good as jumped.
Leticia: Why would I get involved in Trina's life when I don't know for sure if I saw what I thought I saw? Who is to say I wasn't seeing it from the wrong angle?
Acclaimed author Rita Williams-Garcia intertwines the lives of three very different teens in this fast-paced, gritty narrative about choices and the impact that even the most seemingly insignificant ones can have. Weaving in and out of the girls' perspectives, readers will find themselves not with one intimate portrayal but three.
Senior year is flying by, the prom is approaching, and Dana, her best friend, Avra, and Avra's boyfriend, Emil, are about to encounter the pains and pleasures of that intricate beehive called adult life. While Dana plans on college, Avra plots escape once school is over—and plans to take Emil along for the ride. What does Emil want? He's not saying. Dana studies bees for a biology project, fascinated by their habits and their mythological imagery—but in real life, emotions can sting, and while two's company, these three may just become a crowd. As Dana reminds us, in every hive there is only one queen bee.
On the night of October 6, 1998, a gay twenty-one-year-old college student named Matthew Shepard was lured from a Wyoming bar by two young men, savagely beaten, tied to a remote fence, and left to die. Gay Awareness Week was beginning at the University of Wyoming, and the keynote speaker was Lesléa Newman, discussing her book Heather Has Two Mommies. Shaken, the author addressed the large audience that gathered, but she remained haunted by Matthew's murder. October Mourning, a novel in verse, is her deeply felt response to the events of that tragic day. Using her poetic imagination, the author creates fictitious monologues from various points of view, including the fence Matthew was tied to, the stars that watched over him, the deer that kept him company, and Matthew himself. More than a decade later, this stunning cycle of sixty-eight poems serves as an illumination for readers too young to remember, and as a powerful, enduring tribute to Matthew Shepard's life.
The Pigman by Paul Zindel (166 pages)
In The Pigman, what begins as a teenage prank soon becomes a timeless examination of grief, acceptance, and the transformative power of friendship. High-school sophomores John and Lorraine had no idea what they were starting when they made a prank phone call to a stranger named Angelo Pignati. Virtually overnight, they befriended the old man. But now Mr. Pignati is dead. And for John and Lorraine, the only way to find peace is to write down their friend's story—the true story of the Pigman.
Queen of Cool by Cecil Castellucci (176 pages)
On the outside, Libby Brin is the most popular girl in school. But on the inside, Libby is dying — of boredom. In a moment of desperation, Libby signs up for an internship at the Los Angeles Zoo, much to the dismay of her friends, who'd prefer she spend her time with them, shopping, partying, and making fun of everyone else. Oddly, Libby realizes that she actually enjoys her new job and that she may even like the two "nerds" she works with. Will the Queen of Cool be forced to give up her crown?
When Young Ju is four years old, she learns that her family is leaving their small fishing village in Korea to live in Mi Gook. Young Ju has heard enough about Mi Gook to be sure the place they are moving to is paradise, that she and her family are going to heaven.
After flying through the sky for a long time, Young Ju finds out that Mi Gook is actually a regular earthly place called America. And it doesn't feel at all like heaven. A STEP FROM HEAVEN follows Young's life from the age of 4 all the way up until she is ready for college, as we watch her change from a hopeful girl into a hardened young adult.
Want more "3 On A YA Theme" posts? Gotcha covered.