This content contains affiliate links. When you buy through these links, we may earn an affiliate commission.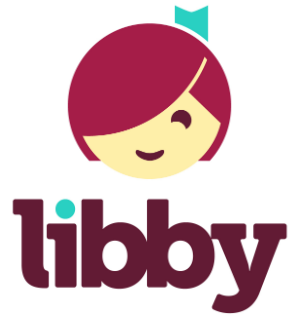 Sponsored by Libby. The one-tap reading app from OverDrive.
Meet Libby. The one-tap reading app from your library, powered by OverDrive. Downloading Libby to your smartphone allows you to borrow thousands of eBooks and audiobooks for free anytime and anywhere. You'll find library books in all genres, ranging from bestsellers, classics, nonfiction, comics and much more. Libby works on Apple and Android devices and is compatible with Kindle. All you need is a library card but you can sample any book in the library collection without one. In select locations, Libby will even get your library card for you instantly. Learn more at https://meet.libbyapp.com/. Happy Reading.
---
As the young adult book category has grown over the last couple of decades, so has the page count in those books. There is no question that part of that growth is due to the "Harry Potter effect." But let's be honest: sometimes what you really want to read is a short YA book or a pile of short YA books.
Short YA books pack a punch in few pages. Although they're often stand-alone titles, there are a number of short YA books which are the start of a longer series (often, too, all on the shorter page count side). Not all short YA books are "easy" reads, though—some of these books can be exceptionally challenging, requiring more time to read than some of the longest books in YA.
What are short YA books? They're books clocking in at 250 pages or fewer. There's a little wiggle room here, accounting for different editions and formats of the titles having slightly different page counts.
Below you'll find 100 must-read short YA books. These titles range from classic YA titles to more current books. Some of these books are perfect one-sitting reads, while others might demand more than one sitting to enjoy the complexity in their brevity. There is a range of formats, as well as fiction and nonfiction titles included.
Descriptions come from Amazon.
The day D Foster enters Neeka and her best friend's lives, the world opens up for them. Suddenly they're keenly aware of things beyond their block in Queens, things that are happening in the world—like the shooting of Tupac Shakur—and in search of their Big Purpose in life. When—all too soon—D's mom swoops in to reclaim her, and Tupac dies, they are left with a sense of how quickly things can change and how even all-too-brief connections can touch deeply.
It's Newfoundland, 1986. Fourteen-year-old Bun O'Keefe has lived a solitary life in an unsafe, unsanitary house. Her mother is a compulsive hoarder, and Bun has had little contact with the outside world. What she's learned about life comes from the random books and old VHS tapes that she finds in the boxes and bags her mother brings home. Bun and her mother rarely talk, so when Bun's mother tells Bun to leave one day, she does. Hitchhiking out of town, Bun ends up on the streets of St. John's, Newfoundland. Fortunately, the first person she meets is Busker Boy, a street musician who senses her naivety and takes her in. Together they live in a house with an eclectic cast of characters: Chef, a hotel dishwasher with culinary dreams; Cher, a drag queen with a tragic past; Big Eyes, a Catholic school girl desperately trying to reinvent herself; and The Landlord, a man who Bun is told to avoid at all cost. Through her experiences with her new roommates, and their sometimes tragic revelations, Bun learns that the world extends beyond the walls of her mother's house and discovers the joy of being part of a new family—a family of friends who care.
Connor's grandmother leaves his dad a letter when she dies, and the letter's confession shakes their tight-knit Italian-American family: The man who raised Dad is not his birth father.
But the only clues to this birth father's identity are a class ring and a pair of pilot's wings. And so Connor takes it upon himself to investigate—a pursuit that becomes even more pressing when Dad is hospitalized after a stroke. What Connor discovers will lead him and his father to a new, richer understanding of race, identity, and each other.
American Born Chinese tells the story of three apparently unrelated characters: Jin Wang, who moves to a new neighborhood with his family only to discover that he's the only Chinese American student at his new school; the powerful Monkey King, subject of one of the oldest and greatest Chinese fables; and Chin-Kee, a personification of the ultimate negative Chinese stereotype, who is ruining his cousin Danny's life with his yearly visits. Their lives and stories come together with an unexpected twist in this action-packed modern fable.
Angus:
My mixed-breed cat, half domestic tabby, half Scottish wildcat. The size of a small Labrador, only mad.
Thongs:
Stupid underwear. What's the point of them, anyway? They just go up your bum, as far as I can tell.
Full-Frontal Snogging:
Kissing with all the trimmings, lip to lip, open mouth, tongues…everything.
Her dad's got the mentality of a Teletubby (only not so developed). Her cat, Angus, is trying to eat the poodle next door. And her best friend thinks she looks like an alien—just because she accidentally shaved off her eyebrows. Ergghhhlack. Still, add a little boy-stalking, teacher-baiting, and full-frontal snogging with a Sex God, and Georgia's year just might turn out to be the most fabbitty fab fab ever!
From the moment Liza Winthrop meets Annie Kenyon at the Metropolitan Museum of Art, she knows there is something special between them. But Liza never knew falling in love could be so wonderful…or so confusing.
Someone's been a very bad zombie.
Kate Grable is horrified to find out that the football coach has given the team steroids. Worse yet, the steriods are having an unexpected effect, turning hot gridiron hunks into mindless flesh-eating zombies. No one is safe—not her cute crush Aaron, not her dorky brother, Jonah…not even Kate! She's got to find an antidote—before her entire high school ends up eating each other. So Kate, her best girlfriend, Rocky, and Aaron stage a frantic battle to save their town…and stay hormonally human.
Author and photographer Susan Kuklin met and interviewed six transgender or gender-neutral young adults and used her considerable skills to represent them thoughtfully and respectfully before, during, and after their personal acknowledgment of gender preference. Portraits, family photographs, and candid images grace the pages, augmenting the emotional and physical journey each youth has taken. Each honest discussion and disclosure, whether joyful or heartbreaking, is completely different from the other because of family dynamics, living situations, gender, and the transition these teens make in recognition of their true selves.
Black Box by Julie Schumacher
WHEN DORA, ELENA'S older sister, is diagnosed with depression and has to be admitted to the hospital, Elena can't seem to make sense of their lives anymore. At school, the only people who acknowledge Elena are Dora's friends and Jimmy Zenk—who failed at least one grade and wears blackevery day of the week. And at home, Elena's parents keep arguing with each other. Elena will do anything to help her sister get better and get their lives back to normal—even when the responsibility becomes too much to bear.
Ever since Mabby died while picking beans in their garden—with the pock-a-pock of a helicopter overhead—four-year-old Valley knows what her job is: hide in the underground den with her brother, Bo, while Da is working, because Those People will kill them like coyotes. But now, with Da unexpectedly gone and no home to return to, a teenage Valley (now Valkyrie) and her big brother must bring their message to the outside world—a not-so-smart place where little boys wear their names on their backpacks and young men don't pat down strangers before offering a lift. Blythe Woolston infuses her white-knuckle narrative, set in a day-after-tomorrow Montana, with a dark, trenchant humor and a keen psychological eye. Alternating past-present vignettes in prose as tightly wound as the springs of a clock and as masterfully plotted as a game of chess, she ratchets up the pacing right to the final, explosive end.
Travis is missing his old home in the country, and he's missing his old hound, Rosco. Now there's just the cramped place he shares with his well-meaning but alcoholic grandpa, a new school, and the dreaded routine of passing when he's called on to read out loud. But that's before Travis meets Mr. McQueen, who doesn't take "pass" for an answer—a rare teacher whose savvy persistence has Travis slowly unlocking a book on the natural world. And it's before Travis is noticed by Velveeta, a girl whose wry banter and colorful scarves belie some hard secrets of her own. With sympathy, humor, and disarming honesty, Pat Schmatz brings to life a cast of utterly believable characters—and captures the moments of trust and connection that make all the difference.
Ruby Oliver is 15 and has a shrink. She knows it's unusual, but give her a break—she's had a rough 10 days. In the past 10 days she:
lost her boyfriend (#13 on the list),
lost her best friend (Kim),
lost all her other friends (Nora, Cricket),
did something suspicious with a boy (#10),
did something advanced with a boy (#15),
had an argument with a boy (#14),
drank her first beer (someone handed it to her),
got caught by her mom (ag!),
had a panic attack (scary),
lost a lacrosse game (she's the goalie),
failed a math test (she'll make it up),
hurt Meghan's feelings (even though they aren't really friends),
became a social outcast (no one to sit with at lunch)
and had graffiti written about her in the girls' bathroom (who knows what was in the boys'!?!).
But don't worry—Ruby lives to tell the tale. And make more lists.
When Wesley Boone writes a poem for his high school English class, some of his classmates clamor to read their poems aloud too. Soon they're having weekly poetry sessions and, one by one, the eighteen students are opening up and taking on the risky challenge of self-revelation. There's Lupe Alvarin, desperate to have a baby so she will feel loved. Raynard Patterson, hiding a secret behind his silence. Porscha Johnson, needing an outlet for her anger after her mother OD's. Through the poetry they share and narratives in which they reveal their most intimate thoughts about themselves and one another, their words and lives show what lies beneath the skin, behind the eyes, beyond the masquerade.
Sixteen-year-old Scotch struggles to fit in—at home she's the perfect daughter, at school she's provocatively sassy, and thanks to her mixed heritage, she doesn't feel she belongs with the Caribbeans, whites, or blacks. And even more troubling, lately her skin is becoming covered in a sticky black substance that can't be removed. While trying to cope with this creepiness, she goes out with her brother—and he disappears. A mysterious bubble of light just swallows him up, and Scotch has no idea how to find him. Soon, the Chaos that has claimed her brother affects the city at large, until it seems like everyone is turning into crazy creatures. Scotch needs to get to the bottom of this supernatural situation ASAP before the Chaos consumes everything she's ever known—and she knows that the black shadowy entity that's begun trailing her every move is probably not going to help.
He's part Win, the lonely teenager exiled to a remote Vermont boarding school in the wake of a family tragedy. The guy who shuts all his classmates out, no matter the cost.
He's part Drew, the angry young boy with violent impulses that control him. The boy who spent a fateful, long-ago summer with his brother and teenage cousins, only to endure a secret so monstrous it led three children to do the unthinkable.
Over the course of one night, while stuck at a party deep in the New England woods, Andrew battles both the pain of his past and the isolation of his present.
Before the sun rises, he'll either surrender his sanity to the wild darkness inside his mind or make peace with the most elemental of truths-that choosing to live can mean so much more than not dying.
Three teenagers—a sharp, well-to-do girl named Bounce and two struggling boys named Wiggins and Orange—are holding a four-year-old girl hostage in Orange's basement. The little girl answers to "the Frog" and seems content to play a video game about wolves all day long, a game that parallels the reality around her. As the stakes grow higher and the guilt and tension mount, Wiggins cracks and finally brings Frog to a trusted adult. Not for the faint of heart, Adam Rapp's powerful, mesmerizing
narrative ventures deep into psychological territory that few dare to visit.
Eli and his family have lived in the underground Compound for six years. The world they knew is gone, and they've become accustomed to their new life. Accustomed, but not happy. No amount of luxury can stifle the dull routine of living in the same place, with only his two sisters, only his father and mother, doing the same thing day after day after day. As problems with their carefully planned existence threaten to destroy their sanctuary—and their sanity—Eli can't help but wonder if he'd rather take his chances outside. Eli's father built the Compound to keep them safe. But are they safe—really?
Alfred Brooks is scared. He's a high school dropout and his grocery store job is leading nowhere. His best friend is sinking further and further into drug addiction. Some street kids are after him for something he didn't even do. So Alfred begins going to Donatelli's Gym, a boxing club in Harlem that has trained champions. There he learns it's the effort, not the win, that makes the man—that last desperate struggle to get back on your feet when you thought you were down for the count.
Perfect Parker Fadley isn't so perfect anymore. She's quit the cheerleading squad, she's dumped her perfect boyfriend, and she's failing school. Her parents are on a constant suicide watch and her counselors think she's playing games…but what they don't know, the real reason for this whole mess, isn't something she can say out loud. It isn't even something she can say to herself. A horrible thing has happened and it just might be her fault. If she can just remove herself from everybody—be totally alone—then everything will be okay…The problem is, nobody will let her.
Their survival is in their own hands…
Samantha Mishra opens her eyes and discovers she's alone and injured in the thick of a jungle. She has no idea where she is, or what happened to the plane taking her and the rest of the Drake Rosemont fencing team across the Pacific for a tournament. Once Sam connects with her best friend, Mel, and they find the others, they set up shelter and hope for rescue. But as the days pass, the teens realize they're on their own, stranded on an island with a mysterious presence that taunts and threatens them. Soon Sam and her companions discover they need to survive more than the jungle…they need to survive each other.
Welcome to Nightshade, California—a small town full of secrets. It's home to the pyschic Giordano sisters, who have a way of getting mixed up in mysteries. During their investigations, they run across everything from pom-pom-shaking vampires to shape-shifting boyfriends to a clue-spewing jukebox. With their psychic powers and some sisterly support, they can crack any case!
Teenage girls are being mysteriously attacked all over town, including at Nightshade High School, where Daisy Giordano is a junior. When Daisy discovers that a vampire may be the culprit, she can't help but suspect head cheerleader Samantha Devereaux, who returned from summer break with a new "look." Samantha appears a little…well, dead, and all the most popular kids at school are copying her style.
Is looking dead just another fashion trend for Samantha, or is there something more sinister going on? To find out, Daisy joins the cheerleading squad.
Justyce McAllister is top of his class and set for the Ivy League—but none of that matters to the police officer who just put him in handcuffs. And despite leaving his rough neighborhood behind, he can't escape the scorn of his former peers or the ridicule of his new classmates.
Justyce looks to the teachings of Dr. Martin Luther King Jr. for answers. But do they hold up anymore? He starts a journal to Dr. King to find out.
Then comes the day Justyce goes driving with his best friend, Manny, windows rolled down, music turned up—way up, sparking the fury of a white off-duty cop beside them. Words fly. Shots are fired. Justyce and Manny are caught in the crosshairs. In the media fallout, it's Justyce who is under attack.
Kit Gordy sees Blackwood Hall towering over black iron gates, and she can't help thinking, This place is evil. The imposing mansion sends a shiver of fear through her. But Kit settles into a routine, trying to ignore the rumors that the highly exclusive boarding school is haunted.
Then her classmates begin to show extraordinary and unknown talents. The strange dreams, the voices, the lost letters to family and friends, all become overshadowed by the magic around them.
When Kit and her friends realize that Blackwood isn't what it claims to be, it might be too late.
Edges by Lena Roy
Luke left his old life—his dead mother, his alcoholic father—behind in New York City when he came to Moab, Utah, eight months ago. Seventeen years old and technically a runaway, he found work and a new home at a youth hostel nestled in the red sandstone valley. Now, he has reinvented himself as a guy who lives for the present, and it seems to be working—particularly when it comes to his relationship with his beautiful co-worker, Tangerine.
Back in New York, 19-year-old Ava is struggling through her own transformation—from drunk to recovering alcoholic. How could she have gotten so out of control? Almost 60 days sober, she's not sure she can keep it up. But someone she meets at an AA meeting changes her mind, and a strange coincidence—or is it more than that?—brings Ava west to Moab as well.
Living on the edge, caught between the pain of the past and the possibilities of the future, Luke and Ava both discover that in this mysterious world, hope sometimes comes from the most unlikely places.
Nicola Lancaster is spending her summer at the Siegel Institute, a hothouse of smart, intense teenagers. She soon falls in with Katrina (Manic Computer Chick), Isaac (Nice-Guy-Despite-Himself), Kevin (Inarticulate Composer) . . . and Battle, a beautiful blond dancer. The two become friends–and then, startlingly, more than friends. What do you do when you think you're attracted to guys, and then you meet a girl who steals your heart?
Madison Stanton doesn't know where she is or how she got there. But she does know this—she is dead. And alone, in a vast, dark space. The only company she has in this place are luminescent objects that turn out to be all the things Maddy lost while she was alive. And soon she discovers that with these artifacts, she can reexperience—and sometimes even change—moments from her life.
Her first kiss.
A trip to Disney World.
Her sister's wedding.
A disastrous sleepover.
In reliving these moments, Maddy learns illuminating and sometimes frightening truths about her life—and death.
A startling, wonderful novel about the true meaning of being an alien in an equally alien world.
"We are specks. Pieces of dust in this universe. Big nothings.
"I know what I am."
Mal lives on the fringes of high school. Angry. Misunderstood. Yet loving the world—or, at least, an idea of the world.
Then he meets Hooper. Who says he's from another planet. And may be going home very soon.
Fifteen-year-old Nina Perez is faced with a future she never expected. She must leave her Garden of Eden, her lush island home in Samana, Dominican Republic, when she's sent by her mother to live with her brother, Darrio, in New York, to seek out a better life. As Nina searches for some glimpse of familiarity amid the urban and jarring world of Washington Heights, she learns to uncover her own strength and independence. She finds a way to grow, just like the orchids that blossom on her fire escape. And as she is confronted by ugly secrets about her brother's business, she comes to understand the realities of life in this new place. But then she meets him—that tall, green-eyed boy—one that she can't erase from her thoughts, who just might help her learn to see beauty in spite of tragedy.
Corinna is a Folk Keeper. Her job is to keep the mysterious Folk who live beneath the ground at bay. But Corinna has a secret that even she doesn't fully comprehend, until she agrees to serve as Folk Keeper at Marblehaugh Park, a wealthy family's seaside manor. There her hidden powers burst into full force, and Corinna's life changes forever…
When Cole's mom dumps him in the mean streets of Philadelphia to live with the dad he's never met, the last thing Cole expects to see is a horse, let alone a stable full of them. He may not know much about cowboys, but what he knows for sure is that cowboys aren't black, and they don't live in the inner city. But in his dad's 'hood, horses are a way of life, and soon Cole's days of skipping school and getting in trouble in Detroit have been replaced by shoveling muck and trying not to get stomped on. At first, all Cole can think about is how to ditch these ghetto cowboys and get home. But when the City threatens to shut down the stables—and take away the horse Cole has come to think of as his own—he knows that it's time to step up and fight back. Inspired by the little-known urban riders of Philly and Brooklyn, this compelling tale of latter-day cowboy justice champions a world where your friends always have your back, especially when the chips are down.
Sixteen-year-old Sonia Ocampo was born on the night of the worst storm Tres Montes had ever seen. And when the winds mercifully stopped, an unshakable belief in the girl's protective powers began. All her life, Sonia has been asked to pray for sick mothers or missing sons, as worried parents and friends press silver milagros in her hands. Sonia knows she has no special powers, but how can she disappoint those who look to her for solace? Still, her conscience is heavy, so when she gets a chance to travel to the city and work in the home of a wealthy woman, she seizes it. At first, Sonia feels freedom in being treated like all the other girls. But when news arrives that her beloved brother has disappeared while looking for work, she learns to her sorrow that she can never truly leave the past or her family behind.
Quincy and Biddy are both graduates of their high school's special ed program, but they couldn't be more different: suspicious Quincy faces the world with her fists up, while gentle Biddy is frightened to step outside her front door. When they're thrown together as roommates in their first "real world" apartment, it initially seems to be an uneasy fit. But as Biddy's past resurfaces and Quincy faces a harrowing experience that no one should have to go through alone, the two of them realize that they might have more in common than they thought—and more important, that they might be able to help each other move forward.
Sixteen year-old Cheyenne Wilder is sleeping in the back of a car while her mom fills her prescription at the pharmacy. Before Cheyenne realizes what's happening, their car is being stolen—with her inside! Griffin hadn't meant to kidnap Cheyenne, all he needed to do was steal a car for the others.
But once Griffin's dad finds out that Cheyenne's father is the president of a powerful corporation, everything changes—now there's a reason to keep her. What Griffin doesn't know is that Cheyenne is not only sick with pneumonia, she is blind. How will Cheyenne survive this nightmare, and if she does, at what price?
The Vietnam War rages overseas, but back at home, in a year that begins with the hanging of one man and ends with the drowning of another, eleven schoolgirls embrace their own chilling history when their teacher abruptly goes missing on a field trip. Who was the mysterious poet they had met in the Garden? What actually happened in the seaside cave that day? And most important—who can they tell about it? In beautifully shimmering prose, Ursula Dubosarsky reveals how a single shared experience can alter the course of young lives forever. Part gripping thriller, part ethereal tale of innocence lost, The Golden Day is a poignant study of fear and friendship, and of what it takes to come of age with courage.
Gone, Gone, Gone by Hannah Moskowitz
It's a year after 9/11. Sniper shootings throughout the D.C. area have everyone on edge and trying to make sense of these random acts of violence. Meanwhile, Craig and Lio are just trying to make sense of their lives.
Craig's crushing on quiet, distant Lio, and preoccupied with what it meant when Lio kissed him…and if he'll do it again…and if kissing Lio will help him finally get over his ex-boyfriend, Cody.
Lio feels most alive when he's with Craig. He forgets about his broken family, his dead brother, and the messed up world. But being with Craig means being vulnerable…and Lio will have to decide whether love is worth the risk.
In spare free verse laced with unforgettable images, Viola's strikingly original voice sings out the story of her family's journey from war-torn Sudan, to Cairo, and finally to Portland, Maine. Here, in the sometimes too close embrace of the local Southern Sudanese Community, she dreams of South Sudan while she tries to navigate the strange world of America—a world where a girl can wear a short skirt, get a tattoo, or even date a boy; a world that puts her into sharp conflict with her traditional mother who, like Viola, is struggling to braid together the strands of a displaced life. Terry Farish's haunting novel is not only a riveting story of escape and survival, but the universal tale of a young immigrant's struggle to build a life on the cusp of two cultures.
Melanie Tamaki is human but her parents aren't. They are from Half World, a Limbo between our world and the afterlife, and her father is still there. When her mother disappears, Melanie must follow her to Half World and neither of them may return alive. Imagine Coraline as filmed by the Japanese animator Hayao Miyazaki (Howl's Moving Castle), or Neil Gaiman collaborating with Charles de Lint. Half World is vivid, visceral, unforgettable, a combination of prose and images that will haunt you.
Heaven by Angela Johnson
At fourteen, Marley knows she has Momma's hands and Pops's love for ice cream, that her brother doesn't get on her nerves too much, and that Uncle Jack is a big mystery. But Marley doesn't know all she thinks she does, because she doesn't know the truth. And when the truth comes down with the rain one stormy summer afternoon, it changes everything. It turns Momma and Pops into liars. It makes her brother a stranger and Uncle Jack an even bigger mystery.
All of a sudden, Marley doesn't know who she is anymore and can only turn to the family she no longer trusts to find out.
Truth often brings change. Sometimes that change is for the good. Sometimes it isn't. Coretta Scott King award-winning author Angela Johnson writes a poignant novel of deception and self-discovery—about finding the truth and knowing what to do when truth is at hand.
Heroes by Robert Cormier
Francis lost most of his face when he fell on a grenade in France. He received the Silver Star for bravery, but was it really an act of heroism? Now, having survived, he is looking for a man he once admired and respected, a man adored by many people, a man who also received a Silver Star for bravery. A man who destroyed Francis's life.
Arden has a plane ticket to Sardinia to say goodbye to her family's beloved vacation home after her father's sudden death and her mother's deployment to Iraq as an army nurse. Lonely for her father and petrified for her mother's safety, Arden dreads her trip to the house in Sardinia—the only place that has truly felt like home to her. So when she meets a group of fun, carefree, and careless friends on their summer break, she decides to put off her trip and join them to sample the sights and culinary delights of Europe. Soon they are climbing the Eiffel Tower, taking in the French countryside on a train chugging toward the Alps, and gazing at Michelangelo's David in Florence, all the while eating gelato and sipping cappuccino. Arden tries to forget about the danger her mom faces every day, to pretend she's just like the rest of the girls, flirting with cute European guys and worried only about where to party next.
But the house in Sardinia beckons and she has to make a choice. Is Arden ready to jump off the high dive?
Hunger by Jackie Morse Kessler
"Thou art the Black Rider. Go thee out unto the world."
Lisabeth Lewis has a black steed, a set of scales, and a new job: she's been appointed Famine. How will an anorexic seventeen-year-old girl from the suburbs fare as one of the Four Horsemen of the Apocalypse?
Traveling the world on her steed gives Lisa freedom from her troubles at home—her constant battle with hunger, and her struggle to hide it from the people who care about her. But being Famine forces her to go places where hunger is a painful part of everyday life, and to face the horrifying effects of her phenomenal power. Can Lisa find a way to harness that power—and the courage to fight her own inner demons?
A wildly original approach to the issue of eating disorders, Hunger is about the struggle to find balance in a world of extremes, and uses fantastic tropes to explore a difficult topic that touches the lives of many teens.
I Kill Giants tells the story of Barbara Thorson, an acerbic fifth-grader so consumed with fantasy that she doesn't just tell people that she kills giants with an ancient Norse warhammer—she starts to believe it herself. The reasons for Barbara's troubled behavior are revealed through the course of the book, as she learns to reconcile her fantasy life with the real world.
Two sisters. Two lives. One future.
Sohane loves no one more than her beautiful, carefree younger sister, Djelila. And she hates no one as much. They used to share everything. But now, Djelila is spending more time with her friends, partying, and hanging out with boys, while Sohane is becoming more religious.
When Sohane starts wearing a head scarf, her school threatens to expel her. Meanwhile, Djelila is harassed by neighborhood bullies for not being Muslim enough. Sohane can't help thinking that Djelila deserves what she gets. But she never could have imagined just how far things would go…
In the blink of an eye everything changes. Seventeen ­year-old Mia has no memory of the accident; she can only recall what happened afterwards, watching her own damaged body being taken from the wreck. Little by little she struggles to put together the pieces—to figure out what she has lost, what she has left, and the very difficult choice she must make. Heartwrenchingly beautiful, this will change the way you look at life, love, and family.
Seventeen-year-old Sahar has been in love with her best friend, Nasrin, since they were six. They've shared stolen kisses and romantic promises. But Iran is a dangerous place for two girls in love—Sahar and Nasrin could be beaten, imprisoned, even executed. So they carry on in secret until Nasrin's parents suddenly announce that they've arranged for her marriage. Then Sahar discovers what seems like the perfect solution: homosexuality may be a crime, but to be a man trapped in a woman's body is seen as nature's mistake, and sex reassignment is legal and accessible. Sahar will never be able to love Nasrin in the body she wants to be loved in without risking their lives, but is saving their love worth sacrificing her true self?
Seventeen-year-old Jaya Mehta detests wealth, secrets, and privilege, though he has them all. His family is Indian, originally from Gujarat. Rasa Santos, like many in Hawaii, is of mixed ethnicity. All she has are siblings, three of them, plus a mother who controls men like a black widow spider and leaves her children whenever she wants to. Neither Jaya nor Rasa have ever known real love or close family—not until their chance meeting one sunny day on a mountain in Hau'ula.
The unlikely love that blooms between them must survive the stranglehold their respective pasts have on them. Each of their present identities has been shaped by years of extreme family struggles. By the time they cross paths, Jaya is a transgender outsider with depressive tendencies and the stunningly beautiful Rasa thinks sex is her only power until a violent pimp takes over her life. Will their love transcend and pull them forward, or will they remain stuck and separate in the chaos of their pasts?
Jumped by Rita Williams-Garcia
Trina: "Hey," I say, though I don't really know them. It's okay if they don't speak. I know how it is. They can't all be Trina.
Dominique: Some stupid little flit cuts right between us and is like, "Hey." I slam my fist into my other hand because she's as good as jumped.
Leticia: Girl fights are ugly. Girl fights are personal. And who's to say I wasn't seeing it from the wrong angle?
Keturah, renowned for her storytelling, follows a legendary hart deep into the forest, where she becomes hopelessly lost. Her strength diminishes until, finally, she realizes that death is near—and learns then that death is a young lord, melancholy and stern. She is able to charm Lord Death with a story and gain a reprieve, but he grants her only a day, and within that day she must find true love. A mesmerizing love story, interweaving elements of classic fantasy and high romance.
Senior year is flying by, the prom is approaching, and Dana, her best friend, Avra, and Avra's boyfriend, Emil, are about to encounter the pains and pleasures of that intricate beehive called adult life. While Dana plans on college, Avra plots escape once school is over—and plans to take Emil along for the ride. What does Emil want? He's not saying. Dana studies bees for a biology project, fascinated by their habits and their mythological imagery—but in real life, emotions can sting, and while two's company, these three may just become a crowd. As Dana reminds us, in every hive there is only one queen bee.
With remarkably textured language and a distinctive heroine, Kissing the Bee is a novel of rare depth and stark honesty that will draw readers in from the very first page.
After a marijuana-addled brawl with a rival gang, 16-year-old Azael wakes up to find himself surrounded by a familiar set of concrete walls and a locked door. Juvie again, he thinks. But he can't really remember what happened or how he got picked up. He knows his MS13 boys faced off with some punks from Crazy Crew. There were bats, bricks, chains. A knife. But he can't remember anything between that moment and when he woke behind bars.
Azael knows prison, and something isn't right about this lockup. No phone call. No lawyer. No news about his brother or his homies. The only thing they make him do is watch some white girl in some cell. Watch her and try to remember.
Lexi Allen would love to forget the brawl, would love for it to disappear back into the Xanax fog it came from. And her mother and her lawyer hope she chooses not to remember too much about the brawl—at least when it's time to testify.
Lexi knows there's more at stake in her trial than her life alone, though. She's connected to him, and he needs the truth. The knife cut, but somehow it also connected.
Jeeta dreads the Indian tradition of arranged marriages that her two older sisters are currently going through and wonders if she will be able to break away from her family's expectations when her time comes, in a coming-of-age story set in contemporary Mumbai, India.
Opposing slavery in Cuba in the nineteenth century was dangerous. The most daring abolitionists were poets who veiled their work in metaphor. Of these, the boldest was Gertrudis Gómez de Avellaneda, nicknamed Tula. In passionate, accessible verses of her own, Engle evokes the voice of this book-loving feminist and abolitionist who bravely resisted an arranged marriage at the age of fourteen, and was ultimately courageous enough to fight against injustice. Historical notes, excerpts, and source notes round out this exceptional tribute.
What do you do if you're in trouble?
When Michelle runs away from her drug-addicted mother, she has just enough money to make it to New York City, where she hopes to move in with a friend. But once she arrives at the bustling Port Authority, she is confronted with the terrifying truth: She is alone and out of options.
Then she meets Devon, a good-looking, well-dressed guy who emerges from the crowd armed with a kind smile, a place for her to stay, and eyes that seem to understand exactly how she feels. But Devon is not who he seems to be, and soon Michelle finds herself engulfed in the world of child prostitution, where he becomes her "Daddy" and she is his "Little Peach." It is a world of impossible choices, where the line between love and abuse, captor and savior, is blurred beyond recognition.
Once upon a time, I was a little girl who disappeared.
Once upon a time, my name was not Alice.
Once upon a time, I didn't know how lucky I was.
When Alice was ten, Ray took her away from her family, her friends—her life. She learned to give up all power, to endure all pain. She waited for the nightmare to be over.
Now Alice is fifteen and Ray still has her, but he speaks more and more of her death. He does not know it is what she longs for. She does not know he has something more terrifying than death in mind for her.
This is Alice's story. It is one you have never heard, and one you will never, ever forget.
March: Book One by John Lewis, Andrew Aydin, Nate Powell
Congressman John Lewis (GA-5) is an American icon, one of the key figures of the civil rights movement. His commitment to justice and nonviolence has taken him from an Alabama sharecropper's farm to the halls of Congress, from a segregated schoolroom to the 1963 March on Washington, and from receiving beatings from state troopers to receiving the Medal of Freedom from the first African-American president.
Maresi by Maria Turtschaninoff
Only women and girls are allowed in the Red Abbey, a haven from abuse and poverty. Maresi, a thirteen-year-old novice who fled famine and loss four years prior, is happy in the abbey, safe under the protection of the Mother, contentedly doing her chores and stealing time in the vast library of the House of Knowledge. But then Jai, a girl with a dark past, disrupts Maresi's idyllic existence.
Jai has escaped her home after watching her father and brothers bury her beloved sister alive in an honor killing. And when the dangers of the outside world follow Jai into the sacred space of the abbey, Maresi can no longer hide behind her books and routines—she must act.
Nora's world you don't have to put up with nightmares. Nora goeswith her mother to TFC—a Therapeutic Forgetting Clinic. There, she can describe her horrible memory and take the pill that will erase it. But at TFC, a chance encounter with a mysterious guy changes Nora's life. She doesn't take the pill. And when Nora learns the memory her mother has chosen to forget, she realizes that someone needs to remember. With newfound friends Micah and Winter, Nora makes a comic book of their memories called Memento. It's an instant hit, but it sets off a dangerous chain of events. Will Nora, Micah, and Winter be forced to take the Big Pill that will erase their memories forever?
Muchaco by LouAnne Johnson
Eddie Corazon is angry. He's also very smart. But he's working pretty hard at being a juvenile delinquent. He blows off school, even though he's a secret reader. He hangs with his cousins, who will always back him up—when they aren't in jail.
Then along comes Lupe, who makes his blood race. She sees something in Eddie he doesn't even see in himself. A heart, and a mind, and something more: a poet. But in Eddie's world, it's a thin line between tragedy and glory. And what goes down is entirely in Eddie's hands.
Gripping, thought-provoking, and hopeful, Muchacho is a rare and inspiring story about one teen's determination to fight his circumstances and shape his own destiny.
Nothing ever happens on the Otter Lake reservation. But when 16-year-old Tiffany discovers her father is renting out her room, she's deeply upset. Sure, their guest is polite and keeps to himself, but he's also a little creepy. Little do Tiffany, her father, or even her astute Granny Ruth suspect the truth. The mysterious Pierre L'Errant is actually a vampire, returning to his tribal home after centuries spent in Europe. But Tiffany has other things on her mind: her new boyfriend is acting weird, disputes with her father are escalating, and her estranged mother is starting a new life with somebody else. Fed up and heartsick, Tiffany threatens drastic measures and flees into the bush. There, in the midnight woods, a chilling encounter with L'Errant changes everything…for both of them.
When fifteen-year-old Emily Dickinson meets a mysterious, handsome young man who doesn't seem to know who she or her family is and playfully refuses to divulge his name, she's intrigued. She enjoys her secret flirtation with "Mr. Nobody"—until he turns up dead in her family's pond. She's stricken with guilt and is determined to discover who this enigmatic stranger was before he's buried in an anonymous grave, an investigation that takes her deep into town secrets, blossoming romance, and deadly danger. A celebration of Emily Dickinson's intellect and spunk, this exquisitely written and meticulously researched page-turner will excite fans of mystery, romance, and poetry alike.
Whether looking back to a troubled past or welcoming a hopeful future, the powerful voices of Indigenous women across North America resound in this book. In the same style as the best-selling Dreaming in Indian, #NotYourPrincess presents an eclectic collection of poems, essays, interviews, and art that combine to express the experience of being a Native woman. Stories of abuse, humiliation, and stereotyping are countered by the voices of passionate women making themselves heard and demanding change. Sometimes angry, often reflective, but always strong, the women in this book will give teen readers insight into the lives of women who, for so long, have been virtually invisible.
On the night of October 6, 1998, a gay twenty-one-year-old college student named Matthew Shepard was lured from a Wyoming bar by two young men, savagely beaten, tied to a remote fence, and left to die. Gay Awareness Week was beginning at the University of Wyoming, and the keynote speaker was Lesléa Newman, discussing her book Heather Has Two Mommies. Shaken, the author addressed the large audience that gathered, but she remained haunted by Matthew's murder. October Mourning, a novel in verse, is her deeply felt response to the events of that tragic day. Using her poetic imagination, the author creates fictitious monologues from various points of view, including the fence Matthew was tied to, the stars that watched over him, the deer that kept him company, and Matthew himself. More than a decade later, this stunning cycle of sixty-eight poems serves as an illumination for readers too young to remember, and as a powerful, enduring tribute to Matthew Shepard's life.
Listen in as ten YA authors—some familiar, some new—use their own brand of humor to share their stories about growing up between cultures. Henry Choi Lee discovers that pretending to be a tai chi master or a sought-after wiz at math wins him friends for a while—until it comically backfires. A biracial girl is amused when her dad clears seats for his family on a crowded subway in under a minute flat, simply by sitting quietly in between two uptight white women. Edited by acclaimed author and speaker Mitali Perkins, this collection of fiction and nonfiction uses a mix of styles as diverse as their authors, from laugh-out-loud funny to wry, ironic, or poignant, in prose, poetry, and comic form.
Tamika Sykes, AKA Mik, is hearing impaired and way too smart for her West Bronx high school. She copes by reading lips and selling homework answers, and looks forward to the time each day when she can be alone in her room drawing. She's a tough girl who mostly keeps to herself and can shut anyone out with the click of her hearing aid. But then she meets Fatima, a teenage refugee who sells newspapers, and Jimmi, a homeless vet who is shunned by the rest of the community, and her life takes an unexpected turn.
The Outsiders by SE Hinton
Ponyboy can count on his brothers. And on his friends. But not on much else besides trouble with the Socs, a vicious gang of rich kids whose idea of a goo d time is beating up on "greasers" like Ponyboy. At least he knows what to expect—until the night someone takes things too far.
Pasadena by Sherri L. Smith
Bad things happen everywhere. Even in the land of sun and roses.
When Jude's best friend is found dead in a swimming pool, her family calls it an accident. Her friends call it suicide. But Jude calls it what it is: murder. And someone has to pay. Now everyone is a suspect—family and friends alike. And Jude is digging up the past like bones from a shallow grave. Anything to get closer to the truth. But that's the thing about secrets. Once they start turning up, nothing is sacred. And Jude's got a few skeletons of her own.
When high school sophomores John and Lorraine made a prank phone call to an elderly stranger named Angelo Pignati, what starts as a practical joke quickly turns into a friendship that changes all of their lives forever. But when their friendship ends in tragedy, the only way for John and Lorraine to find peace is to write down their friend's story—the true story of the Pigman.
Pink by Lili Wilkinson
Ava is tired of her ultracool attitude, ultraradical politics, and ultrablack clothing. She's ready to try something new—she's even ready to be someone new. Someone who fits in, someone with a gorgeous boyfriend, someone who wears pink.
But Ava soon finds that changing herself is more complicated than changing her wardrobe. Even getting involved in the school musical raises issues she never imagined. As she faces surprising choices and unforeseen consequences, Ava wonders if she will ever figure out who she really wants to be.
Cruelties come not just from wicked stepmothers, but also from ourselves. There are expectations, pressures, judgment, and criticism. Self-doubt and self-confidence. But there are also friends, and sisters, and a whole hell of a lot of power there for the taking. In fifty poems, Christine Heppermann confronts society head on. Using fairy tale characters and tropes, Poisoned Apples explores how girls are taught to think about themselves, their bodies, and their friends. The poems range from contemporary retellings to first-person accounts set within the original tales, and from deadly funny to deadly serious. Complemented throughout with black-and-white photographs from up-and-coming artists, this is a stunning and sophisticated book to be treasured, shared, and paged through again and again.
Jason Carrillo is a jock with a steady girlfriend, but he can't stop dreaming about sex…with other guys.
Kyle Meeks doesn't look gay, but he is. And he hopes he never has to tell anyone — —especially his parents.
Nelson Glassman is "out" to the entire world, but he can't tell the boy he loves that he wants to be more than just friends.
Three teenage boys, coming of age and out of the closet. In a revealing debut novel that percolates with passion and wit, Alex Sanchez follows these very different high-school seniors as their struggles with sexuality and intolerance draw them into a triangle of love, betrayal, and ultimately, friendship.
This striking work of narrative nonfiction tells the true story of six-year-old Sachiko Yasui's survival of the Nagasaki atomic bomb on August 9, 1945, and the heartbreaking and lifelong aftermath. Having conducted extensive interviews with Sachiko Yasui, Caren Stelson chronicles Sachiko s trauma and loss as well as her long journey to find peace. This book offers readers a remarkable new perspective on the final moments of World War II and their aftermath.
For as long as she can remember, sixteen-year-old Alex Kirtridge has known two things:
1. She has always been Little Kirtridge, a stellar baseball player, just like her father.
2. She's adopted.
These facts have always been part of Alex's life. Despite some teasing, being a biracial girl in a white family didn't make much of a difference as long as she was a star on the diamond where her father her baseball coach and a former pro player counted on her. But now, things are changing: she meets Reggie, the first black guy who's wanted to get to know her; she discovers the letters from her biological father that her adoptive parents have kept from her; and her body starts to grow into a woman's, affecting her game.
Alex begins to question who she really is. She's always dreamed of playing pro baseball just like her father, but can she really do it? Does she truly fit in with her white family? Who were her biological parents? What does it mean to be black? If she's going to find answers, Alex has to come to terms with her adoption, her race, and the dreams she thought would always guide her.
When MVP Kevin Boland gets the news that he has mono and won't be seeing a baseball field for a while, he suddenly finds himself scrawling a poem down the middle of a page in his journal. To get some help, he cops a poetry book from his dad's den—and before Kevin knows it, he's writing in verse about stuff like, Will his jock friends give up on him? What's the deal with girlfriends? Surprisingly enough, after his health improves, he keeps on writing, about the smart-talking Latina girl who thinks poets are cool, and even about his mother, whose death is a still-tender loss. Written in free verse with examples of several poetic forms slipped into the mix, including a sonnet, haiku, pastoral, and even a pantoum, this funny, poignant story by a master of dialogue is an English teacher's dream—sure to hook poetry lovers, baseball fanatics, mono recoverers, and everyone in between.
When Ali first meets Amirah, he notices everything about her—her hijab, her long eyelashes and her red trainers—in the time it takes to have one look, before lowering his gaze. And, although Ali is still coming to terms with the loss of his mother and exploring his identity as a Muslim, and although Amirah has sworn never to get married, they can't stop thinking about each other. Can Ali and Amirah ever have a halal "happily ever after"?
When Travis returns home from a stint in Afghanistan, his parents are splitting up, his brother's stolen his girlfriend and his car, and he's haunted by nightmares of his best friend's death. It's not until Travis runs into Harper, a girl he's had a rocky relationship with since middle school, that life actually starts looking up. And as he and Harper see more of each other, he begins to pick his way through the minefield of family problems and post-traumatic stress to the possibility of a life that might resemble normal again. Travis's dry sense of humor, and incredible sense of honor, make him an irresistible and eminently lovable hero.
Speak by Laurie Halse Anderson
"Speak up for yourself—we want to know what you have to say." From the first moment of her freshman year at Merryweather High, Melinda knows this is a big fat lie, part of the nonsense of high school. She is friendless, outcast, because she busted an end-of-summer party by calling the cops, so now nobody will talk to her, let alone listen to her. As time passes, she becomes increasingly isolated and practically stops talking altogether. Only her art class offers any solace, and it is through her work on an art project that she is finally able to face what really happened at that terrible party: she was raped by an upperclassman, a guy who still attends Merryweather and is still a threat to her. Her healing process has just begun when she has another violent encounter with him. But this time Melinda fights back, refuses to be silent, and thereby achieves a measure of vindication. In Laurie Halse Anderson's powerful novel, an utterly believable heroine with a bitterly ironic voice delivers a blow to the hypocritical world of high school. She speaks for many a disenfranchised teenager while demonstrating the importance of speaking up for oneself.
At age four, Young Ju moves with her parents from Korea to Southern California. She has always imagined America would be like heaven: easy, blissful, and full of riches. But when her family arrives, she finds it to be the opposite. With a stubborn language barrier and cultural dissimilarities, not only is it impossible to make friends, but even her family's internal bonds are wavering. Her parents' finances are strained, yet her father's stomach is full of booze.
As Young Ju's once solid and reliable family starts tearing apart, her younger brother begins to gain more freedom and respect simply because of his gender. Young Ju begins to lose all hope in the dream she once held—the heaven she longs for. Even as she begins to finally fit in, a cataclysmic family event will change her idea of heaven forever. But it also helps her to recognize the strength she holds, and envision the future she desires, and deserves.
I was thirteen when my dad caught me with Tommy Webber in the back of Tommy's Buick, parked next to the old Chart House down in Montara at eleven o'clock on a Tuesday night. Tommy was seventeen and the supposed friend of my brother, Darren.
I didn't love him.
I'm not sure I even liked him.
In a moment, Deanna Lambert's teenage life is changed forever. Struggling to overcome the lasting repercussions and the stifling role of "school slut," Deanna longs to escape a life defined by her past. With subtle grace, complicated wisdom, and striking emotion, Story of a Girl reminds us of our human capacity for resilience, epiphany, and redemption.
Your first love is totally wrong for you.
Do you follow your heart?
Or do you run away?
Junice
What am I doing? He'll take one quick look
And wish he was anywhere else but here
I'm already ashamed of what I think
He will think of me, of the life I lead
Damien
Yes, she is the fruit that will
Sustain me and yes, she brings
A rain that I know can chill
But it is a rain so sweet and sings
A song my soul insists
That I follow, if I would exist
As more than I have ever, ever been
If my mother calls it evil, then I embrace the sin
Shawn McDaniel's life is not what it may seem to anyone looking at him. He is glued to his wheelchair, unable to voluntarily move a muscle—he can't even move his eyes. For all Shawn's father knows, his son may be suffering. Shawn may want a release. And as long as he is unable to communicate his true feelings to his father, Shawn's life is in danger.
To the world, Shawn's senses seem dead. Within these pages, however, we meet a side of him that no one else has seen—a spirit that is rich beyond imagining, breathing life.
Fourteen-year-old Louis Bowman lives in a boxing ring—a housing project circa 1968—and is fighting "just to get to the end of the round." Sharing the ring is his mother, Jeanette Stamps, a ferociously stubborn woman battling for her own dreams to be realized; his stepfather, Ben Stamps, the would-be savior, who becomes the sparring partner to them both; and the enigmatic Ray Anthony Robinson, the neighborhood "hoodlum" in purple polyester pants, who sets young Louis's heart spinning with the first stirrings of sexual longing.
It's junior prom night. Andrea is grounded for getting her older brother to buy booze for her, Paul is having panic attacks, Roemi has been stood up by his Internet date, and Candace is busy tagging a building (before she gets collared by a particularly tenacious cop). By happenstance, the four near-strangers end up together, getting into more trouble, arguing and ultimately helping each other out over the course of eight madcap hours.
Michaela DePrince was known as girl Number 27 at the orphanage, where she was abandoned at a young age and tormented as a "devil child" for a skin condition that makes her skin appear spotted. But it was at the orphanage that Michaela would find a picture of a beautiful ballerina en pointe that would help change the course of her life.
At the age of four, Michaela was adopted by an American family, who encouraged her love of dancing and enrolled her in classes. She went on to study at the Jacqueline Kennedy Onassis School at the American Ballet Theatre and is now the youngest principal dancer with the Dance Theatre of Harlem. She has appeared in the ballet documentary First Position, as well as on Dancing with the Stars, Good Morning America, and Nightline.
In this engaging, moving, and unforgettable memoir, Michaela shares her dramatic journey from an orphan in West Africa to becoming one of ballet's most exciting rising stars.
Andy Jackson was driving the car that crashed one night after a game, killing Robert Washington, his best friend and the captain of the Hazelwood High Tigers. It was late, and they'd been drinking, and now, months later, Andy can't stop blaming himself. As he turns away from family, friends, and even his girlfriend, he finds he's losing the most precious thing of all—his ability to face the future.
Tomboy by Liz Prince
Growing up, Liz Prince wasn't a girly girl, dressing in pink tutus or playing Pretty Pretty Princess like the other girls in her neighborhood. But she wasn't exactly one of the guys either, as she quickly learned when her Little League baseball coach exiled her to the outfield instead of letting her take the pitcher's mound. Liz was somewhere in the middle, and Tomboy is the story of her struggle to find the place where she belonged.
Tomboy is a graphic novel about refusing gender boundaries, yet unwittingly embracing gender stereotypes at the same time, and realizing later in life that you can be just as much of a girl in jeans and a T-shirt as you can in a pink tutu. Tomboy explores Liz's ever-evolving struggles and wishes regarding what it means to be a girl.
American attitudes toward immigrants are paradoxical. On the one hand, we see our country as a haven for the poor and oppressed; anyone, no matter his or her background, can find freedom here and achieve the "American Dream." On the other hand, depending on prevailing economic conditions, fluctuating feelings about race and ethnicity, and fear of foreign political and labor agitation, we set boundaries and restrictions on who may come to this country and whether they may stay as citizens. This book explores the way government policy and popular responses to immigrant groups evolved throughout U.S. history, particularly between 1800 and 1965. The book concludes with a summary of events up to contemporary times, as immigration again becomes a hot-button issue.
Elijah Thomas knows one thing better than anyone around him: basketball. But when a sinister street gang, Blood Street Nation, wants him and his team members to wear the Nation's colors in the next big tournament, Elijah's love of the game is soon thrown into jeopardy.
The boys gather their courage and take a stand against the gang, but at a terrible cost. Now Elijah must struggle to balance hope and fear, revenge and forgiveness, to save his neighborhood. For help, he turns to the most unlikely of friends: Banks, a gruff ex-military man, and his beautiful and ambitious daughter. Together, the three work on a plan to destroy Blood Street and rebuild the community they all call home.
Journey through the woods in this sinister, compellingly spooky collection that features four brand-new stories and one phenomenally popular tale in print for the first time. These are fairy tales gone seriously wrong, where you can travel to "Our Neighbor's House"—though coming back might be a problem. Or find yourself a young bride in a house that holds a terrible secret in "A Lady's Hands Are Cold." You might try to figure out what is haunting "My Friend Janna," or discover that your brother's fiancée may not be what she seems in "The Nesting Place." And of course you must revisit the horror of "His Face All Red," the breakout webcomic hit that has been gorgeously translated to the printed page.
Tina M., sophomore, is a wry observer of the cliques and mores of Yarborough Academy, and of the foibles of her Southern California intellectual Indian family. She's on a first-name basis with Jean-Paul Sartre, the result of an English honors class assignment to keep an "existential diary."
Mike Welles had everything under control. But that was before. Now things are rough at home, and they're getting confusing at school. He's losing his sense of direction, and he feels like he's a mess. Then there's a voice in his head. A friend, who's trying to help him get control again. More than that—the voice can guide him to become faster and stronger than he was before, to rid his life of everything that's holding him back. To figure out who he is again. If only Mike will listen.
Everyone knows Alice slept with two guys at one party. When Healy High star quarterback, Brandon Fitzsimmons, dies in a car crash, it was because he was sexting with Alice. Ask anybody.
Rumor has it Alice Franklin is a slut. It's written all over the "slut stall" in the girls' bathroom: "Alice had sex in exchange for math test answers" and "Alice got an abortion last semester." After Brandon dies, the rumors start to spiral out of control. In this remarkable debut novel, four Healy High students tell all they "know" about Alice—and in doing so reveal their own secrets and motivations, painting a raw look at the realities of teen life. But in this novel from Jennifer Mathieu, exactly what is the truth about Alice? In the end there's only one person to ask: Alice herself.
Based on true events—and narrated by a Greek Chorus of the generation of gay men lost to AIDS—Two Boys Kissing follows Harry and Craig, two seventeen-year-olds who are about to take part in a 32-hour marathon of kissing to set a new Guinness World Record. While the two increasingly dehydrated and sleep-deprived boys are locking lips, they become a focal point in the lives of other teens dealing with universal questions of love, identity, and belonging.
When Lupita discovers Mami has been diagnosed with cancer, she is terrified by the possibility of losing her mother, the anchor of their close-knit Mexican American family.
In the midst of juggling high school classes, finding her voice as an actress, and dealing with friends who don't always understand, Lupita desperately wants to support her mother by doing anything she can to help. While Papi is preoccupied with caring for Mami, Lupita takes charge of her seven younger siblings. Struggling in her new roles and overwhelmed by change, Lupita escapes the chaos of home by writing in the shade of a mesquite tree, seeking refuge in the healing power of words.
Anna remembers a time before boys, when she was little and everything made sense. When she and her mom were a family, just the two of them against the world. But now her mom is gone most of the time, chasing the next marriage, brining home the next stepfather. Anna is left on her own—until she discovers that she can make boys her family. From Desmond to Joey, Todd to Sam, Anna learns that if you give boys what they want, you can get what you need. But the price is high—the other kids make fun of her; the girls call her a slut. Anna's new friend, Toy, seems to have found a way around the loneliness, but Toy has her own secrets that even Anna can't know.
Then comes Sam. When Anna actually meets a boy who is more than just useful, whose family eats dinner together, laughs, and tells stories, the truth about love becomes clear. And she finally learns how it feels to have something to lose—and something to offer.
Wake by Lisa McMann
For seventeen-year-old Janie, getting sucked into other people's dreams is getting old. Especially the falling dreams, the naked-but-nobody-notices dreams, and the sex-crazed dreams. Janie's seen enough fantasy booty to last her a lifetime.
She can't tell anybody about what she does—they'd never believe her, or worse, they'd think she's a freak. So Janie lives on the fringe, cursed with an ability she doesn't want and can't control.
Then she falls into a gruesome nightmare, one that chills her to the bone. For the first time, Janie is more than a witness to someone else's twisted psyche. She is a participant…
Marin hasn't spoken to anyone from her old life since the day she left everything behind. No one knows the truth about those final weeks. Not even her best friend Mabel. But even thousands of miles away from the California coast, at college in New York, Marin still feels the pull of the life and tragedy she's tried to outrun. Now, months later, alone in an emptied dorm for winter break, Marin waits. Mabel is coming to visit and Marin will be forced to face everything that's been left unsaid and finally confront the loneliness that has made a home in her heart.
Weetzie Bat by Francesca Lia Block
Lanky lizards and rubber chickens, slinkster dogs and Lanka girls—Weetzie Bat knows them all in the glitzy never-never land of L.A. With her blonde flat-top and trendy clothes, Weetzie Bat cruises from high school to neon clubs, looking for her Secret Agent Lover Man. When she meets dark-haired Dirk and his red Pontiac, their search for love is a funky, off-beat fable. And when three wishes come true, their adventures create a modern fairy tale.
When Nina Faye was fourteen, her mother told her there was no such thing as unconditional love. Nina believed her. Now she'll do anything for the boy she loves, to prove she's worthy of him. But when he breaks up with her, Nina is lost. What is she if not a girlfriend? What is she made of? Broken-hearted, Nina tries to figure out what the conditions of love are.
In the remarkable, bizarre, and heart-wrenching summer before Cullen Witter's senior year of high school, he is forced to examine everything he thinks he understands about his small and painfully dull Arkansas town. His cousin overdoses; his town becomes absurdly obsessed with the alleged reappearance of an extinct woodpecker; and most troubling of all, his sensitive, gifted fifteen-year-old brother, Gabriel, suddenly and inexplicably disappears.
Meanwhile, the crisis of faith spawned by a young missionary's disillusion in Africa prompts a frantic search for meaning that has far-reaching consequences. As distant as the two stories initially seem, they are woven together through masterful plotting and merge in a surprising and harrowing climax.
This lyrical biography explores the life and art of Yoko Ono, from her childhood haiku to her avant-garde visual art and experimental music. An outcast throughout most of her life, and misunderstood by every group she was supposed to belong to, Yoko always followed her own unique vision to create art that was ahead of its time and would later be celebrated. Her focus remained on being an artist, even when the rest of world saw her only as the wife of John Lennon. Yoko Ono's moving story will inspire any young adult who has ever felt like an outsider, or who is developing or questioning ideas about being an artist, to follow their dreams and find beauty in all that surrounds them.