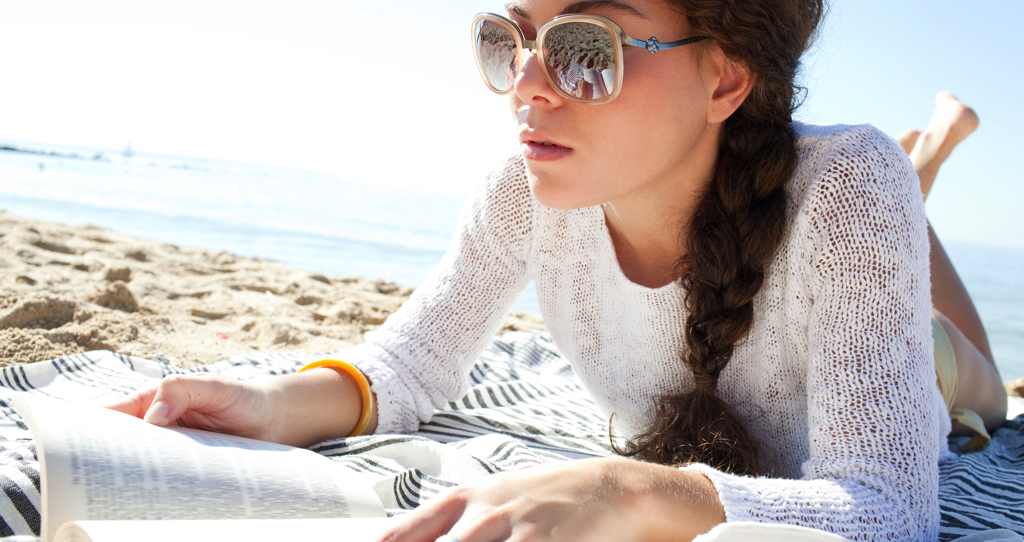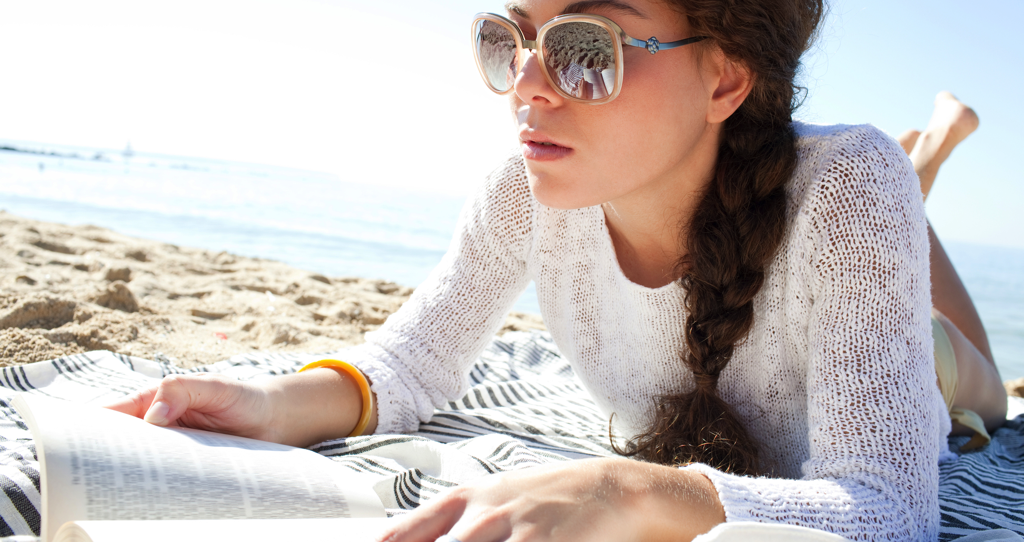 Lists
Short Story Cycle Favorites and Recommendations
This content contains affiliate links. When you buy through these links, we may earn an affiliate commission.
A short story cycle can go by many names, but whether you call them story sequences, composite novels, or something else entirely, they are one of my favorite literary forms. While there is some seriously hot debate about the official definition of the term (behold the power of literary nerds!), for the purposes of a list of my favorite short story cycles, we're going to use a pretty simple definition: It is a book of short stories in which the stories are interlinked.
The difference between the collection of short stories in a short story cycle and the chapters in a novel is that each of the short stories in a short story cycle can stand on its own, while the same cannot be said of the chapters in a novel. Each piece in a short story cycle has a beginning, a middle, and an end, but when the stories are read within a collection the reader learns about a larger world, gets more depth into the characters, etc.
Some of the most popular short story cycles revolve around one particular character, such as Pulitzer-Prize Winning Olive Kitteridge by Elizabeth Strout, but they can actually be organized around a particular geographic area, a type of storytelling, a ground of protagonists—anything, really.
Though this list is hardly exhaustive of all the many, many short story cycles out there worthy of mention, it does include a few of my favorites.
This is as good an introduction as any to short story cycles, in part because the narratives are presented sequentially and the connection is clear early on. Though the five stories take place between 1960 and 1999, they all have their roots in the '60s and each involves Vietnam. As is true of much of King's work, there is some suspense and there are some scares here, but the book is more likely to tug on your heartstrings than send you to check under the bed.
Critics, readers young and old, and teachers love this unique short story cycle. Taught to students as young as grade-schoolers, yet still relevant and worth studying at university levels, this series of vignettes tell the story of a young Latina growing up in Chicago.
The use of the short story cycle is particularly helpful in this collection by Louise Erdrich. The stories follow the same family year after year as their troubles seem to do nothing but multiply. Only by getting the many different perspectives could a reader truly understand the cause and effect of several lifetimes of challenges.
It's hard to imagine the collection of stories in The Things They Carried not being powerful in the hands of O'Brien, but when they are divvied up among such a memorable group of characters and each told in watertight narratives, the experience is much more personal than it would be if the stories were more scattered.
Originally published as separate chapters in "The New Yorker," these stories were combined and published under the name Annie John in 1985. The stories together detail a girl growing up on a Caribbean Island, Antigua, and though diverse subjects are covered—including lesbianism, racism, and poverty—each story shares the narrator: Annie John.
The story of one family is told through alternating chapters written from the point of view of four Garcia sisters. The interesting choice to tell this story in reverse chronological order, starting in adulthood and moving backward toward childhood, gives the reader the opportunity to ground themselves initially in the sister's lives in the United States, and then takes them back to the days of their time on the island and their serious love for it.
Each story in The Last of the Menu Girls focuses on Rocio Esquibel, a girl when the stories begin who grows into a woman throughout the stories. This tale of small town New Mexico showcases a wide range of unique and beautifully depicted people, but it is most beloved for the poetry of the language.
Sometimes considered to be Munro's only novel, the truth is that Lives of Girls and Women is in fact a series of related short stories. Seven episode all revolve around Del as she describes coming of age, her thoughts on death, friendship, sex, and much more. Set in chronological order, the collection uses a different style for its short epilogue. This is not only a great choice for someone who wants to gain entry into the short story cycle, but for those who want a painfully realistic story of the pains of adolescence.
Updike once said that of all the dozens and dozens of novels, books of essays, poetry, etc. he wrote, if he had to give someone one book of his, he would choose Olinger Stories. Originally published as individual stories in "The New Yorker," they have been brought together into 11 semi-autobiographical tales. Following a character from the age of ten through his adulthood in a small Pennsylvania town, there is more than a little drawn from, as Updike calls it, his "autobiographical well."
In the book that came before his Pulitzer-Prize Winning The Known World, Edward P. Jones brought together this collection of connected short stories that revolve around working class African Americans in 20th Century Washington, D.C. Often compared to Joyce's Dubliners, many stories in this collection have common themes but there is one thing that binds them all: The city in which the action happens.
A set of characters are followed throughout these short stories and each story is connected by the fate of a particular landowner. The stories take the reader through cities and villages throughout Pakistan. Mueenduddin takes on the issues of culture, power, class, and examines his characters through these lenses. Sometimes funny, sometimes tragic, this is a volume of ambitious work that hits its mark.
Alvar manages to create nine incredible stories, each showcasing a different aspect of what she refers to as the Filipino diaspora. From exile to emigrant, from families of wanderers moving to the Middle East, to those settling in the United States, there is a story here to appeal to just about anyone. A great choice for anyone searching for meaning in the place they call home.
Spend some time in Blackwell, Massachusetts, and discover the breathtaking changes this small town goes through in the 300+ years Hoffman's stories cover. Where one story leaves off, another picks up, and Hoffman does an exceptional job intertwining the characters' lives in a way that shows the reader how our actions affect the fates of ourselves and others. Each story involves the mysterious garden where nothing but red plants can grow, and where the truth always seems to be found.
I read Schappell's brilliant Blueprints for Building Better Girls years ago and the moment I finished all I could do was wish that I was independently wealthy and could afford to buy 1,000 copies of it and just hand them out to random passersby on the streets. The short stories in this collection all center around women and the relationship we have with each, whether lovers, spouse, children, or parents. There was a particular eight-page section of this short story cycle that I was forced to read out of the corner of my eye because I simply couldn't take it straight on. This book will break your heart in the best way.
This is certainly not mean to be an all-inclusive list of the best short story cycles in the world but rather my favorites. Which ones did I miss? Which do you recommend to readers?