7 Engaging Short Story Collections by Indian Writers
This post contains affiliate links. When you buy through these links, Book Riot may earn a commission.
While books always make us feel less alone, with a pandemic raging outside, concentrating on full-fledged novels might be a bit difficult as they demand a lot of concentration. However, there is a way of getting out of the reading slump. Why not try an engaging, excellent short story collection to get on top of your Goodreads goal? Short stories need less of your time and investment but are equally satisfying in the long run. Take your pick from the list of short story collections by Indian writers below!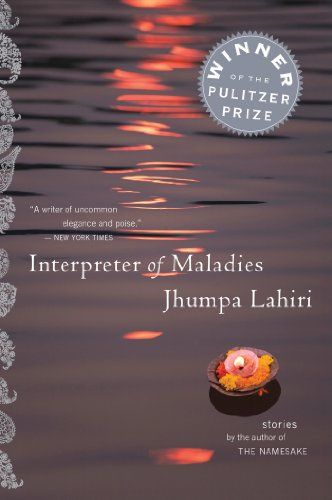 Lahiri provides a deep cultural insight into the lives of individuals torn between their Indian identity and the complications of a new world. They seek love, fight their way out of grief, and practice being human in the most realistic way possible, which in turn establishes a link between the readers and the characters they see in print. Winner of the Pulitzer Prize, and rightfully so, this book is a must-read for everyone venturing into the world of short stories.
If you're in the mood for some speculative fiction, look no further! Well known in the world of science fiction and fantasy writing, Singh lets her readers be privy to her quirky imagination. The overarching theme of this anthology is to make her characters connect to a larger whole and venture outside themselves. She taps into the unrealized potential of the cosmos to enchant us with a mix of joy, wonder, and terror.
This interlinked anthology revolves around the life of Mohanaswamy, a homosexual man navigating a highly homophobic society. We see him getting blackmailed in "Kashiveera." "Gordian Knot" talks about the harsh reality check he gets as his male lover marries a woman. His experience while cruising around the online world of dating is another of the many instances when Mohanaswamy becomes all the more relatable. Originally written in Kannada, this book is a poignant read expounding the nuances of regional gay literature.
The Women Who Forgot to Invent Facebook and Other Stories by Nisha Susan
This brilliantly written debut collection brings into limelight the cocktail of horror, violence, love, and intimacy that technology has unleashed upon the lives of Indians over the past two decades. These two decades have transformed the digital landscape to such an extent that even core human values and beliefs need to be redefined. Susan has deftly painted a picture of a country slowly coming to terms with the digitization of the entire human experience. Her sense of humor adds to the intellectual prowess of this collection.
In this collection of 11 short stories, Patel has explored and subverted the deeply entrenched stereotypes held against Indians. Almost all of his protagonists are first-generation Indian Americans. The themes include the collision of old and new worlds, the coexistence of modern rituals and traditional ideologies, subtle racism, and homosexuality. The stories are extremely thought-provoking, wryly funny, and unputdownable to say the least.
A collection of 11 short stories, Boats On Land offers a brand new perspective on life by taking us through parts of Northeast India. The stories span from the mid-1800s to the current day. The dominating themes include snippets from the days of the British Raj and world wars, and evangelization missions carried out by the Christian missionaries in India. This book stands as a sociological and historical map for a community that exists between the mundane and the remarkable.
Originally published in Marathi and later translated by Jerry Pinto, this book is a shocking exposé on how the Dalit community is treated in India. This book doesn't sugarcoat or romanticize the experiences of the people who have remained at the periphery of Indian society. It offers an unadulterated version of the reality of oppression and marginalization that Dalits have to face in the hands of the upper caste. Casteism has been tormenting India since times immemorial and When I Hid My Caste is one of the many underrated books that call Indians out on their hypocrisy.