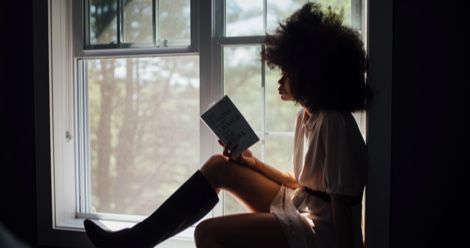 Fiction
10 Short Story Collections About Race and Culture
This list of short story collections about race and culture is sponsored by Mariner Books.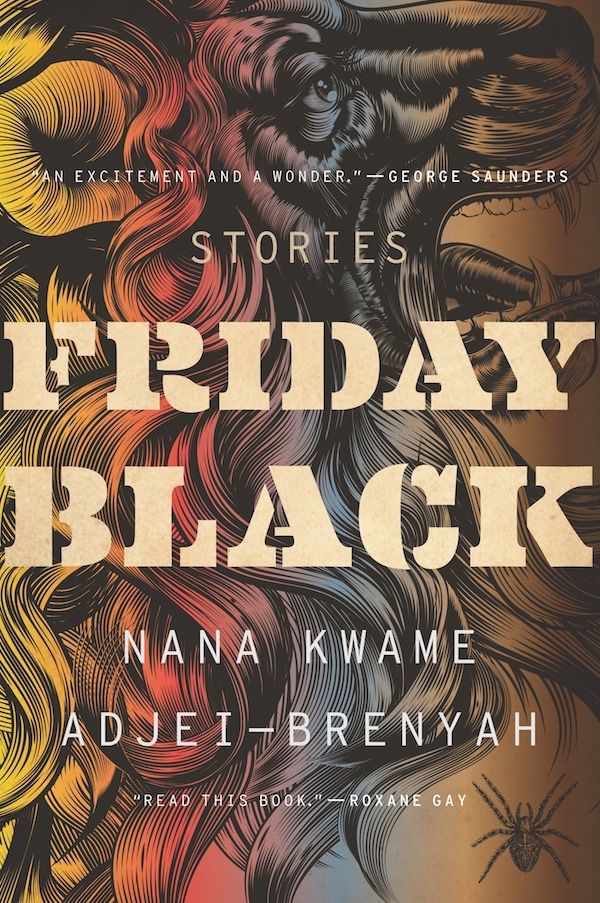 "The edge of the stories in Nana Kwame Adjei-Brenyah's debut collection Friday Black is razor sharp, ready to cut deep. This book is dark and captivating and essential. This book is a call to arms and it is a condemnation. Adjei-Brenyah offers powerful prose as parable. The writing in this outstanding collection will make you hurt and demand your hope. Read this book. Marvel at the intelligence of each of these stories and what they reveal about racism, capitalism, complacency and their insidious reach."—Roxane Gay
---
When it comes to literature the novel remains king, which means that sometimes short story collections can get overlooked. But the truth is it takes incredible skill for a writer to make readers care about characters in such a short amount of time, to tell a full and complete story in just a few pages. These short story collections do just that—all while layering the complexities of political and social commentary. Now more than ever, we're looking to writers for truths about our culture and to accurately portray the intricate lives of people of color and how they move through a world that has traditionally silenced them.
These short story collections about race and culture shine a spotlight on the lives of immigrants, first generation Americans, and those torn between culture and class—and elegantly reflect the common themes that make us all human.
A Lucky Man by Jamel Brinkley
A finalist for the National Book Award this year, Jamel Brinkley's collection made a huge splash on the literary scene this year. A Lucky Man deals with issues of race, class, family, and toxic masculinity, and looks at growing up as a young black man in today's world. Brinkley questions the world around us with tenderness and introspection, and the collection proves especially relevant given the current political climate.
White Dancing Elephants by Chaya Bhuvaneswar
This genre-defying collection is a series of intimate portraits of women of color as they move through a world filled with sexual and racial violence. Bhuvaneswar tackles themes of intersectionality, feminism, queerness, interracial relationships, motherhood, grief, and immigration with skill and searing prose. It's an ambitious book, but very much needed and necessary.
What It Means When A Man Falls From the Sky by Lesley Nneka Arimah
Lesley Nneka Arimah's story collection has received a ton of praise, including the 2017 Kirkus Prize, and a National Book Awards 5 Under 35 honor, which is big considering it's a debut. The stories are tied with themes of family and home, and how people connect beyond borders both physical and metaphorical. It's a remarkable collection that immerses the reader in the lives of its characters.
Heads of the Colored People by Nafissa Thompson-Spires
Examining the truths and struggles of being black in contemporary America, Thompson-Spires's story collection is not only extremely relevant, but an important contribution to the political and literary landscape. The characters in this collection are navigating a world where whiteness is seen as the default and black people need to be exemplary in order to be seen as valid, and the many ways black folk experience trauma. This collection is all at once honest and humorous, and incredibly poignant.
The Refugees by Viet Thanh Nguyen
This is an incredible collection by Viet Thanh Nguyen, who won the Pulitzer for his novel The Sympathizer. These stories center around Vietnamese refugees all searching for a new life in America. But of course, leaving home can be difficult in many ways, and the struggles of adaptation are the heartbeat of this collection. The stories are filled with hope and affection, and give insight into the culture of Vietnamese immigrants.
Sour Heart by Jenny Zhang
This highly praised collection focus on the intricate lives of young girls who are the daughters of Chinese immigrants, now living in New York City. This lens allows readers to look at the varied experiences of growing up and thriving as a young woman, dealing with the struggles of being pulled between two cultures. It's a unique take on the immigrant narrative, and these stories paint intimate, occasionally dark and provocative portraits of families and the ties that bind them.
The King is Always Above the People by Daniel Alarcón
Peruvian-born Daniel Alaracón tells brutally honest and gritty stories about Latin American immigrants in this collection, which was Longlisted for the National Book Award in 2017. His stories range in theme (reinvention, change, and the confines of masculinity are chief among them) and occasionally dabble in the uncanny, but all deal with the highly relatable idea of leaving the place you are in search of something better.
Whatever Happened to Interracial Love by Kathleen Collins
So the interesting thing about this book is that it was published posthumously—Kathleen Collins was a writer and a filmmaker, and these previously unpublished stories were compiled by her daughter. The stories are political, emotional, and dramatic, all taking place between the '60s and the '80s and dealing with the social landscapes of those times. Collins questions race relations and gender dynamics, especially focusing on the lives of black women. It's an essential addition to the literary landscape.
The Thing Around Your Neck by Chimamanda Ngozi Adichie
By now we're all familiar with Chimamanda Ngozi Adichie: the writer of Americanah and We Should All Be Feminists, Obama fave, and voice of Beyoncé records. This is an early collection from her, and the stories take place in both America and Nigeria, centering around themes of cultural ties, immigration and homeland, family, and religion. Adichie brilliantly portrays the feeling of having to be in two places at once when you're torn between new and old, and the toll that takes on every day happenings.
Though I Get Home by YZ Chin
This collection won the Louise Meriwether First Book Prize for women & nonbinary writers of color for Malaysian-born YZ Chin, and for good reason. The political landscape of Malaysia is the backdrop for stories about censorship, culture, independence, art, and protest. The main character, a poet, is the thread between these stories which unfold after she is imprisoned for challenging the government. This is a collection unlike any other, and the stories within are sure to make you question the world around you.