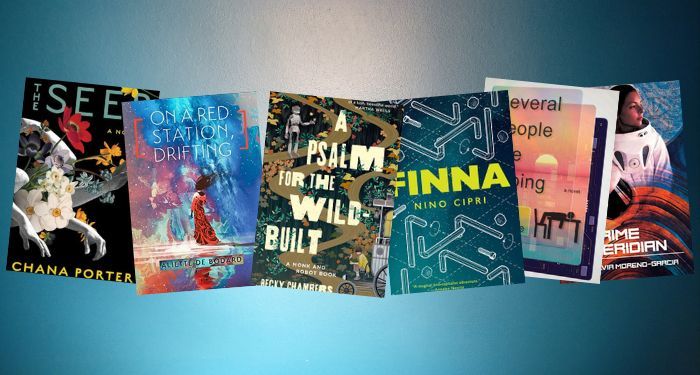 This content contains affiliate links. When you buy through these links, we may earn an affiliate commission.
I love science fiction and I love novellas, so combining the two is an obvious win in my book. And luckily for me, sci-fi novellas (as well as SFF novellas in general) have been growing in popularity, especially with popular awards like the Nebulas, Hugos, and Shirley Jackson Award recognizing them. They're one of my favorite cures for a book slump or a rainy day where I just want to feel like I've accomplished something. And finishing a book in one sitting makes me feel like I'm at least a halfway productive human being.
Novellas are usually categorized as a piece of fiction that is between 10,000 and 40,000 words (or between 20,000 and 40,000 if you exclude the in-between category of novelettes). Because novellas are categorized by word count, translating that length into page count can be a bit tricky what with variability in font, type size, margins, etc. But let's say, generally, novellas are somewhere between 100 and 200 pages, give or take. That seems reasonable.
So these short sci-fi novellas come in at under or around 200 pages. The page numbers are taken from Goodreads and may vary slightly by edition, but I think we can all agree that's not something to get worked up over.
Looking for more quick reads and short SFF? Check out these other useful guides on Book Riot: