Audiobooks
Short Nonfiction Audiobooks for Your Next Roadtrip
This content contains affiliate links. When you buy through these links, we may earn an affiliate commission.
This round-up of short nonfiction audiobooks for your roadtrip is sponsored by Macmillan Audio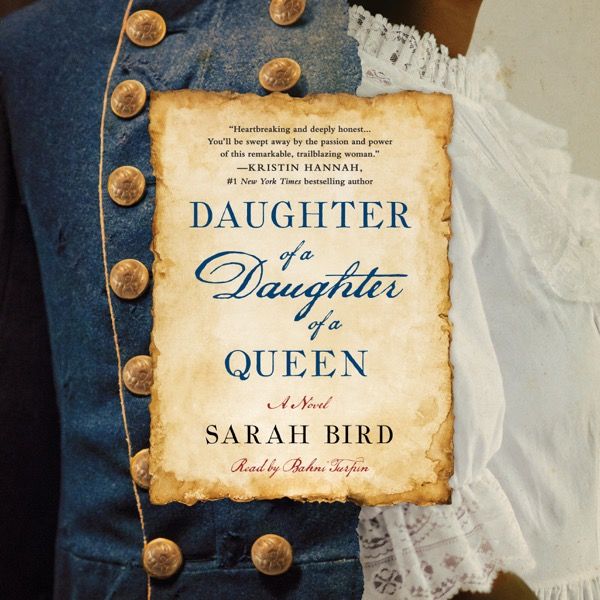 Though born into bondage on a "miserable tobacco farm" in Little Dixie, Missouri, Cathy Williams's mother never allowed her to considered herself a slave. After Union general Phillip Henry Sheridan, the outcast of West Point, takes the rawboned, prideful young woman into service during the war, Cathy refuses to return to servitude. She makes the monumental decision to disguise herself as a man and join the Army's legendary Buffalo Soldiers. The audiobook is read by Bahni Turpin, winner of Female Narrator of the Year at the 2018 Audie Awards. Listen to an excerpt!
---
A few years ago, I moved four hours away from home—a distance safely in the "far enough for comfort, but close enough to be obligated" range. The result is bi-monthly eight-hour round trips across state lines. With around 48 hours per year in the car from these trips alone, it seems like a waste to not use that time for reading. Now, one of my favorite parts of going home is choosing the story that will take me there.
As an avid nonfiction reader, I love using this time either for self-improvement, or to listen to someone else's story. If done right, listening to biography/memoir on audio can feel like a conversation with a friend. Like good conversation, it does wonders to pass the time.
So if you're like me, and find yourself traveling far too often—whether by car, train, or plane—here are a handful of books to keep you company on the way.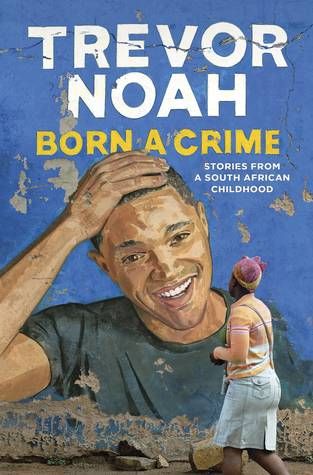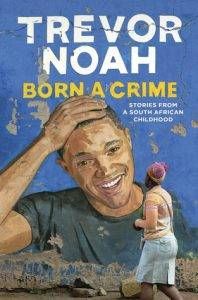 Length: 8 hours 44 minutes
Description: Trevor Noah's unlikely path from apartheid South Africa to the desk of The Daily Show began with a criminal act: his birth. Trevor was born to a white Swiss father and a black Xhosa mother at a time when such a union was punishable by five years in prison. Living proof of his parents' indiscretion, Trevor was kept mostly indoors for the earliest years of his life, bound by the extreme and often absurd measures his mother took to hide him from a government that could, at any moment, steal him away. Finally liberated by the end of South Africa's tyrannical white rule, Trevor and his mother set forth on a grand adventure, living openly and freely and embracing the opportunities won by a centuries-long struggle.
Length: 6 hours 30 minutes
Description: Every day we experience the uncertainty, risks, and emotional exposure that define what it means to be vulnerable, or to dare greatly. Whether the arena is a new relationship, an important meeting, our creative process, or a difficult family conversation, we must find the courage to walk into vulnerability and engage with our whole hearts.
In Daring Greatly, Dr. Brown challenges everything we think we know about vulnerability. Based on twelve years of research, she argues that vulnerability is not weakness, but rather our clearest path to courage, engagement, and meaningful connection.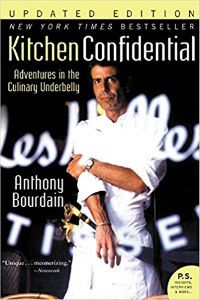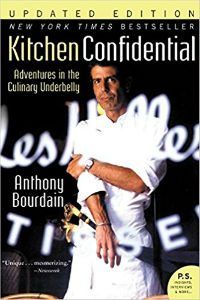 Length: 8 hours
Description: In "Kitchen Confidential," [Bourdain dives] into a deliciously funny, delectable shocking banquet that lays out his 25 years of sex, drugs, and haute cuisine. From his first oyster in the Gironde to the kitchen of the Rainbow Room atop Rockefeller Center, from the restaurants of Tokyo to the drug dealers of the East Village, from the mobsters to the rats, Bourdain's brilliantly written, wild-but-true tales make the belly ache with laughter.
Length: 3 hours 54 minutes
Description: Austin Channing Brown's first encounter with a racialized America came at age 7, when she discovered her parents named her Austin to deceive future employers into thinking she was a white man. Growing up in majority-white schools, organizations, and churches, Austin writes, "I had to learn what it means to love blackness," a journey that led to a lifetime spent navigating America's racial divide as a writer, speaker and expert who helps organizations practice genuine inclusion.
In a time when nearly all institutions (schools, churches, universities, businesses) claim to value "diversity" in their mission statements, I'm Still Here is a powerful account of how and why our actions so often fall short of our words.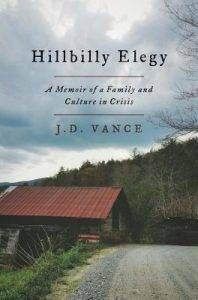 Length: 6 hours 49 minutes
Description: Hillbilly Elegy is a passionate and personal analysis of a culture in crisis—that of white working-class Americans. The decline of this group, a demographic of our country that has been slowly disintegrating over forty years, has been reported on with growing frequency and alarm, but has never before been written about as searingly from the inside. J.D. Vance tells the true story of what a social, regional, and class decline feels like when you were born with it hung around your neck.
Length: 7 hours 41 minutes
Description: In So You Want to Talk About Race, Editor at Large of The Establishment Ijeoma Oluo offers a contemporary, accessible take on the racial landscape in America, addressing head-on such issues as privilege, police brutality, intersectionality, micro-aggressions, the Black Lives Matter movement, and the "N" word. Perfectly positioned to bridge the gap between people of color and white Americans struggling with race complexities, Oluo answers the questions readers don't dare ask, and explains the concepts that continue to elude everyday Americans.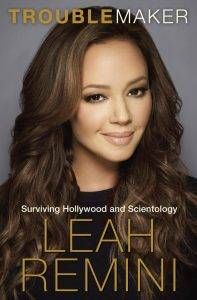 Length: 7 hours 17 minutes
Description: Leah Remini has never been the type to hold her tongue. That willingness to speak her mind, stand her ground, and rattle the occasional cage has enabled this tough-talking girl from Brooklyn to forge an enduring and successful career in Hollywood. But being a troublemaker has come at a cost.
That was never more evident than in 2013, when Remini loudly and publicly broke with the Church of Scientology. Now, in this frank, funny, poignant memoir, the former King of Queens star opens up about that experience for the first time, revealing the in-depth details of her painful split with the church and its controversial practices.
You Can't Touch My Hair: And Other Things I Still Have to Explain by Pheobe Robinson
Length: 7 hours 41 minutes
Description: Phoebe Robinson is a stand-up comic, which means that, often, her everyday experiences become points of comedic fodder. And as a black woman in America, she maintains, sometimes you need to have a sense of humor to deal with the absurdity you are handed on the daily. Robinson has experienced her fair share over the years: she's been unceremoniously relegated to the role of "the black friend," as if she is somehow the authority on all things racial; she's been questioned about her love of U2 and Billy Joel ("isn't that…white people music?"); she's been called "uppity" for having an opinion in the workplace; she's been followed around stores by security guards; and yes, people do ask her whether they can touch her hair all. the. time. Now, she's ready to take these topics to the page and she's going to make you laugh as she's doing it.
Shrill by Lindy West
Length: 6 hours 9 minutes
Description: Coming of age in a culture that demands women be as small, quiet, and compliant as possible—like a porcelain dove that will also have sex with you—writer and humorist Lindy West quickly discovered that she was anything but.
From a painfully shy childhood in which she tried, unsuccessfully, to hide her big body and even bigger opinions; to her public war with stand-up comedians over rape jokes; to her struggle to convince herself, and then the world, that fat people have value; to her accidental activism and never-ending battle royale with Internet trolls, Lindy narrates her life with a blend of humor and pathos that manages to make a trip to the abortion clinic funny and wring tears out of a story about diarrhea.
Length: 5 hours 32 minutes
Description: Before Liz Lemon, before "Weekend Update," before "Sarah Palin," Tina Fey was just a young girl with a dream: a recurring stress dream that she was being chased through a local airport by her middle-school gym teacher. She also had a dream that one day she would be a comedian on TV. She has seen both these dreams come true.
At last, Tina Fey's story can be told. From her youthful days as a vicious nerd to her tour of duty on Saturday Night Live; from her passionately halfhearted pursuit of physical beauty to her life as a mother eating things off the floor; from her one-sided college romance to her nearly fatal honeymoon—from the beginning of this paragraph to this final sentence. Tina Fey reveals all, and proves what we've all suspected: you're no one until someone calls you bossy.
–
What are some of your favorite nonfiction audiobooks for shorter roadtrips? Share in the comments below!
*Editor's note: Hillbilly Elegy is a controversial book—for a in-depth criticism of its claims, see here.