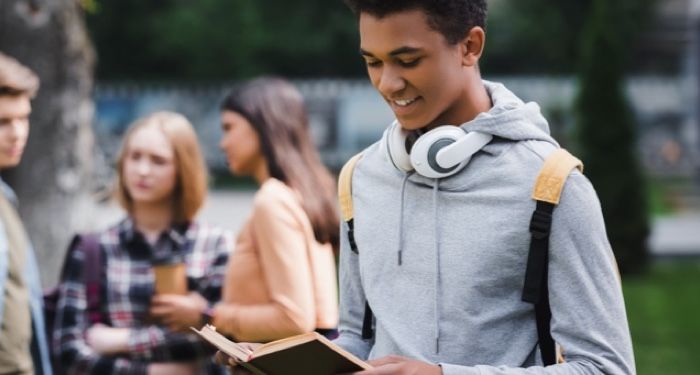 Lists
30 Short Inspirational Quotes from Books
This content contains affiliate links. When you buy through these links, we may earn an affiliate commission.
I love book quotes a little too much! Here are some of my favorite short inspirational quotes from books. What does "short" mean? I went back and forth and finally decided to defer to the wisdom of a little blue bird and limited this list to quotes shorter than an old-school tweet.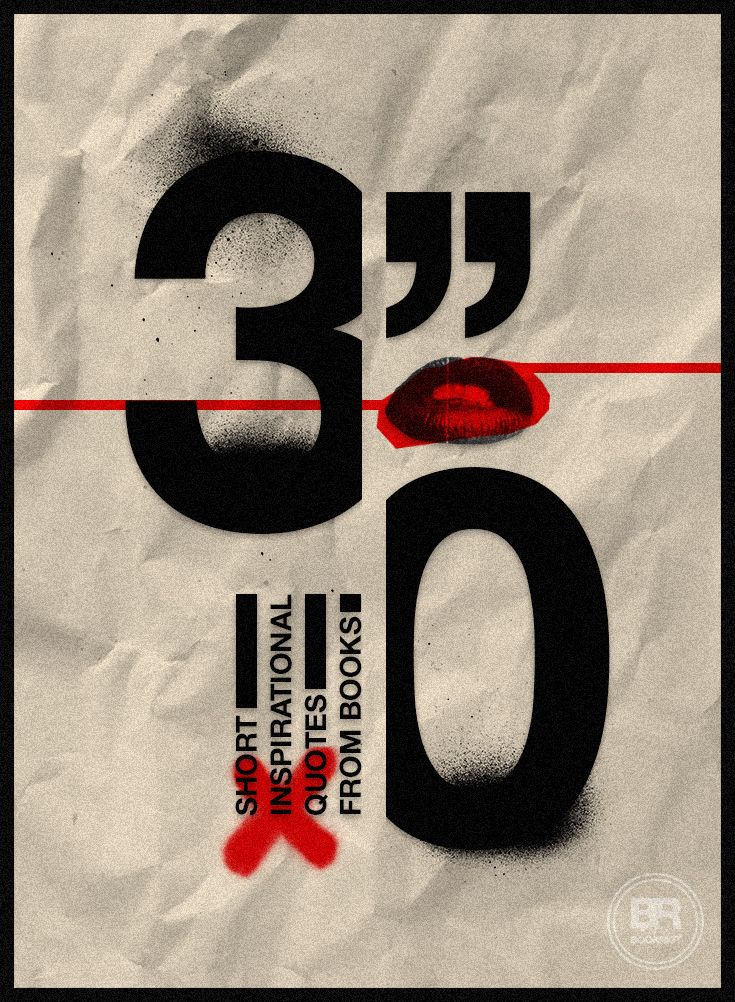 "Those who don't believe in magic will never find it."

—
The Minpins
by Roald Dahl
"Be yourself and people will like you."
—Diary of a Wimpy Kid by Jeff Kinney
"It is better to be hated for what you are than to be loved for what you are not."
—Autumn Leaves by André Gide
"Sometimes weak and wan, sometimes strong and full of light. The moon understands what it means to be human."
—Shatter Me by Tahereh Mafi
"The moment you doubt whether you can fly, you cease forever to be able to do it."

—
Peter Pan
by J.M. Barrie
"Time you enjoy wasting is not wasted time."
—Phrynette Married by Marthe Troly-Curtin
"When you can't find someone to follow, you have to find a way to lead by example."
—Bad Feminist by Roxane Gay
"She decided long ago that life was a long journey. She would be strong, and she would be weak, and both would be okay."
—Furthermore by Tahereh Mafi
"It is only with the heart that one can see rightly; what is essential is invisible to the eye."
—The Little Prince by Antoine de Saint-Exupéry
"The worst enemy to creativity is self-doubt."
—The Unabridged Journals of Sylvia Plath by Sylvia Plath
"Hoping for the best, prepared for the worst, and unsurprised by anything in between."
—I Know Why the Caged Bird Sings by Maya Angelou
"It is a curious thought, but it is only when you see people looking ridiculous that you realize just how much you love them."
—An Autobiography by Agatha Christie
"And, now that you don't have to be perfect you can be good."
—East of Eden by John Steinbeck
"A friend may be waiting behind a stranger's face."
—Letter to My Daughter by Maya Angelou
"We all require devotion to something more than ourselves for our lives to be endurable."
—Being Mortal by Atul Gawande
"There is never a time or place for true love. It happens accidentally, in a heartbeat, in a single flashing, throbbing moment."
—The Truth About Forever by Sarah Dessen
"Even the darkest night will end and the sun will rise."
—Les Misérables by Victor Hugo
"Each of us is more than the worst thing we've ever done."
—Just Mercy by Bryan Stevenson
"It was all very well to be ambitious, but ambition should not kill the nice qualities in you."
—Ballet Shoes by Noel Streatfeild
"Just because your version of normal isn't the same as someone else's version doesn't mean that there's anything wrong with you.
—The Terrible Thing That Happened to Barnaby Brocket by John Boyne
"You are your best thing."
—Beloved by Toni Morrison
"There is nothing sweeter in this sad world than the sound of someone you love calling your name."
—The Tale of Despereaux by Kate DiCamillo
"I don't understand it any more than you do, but one thing I've learned is that you don't have to understand things for them to be."
—A Wrinkle in Time by Madeleine L'Engle
"Isn't it nice to think that tomorrow is a new day with no mistakes in it yet?"
—Anne of Green Gables by L.M. Montgomery
"It's the possibility of having a dream come true that makes life interesting."
—The Alchemist by Paulo Coelho
"'What day is it?', asked Winnie the Pooh.
'It's today,' squeaked Piglet.
'My favorite day,' said Pooh."
—The Adventures of Winnie the Pooh by A. A. Milne
"I am not afraid of storms, for I am learning how to sail my ship."
—Little Women by Louisa May Alcott
"So many things are possible just as long as you don't know they're impossible."
—The Phantom Tollbooth by Norton Juster
"Love doesn't just sit there, like a stone, it has to be made, like bread; remade all the time, made new."
—The Lathe of Heaven by Ursula K. Le Guin
---
What are your favorite short inspirational quotes from books?