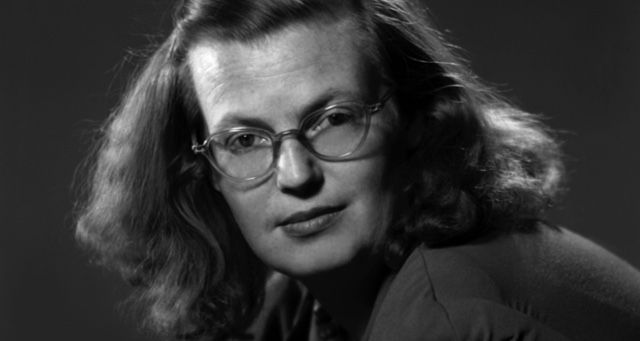 How To
How to Host a Shirley Jackson Dinner Party
This content contains affiliate links. When you buy through these links, we may earn an affiliate commission.
Book clubs are wonderful. Talking books, drinking wine, occasionally veering into non-book gossip…it's great. But in the past year, a friend and I decided to take things a step further and host literary dinner parties. With delicious food and drinks accompanying bookish conversations, the parties are even more fun than traditional book clubs!
Each party focuses on one author and his or her most well-known writings. When fall rolled around this year, we knew it was time to spotlight Shirley Jackson. The queen of gothic horror's books and short stories were perfect leading up to Halloween (they're perfect any time of year, in my opinion), and this dinner party was a blast. It centered three of Jackson's works: The Lottery, The Haunting of Hill House, and We Have Always Lived in the Castle.
It was so fun that I want to share it with everyone. If you're a Shirley Jackson fan and want to bask in her macabre glory, consider hosting this party. Here's how:
Food and Drink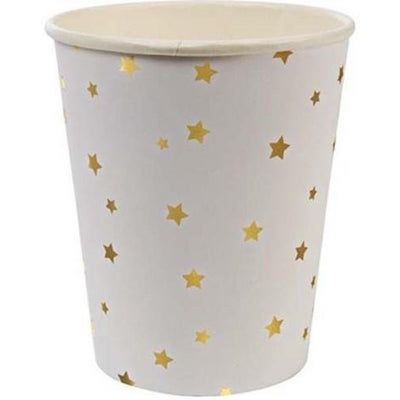 Drinks
Milk Punch cocktail served in cups covered in stars—Eleanor from The Haunting of Hill House overhears a little girl in a restaurant insisting that her milk be served in her "cup of stars," and Eleanor cheers her on internally:
…insist on your cup of stars; once they have trapped you into being like everyone else you will never see your cup of stars again…
Appetizers
Pickled vegetables—The Blackwood women in We Have Always Lived in the Castle have always kept their cellar filled with cans of preserves and pickled fare.
Main Course
Roasted Chicken with Plums—Inspired by Eleanor's imaginings as she walks toward Hill House:
A little dainty old lady took care of me, moving starchily with a silver tea service on a tray and bringing me a glass of elderberry wine each evening for my health's sake. I took my dinner alone in the long, quiet dining room at the gleaming table…I dined upon a bird, and radishes from the garden, and homemade plum jam.
Dessert
Brownie Bombe—because it looks an awful lot like a rock the townspeople in "The Lottery" would have used in their yearly tradition.
Decorations
In The Haunting of Hill House, the words "HELP ELEANOR COME HOME ELEANOR" appear on the wall, and while there aren't any wall clings that have those words exactly, these bloody wall clings definitely give a Hill House vibe.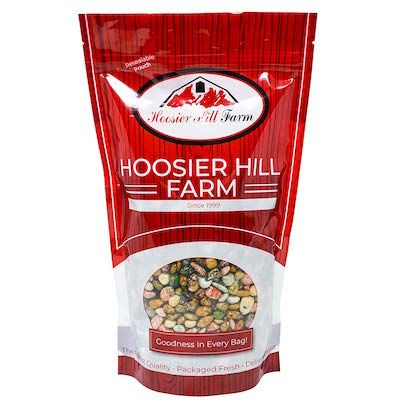 "The Lottery"–inspired edible rocks scattered across the dinner table
If you want to make the stones yourself, this recipe for cookies and cream fudge rocks is delicious and looks very realistic. Your guests will do a double-take when you pop one in your mouth!
Music
Although Netflix's adaptation of The Haunting of Hill House isn't very true to the original book, the music from the show is perfect for creating a creepy ambiance.
Party Games
Hold a Lottery
Put the same number of slips of paper as there are guests into a black box. All are blank but one, which has a black dot drawn on it.
Call each guest by name to pick a slip of paper.
Everyone opens their slip at the same time.
The person with the black dot on their slip is the "winner"
Unlike Jackson's lottery, the winner of this lottery receives just one stone, a You Rock stress ball.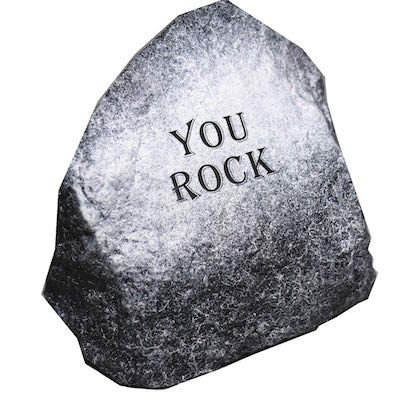 Another prize idea is to give real lottery tickets, or make the winner do all the dishes!
---
Still want more Shirley Jackson? Check out Your Complete Guide to Shirley Jackson Books and Short Stories for a full rundown of her life and work.