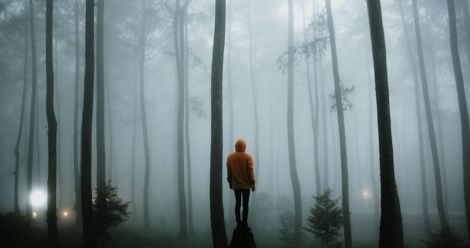 Lists
Sherlock's a Lady (and My Favorite) and Other Favorite Mysteries and Thrillers
This content contains affiliate links. When you buy through these links, we may earn an affiliate commission.
A monthly roundup of favorite mystery and thriller reviews from the biweekly Unusual Suspects crime newsletter, highlighting some great new releases and backlist mysteries that shouldn't be missed.
Hello fellow mystery lovers! While in April I didn't get to as many backlist titles as I like, it's because there are so many fantastic new releases I'm drowning in books. The best kind of problem, really! I found another lady spy I love—a very real one this time—plus I have for you my favorite Sherlock, a great modern Agatha Christie, a fantastic small-town mystery, an upstairs downstairs historical fiction, a fun psychological thriller, a fun murder mystery, a crime novel filled with secrets, and a sociological dive into con artists. Enjoy! I sure did. 🔪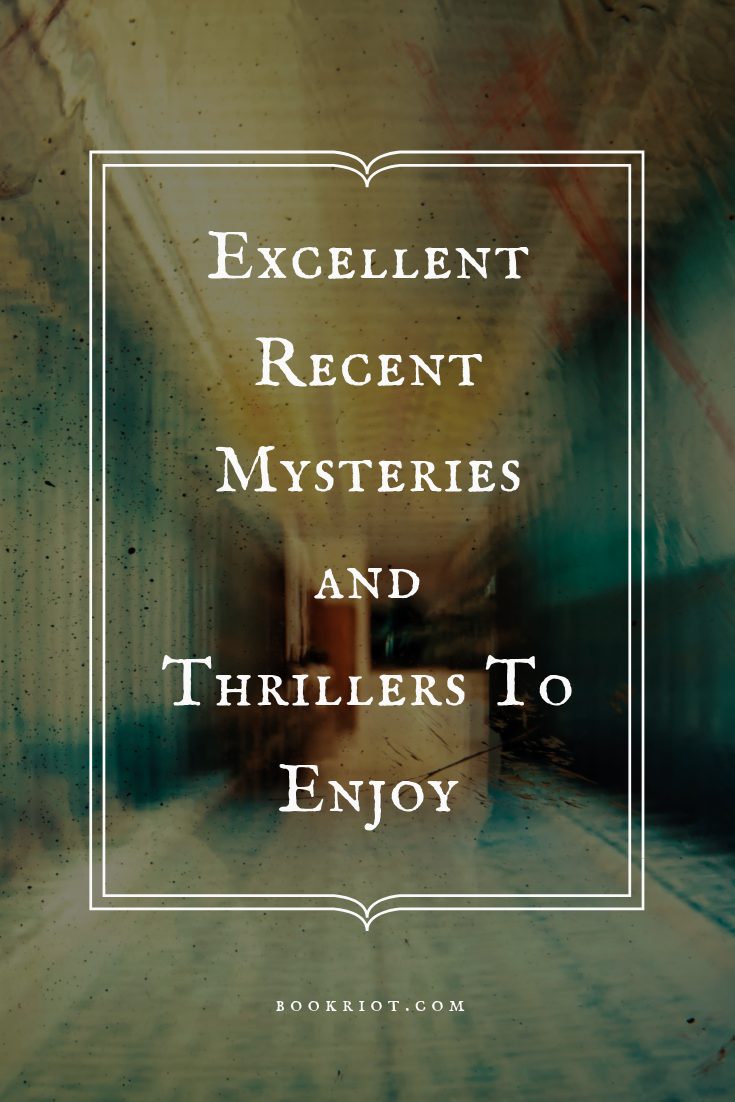 Recent Releases
I went into this with high expectations because I love Hall's detective series and "remakes" of And Then There Were None (strangers suddenly deserted together and one by one they start to be murdered). Hall totally delivered! I don't want to say much on plot, because the not knowing is a fun element of these stories, so I'm going to focus on why this really worked for me. I loved Miriam Macy—who accepts a trip to a Mexican island in hopes of winning a reality show and getting her life back in order—as the point of view because she clearly has baggage but is a fighter. And Hall used a lot of clever crime genre elements that all blended really well together: a main character known to lie who has anxiety and doubts what she sees; everyone has a motive so the killer can be anyone; they're all stuck together because of a storm, so they're forced to solve the mystery or fight; the challenge of who we are as people when we're forced to face our worst self; everyone's got a secret they're hiding; the boiled frog fable—you're in danger and you didn't even realize it until it's too late! Hall is also brilliant in how she modernized this tale while staring the problematic aspects of the genre dead in the eyes. I'll read anything she writes. (TW suicide/eating disorder/anxiety attacks)
I couldn't put this one down; even in the parts that hurt, I couldn't even flinch because I might miss something. This book works on so many levels, including as a courtroom drama, a mystery, an exploration of being an immigrant, marriage… The way Kim has layered everything between the current courtroom trial and the unraveling of everyone connected's lives and lies is *chef's kiss.* We start with a mother accused of setting a fire that caused an explosion, killing and injuring patients getting treatment inside a pressurized oxygen chamber. The oxygen chamber, the Miracle Submarine, was being run by the Yoo family in a small Virginia town. The mystery surrounds the woman on trial: did she set the fire on purpose to kill her son who was in the tank? Once you start meeting the Yoo family and the other patients, and watching the court testimony, it starts to feel like everyone could have somehow been connected to the fire—including the mother on trial who has overwhelming evidence, including child abuse, against her as she tried to "cure" her son of autism. If you like courtroom dramas, small-town mysteries, and literary novels I wouldn't miss this one—it's definitely one of the best of 2019. And this is Kim's debut novel so I can't wait to see more from her. (TW child abuse/suicide/sexual assault)
I inhaled this fantastic audiobook! It's nonfiction that is written like a novel about Odette Sansom, who basically ended up a spy in WWII because she decided to take the test to prove she wouldn't pass when the SOE was trying to recruit her. Spoiler: she passed! She left her young children and went off to be a courier during the war and was immediately nicknamed the Angry Gazelle—she was delightfully stubborn. This takes you into her training, her mission, and her capture… If you like spy novels/biographies don't miss this one. And if you're an audiobook listener, go with the audiobook! (TW suicide/torture/concentration camps)
And here's another historical mystery series that I love. This series is set in early 1900s New York and has a great balance between focusing on historical moments and solving the mystery, while dissecting the social classes. In the second book, the Titanic has just sunk and it's all everyone can talk about—along with all the phobia and hate against Italian immigrants. Ladies' maid Jane Prescott is traveling with the family she works for as plans for the youngest's wedding are underway. And then the nanny at the family estate where they're staying is murdered in what appears to be a kidnapping gone wrong. I really love Prescott's character and her sometimes sardonic personality. She was raised in a place that took in sex workers and trained them for other jobs and so she's always been treated as an outcast, has a lifelong friendship with an Italian girl who was an anarchist, and believes in asking many questions and searching for answers rather than believing the first thing someone says. This is an excellent series for fans of historical mysteries. (TW suicide)
For me, this one managed a really good balance of being bonkers enough to be fun, while also not going too off the rails where I think it's too ridiculous to care—the details of the family dynamics worked really well. This starts with the husband out in a bar trying to get laid, and you immediately have a few WTF moments, which perfectly situate you for the ride you're about to go on. Because why is this seemingly ordinary couple with two teenage kids straight up hunting women to murder? I told you it's bananapants! But it also balances it so well with the day-to-day childcare and marital issues that it gave the novel a good depth. I went with the audiobook and was pleasantly surprised that being in the husband's head all the time didn't make me want to murder dudes. If you're looking for a darkish murder thriller that reads like fun—yes, you can judge me—pick this one up! (TW suicide)
This was a great crime novel where no one is who they seem, but why and how will that change the course of their lives? Alice and 10-year-old Oren have escaped an abusive home and need to hide. Mattie is a social worker living in the middle of the woods who takes them in. But both women clearly have secrets, and while they can spot the deception in the other, both assume it's just for survival reasons. Add a storm, tempers flaring, and secrets rising and you've got a volatile mixture destined for explosions. If you like crime novels, slow-burn suspense, and character-driven reads, this was really good. I especially enjoyed the audio narrated by Jane Oppenheimer. (TW domestic and child abuse/rape/suicide)
I love true crime memoirs—any memoir, especially where the author just bares all—and have always loved social science, so this hit a lot of yeses for me. Abby Ellin was basically duped by a conman and she tells her story here—interestingly enough, the two things I thought should have been the biggest red flags were actually the things he wasn't lying about. She then also looks into why people lie, con, and cheat, sociopaths, and those who fall victim. It's a book that is very easy to judge and say, "Well, you should have known better," or "I would never have fallen for that," but that's the whole point of the book—why do we blame the victims? And is it better to live life assuming everyone is out to get you or to have faith that they aren't? I also found myself thinking about how victims are chosen and how someone who wants to be, and feels they need to be, loved can make easier marks, and how predators know this. I felt like this had a good balance between her story and accessible social science that the book works well for most readers—and I recommend going with the audiobook if you have the option. (TW suicide/rape/briefly mentions cases with pedophile)
Backlist (Or already in paperback)
The Hollow of Fear (Lady Sherlock, #3) by Sherry Thomas
If you've yet to read this amazing historical mystery series—one of my all-time favorites—here is a review for the first two books in the series. Read that instead of this review—not to be bossy, but don't spoil it for yourself. And now back to the third in the series: it's SO good. This series keeps getting better for me and I started at already-in-love-with-it from the first book. Charlotte is still pretending to be Sherlock Holmes in order to solve cases, and this time she takes her cover one step further (!!) when Lord Ingram is accused of having murdered Lady Ingram. If you enjoy this series for the witty banter, the inhaling of desserts, the mystery solving, the sexual tension, the twists, and Charlotte's ability to see what others don't—especially in relation to society's treatment of women—you are going to be very pleased. And do I have good news for you: the next book in the series, The Art of Theft, comes out in October! I can't wait that long! Also, someone needs to adapt this into a TV or film series NOW.
Real Murders (Aurora Teagarden #1) by Charlaine Harris
This has a fun premise: a group of people who meet to discuss true crime find themselves embroiled in a true crime. When the members of Real Murders Society show up to discuss a historical true crime, they instead discover a murder—or at least, Aurora "Roe" Teagarden finds the body. Being a group of true crime buffs, they can't help but point fingers and think they can solve this (there is a journalist and cop amongst the group!), except soon there are more murders and it's clear someone is framing people. Who would do this and why? is what Roe, especially, wants to find out, being that she finds herself the target of poisoned food. She's a librarian who has never had much luck dating but suddenly finds herself courted by two gentlemen: a writer and a police officer. But it's hard to focus on dating when everyone is in danger and everyone is a suspect! This was one of those fun murder mysteries that stays fictional enough to be entertaining while also real enough to not be ridiculous. I'm curious to see how the characters and story will develop over the next nine books. (TW suicide)