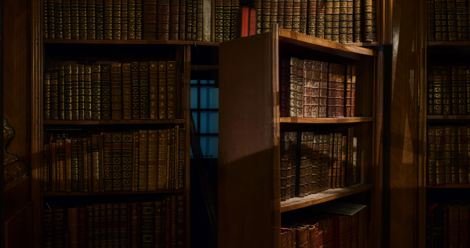 To celebrate the birthday of Arthur Conan Doyle, we're writing about all things Sherlockian/ACD today. This post on Sherlock Holmes escape rooms is sponsored by The 7 ½ Deaths of Evelyn Hardcastle by Stuart Turton.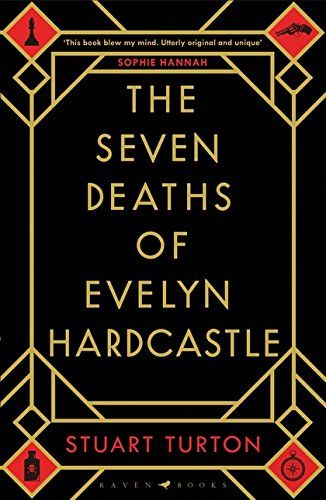 The most inventive debut of 2018, this clever, mind-bending murder mystery will leave readers guessing until the very last page.
One of Stylist Magazine's 20 Must-Read Books of 2018.
One of Harper's Bazaar's 10 Must-Read Books of 2018.
One of Marie Claire, Australia's 10 Books You Absolutely Have to Read in 2018
At a gala party thrown by her parents, Evelyn Hardcastle will be killed. Again. She's been murdered hundreds of times, and each day, Aiden Bishop is too late to save her. Doomed to repeat the same day over and over, Aiden's only escape is to solve Evelyn Hardcastle's murder. However nothing and no one are quite what they seem.
---
Confession: I've never read a Sherlock Holmes book. I haven't read anything by Arthur Conan Doyle, very honestly.
So when I first started thinking Sir Arthur Conan Doyle and Holmes's legacy in preparation for Arthur Conan Doyle's birthday, the TV shows and movies, as opposed to the books, immediately came to mind. Holmes has become a celebrity in his own right, gracing TV screens week after week, movie after movie. Even as someone who hasn't read anything by Doyle, I can tell you stories about Holmes's adventures. I can bring his study and his likeness to view in my mind. I can tell you about his drug habit, Irene Adler, and Dr. Watson.
Holmes, and in turn Doyle, live on through reimaginings and retellings.
These last few years, my favorite place to relive movies, TV shows, and literary works are in puzzle rooms. Popping up all over the world since the early 2010s, puzzle rooms, aka escape rooms, contain a series of puzzles in which participants must follow the clues and complete to escape or "win."
And so, I started to envision one of the greatest detectives the world has ever known coupled with puzzle/escape rooms. Has there ever been more perfectly suited match between a literary figure and an attraction? I think not. And what do you know, there are some Sherlock Holmes escape rooms scattered about. Because, of course, there are! So if you are looking to tackle a new challenge and walk in the shoes of the greatest detective of all time, I've got a few suggestions for you.

Locations: Various
About: "Put your skills of deductive reasoning to the test and see if you can be selected as an apprentice for the legendary Sherlock Holmes. It is your task to unravel the mystery set before you and join The League of the Masters of Elementary Deduction."

Because: There is something extremely enticing about joining a crew of apprentices working for Holmes. The premise of this escape room plays off the idea of a group, aka "The League of the Masters of Elementary Deduction," so this would be a fun adventure for a group of friends. Custom, matching t-shirts anyone?


Location: London, UK
About: "21'st of October 1891, London. Newspapers announce the death of one of the greatest detectives that has ever lived… Sherlock was working for the past months on the most important case in his career. He had become isolated and he had lost touch with the outside world. He was last seen on a dark alley in Westminster…the next day, a body was brought in to the King's Hill Hospital morgue matching his description. It is your duty now, as Sherlock's faithful assistant, to go into his office and unravel the mystery surrounding his death by solving his last case, but be careful, the one behind Sherlock's murder may now be after you…"
Because: Sherlock murdered? Say it's not so! Pretending to be Holmes's assistant after his death does sound pretty interesting, though. Especially since in this escape room, you'd be pretending to pick up a case where he left off. Next time I'm in London, sign me up!


Location: Rocklin, CA
About: "Your team, a consulting detective agency, is working on a case with Sherlock Holmes and Scotland Yard. You've been summoned to Sherlock's apartment. Sherlock says he's cracked the case of the Bridge Street murders. As per usual, he wouldn't tell you any details over the phone. You arrive and find the door is unlocked and Sherlock is missing! Time is of the essence! You'll have 50 minutes to unravel the mystery and save your colleague."

Because: Focusing on the concept of a team comprised of your friends/fellow participants as colleagues of Holmes, this puzzle seeks to solve a mystery and find the missing Sherlock. There are actually two of 221B Baker Street rooms at this facility that are exactly the same (a Red and a White room), so you could have a large group of friends split up and race each other to solve the case!


Location: Florence, KY
About: "Attention Junior Detectives! Sherlock Holmes needs your assistance! The Riddle Riddler has stolen Sherlock's only magnifying glass and locked it up somewhere in a crazy maze room! Your job is to find Sherlock's magnifying glass and get out of the room before the Riddler finds you there! Hurry! You only have 30 minutes!"

Because: Sign me up for anything bookish that gets kids interested in reading. Perfect for elementary school kids (ages 7–12 recommended) this sounds like a pretty darn awesome birthday party idea.
Anyone else a fan of escape rooms? Any Sherlock Holmes escape rooms I should know about, or any other bookish rooms that you've puzzled your way through?