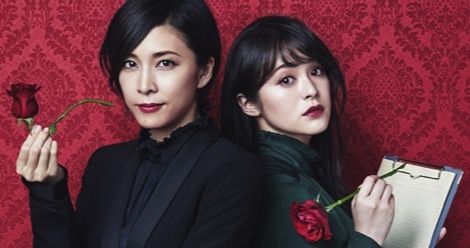 Mystery/Thriller
Holmes-Trotting: 6 International Sherlock Holmes Adaptations You Need in Your Life
This content contains affiliate links. When you buy through these links, we may earn an affiliate commission.
Sherlock Holmes has been around for 131 years and has had at least as many adaptations. Probably twice as many, come to think of it. And while many of the really famous Sherlock Holmes adaptations originate in the UK, there's a whole world out there that loves Sherlock Holmes just as much. Plenty of other countries have added their own unique flourishes to Arthur Conan Doyle's timeless tales.
Since the goal of this article is to expand your Holmesian horizons, I'm going to skip the best-known versions (sorry, RDJ fans!) and focus instead on some more obscure Sherlock Holmes adaptations, including a few that provide a more diverse take on the detective and the doctor. By the time you click away from this page, you will be as well-versed on international Holmeses as Holmes himself is on tobacco ash!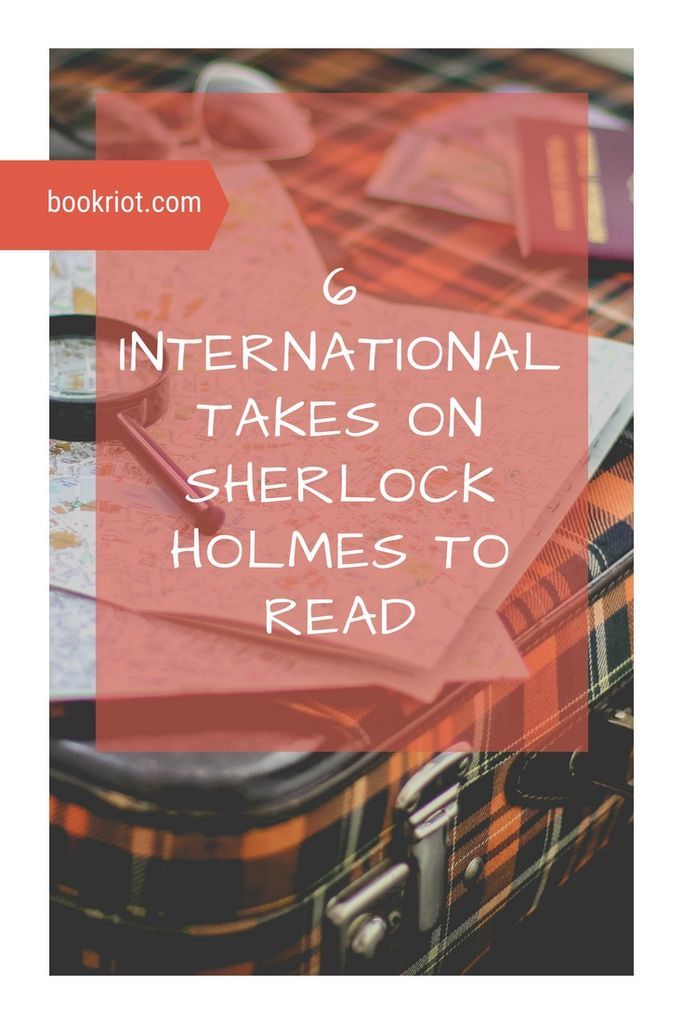 International Sherlock Holmes Adaptations
UNITED STATES: WATSON AND HOLMES
Watson and Holmes recasts the title characters as African American men living in modern-day Harlem. In their first adventure, collected in Watson and Holmes: A Study in Black, Holmes and Watson meet at the emergency medical clinic where Watson works and team up to solve a kidnapping. Writer Karl Bollers and illustrators Rick Leonardi and Larry Stroman deliver a recognizable but unique version of these age-old characters. Available on Amazon.
SCOTLAND: SHERLOCK HOLMES IN THE 22ND CENTURY
A joint production between Scotland and the U.S., this cartoon provides exactly what it says on the tin. When Professor Moriarty is cloned in the 22nd century, Inspector Beth Lestrade brings Sherlock Holmes's cryogenically preserved corpse back to life. With the help of a robot with Watson's personality, they patrol New London to stop Moriarty's schemes once and for all. And then things get weird. Hound of the Baskervilles on the moon, anyone? Available on Amazon.
JAPAN: MISS SHERLOCK
The latest addition to the family of Sherlock Holmes adaptations, Miss Sherlock relocates the characters to Tokyo. And, as you may have guessed, both Holmes and Watson are women in this version. Dr. Wato Tachibana ("Wato-san") is a surgeon who volunteered in Syria. She meets consulting detective Sara Shelly Futaba upon returning home. Together, they solve crimes, fight about take-out, and plant GPS devices on each other. Well, okay, only one of them does that last one. Available on HBO Asia.
POLAND: SHERLOCK HOLMES AND DOCTOR WATSON
I may be cheating a bit with this one. The show was shot in Poland, but its stars—Geoffrey Whitehead and Donald Pickering—are British, and series creator Sheldon Reynolds is American. Regardless, this series is, for lack of a better term, ridiculously lovable. Watching Holmes and Watson bicker over things like marmalade is at least as much fun as watching them solve mysteries in this truly international adaptation. Available on Amazon Deutsch.
SOVIET UNION: THE ADVENTURES OF SHERLOCK HOLMES AND DOCTOR WATSON
This is a series of movies made for Soviet television in the early to mid-1980s. Gravel-voiced Vasily Livanov plays Holmes as mischievous yet affectionate, while Vitaly Solomin is quite possibly the most adorable Watson of all time. Although it's still largely unknown in the West, The Adventures of Sherlock Holmes and Doctor Watson is a beloved classic in Russia and has inspired parodies, memes, and even statues. Available on Amazon and Amazon Prime.
CANADA: THE ADVENTURES OF SHIRLEY HOLMES
This started as a book series before being adapted for television. Both follow the great detective's great-grandniece as she takes on the crime-ridden cesspool of, uh, Redington, Canada. With assistance from the very Canadianly named Bo Sawchuk, Shirley does her family legacy proud by facing down thieves, kidnappers, and even the fiendish Molly Hardy. Yes, really. I couldn't find the TV show for sale anywhere, but the books are available on Amazon!