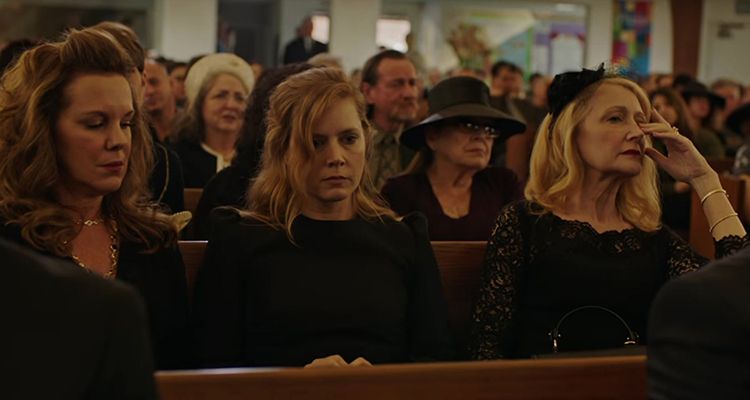 News
Watch the Trailer for Gillian Flynn's SHARP OBJECTS
This content contains affiliate links. When you buy through these links, we may earn an affiliate commission.
Sharp Objects, Gillian Flynn's debut novel about a journalist who goes back to her hometown to report on the murders of young girls, is coming to HBO as a limited series this summer. It stars Amy Adams, Patricia Clarkson, and Chris Messina. Like Flynn's other novels, Sharp Objects tackles the "unlikable woman" protagonist; however, Camille Preaker (Adams) is outdone by her overbearing, deeply weird mother (Clarkson) and her younger, doppelganger half-sister Amma (Eliza Scanlen).
I am really excited about this limited series because Sharp Objects, in my opinion, is Flynn's creepiest novel. Reading it years ago, I remember feeling almost claustrophobic at times when Camille and her formerly estranged mother interact. Adams is perfect for the role, and I always love seeing Chris Messina in anything (especially since he'll be playing a detective in this…yes, please!).
Sharp Objects, like Flynn's other books, deserves a trigger warning: be prepared for violence, self-harm, and abuse.
Watch the teaser trailer below:
Sharp Objects will air on HBO in July of 2018.