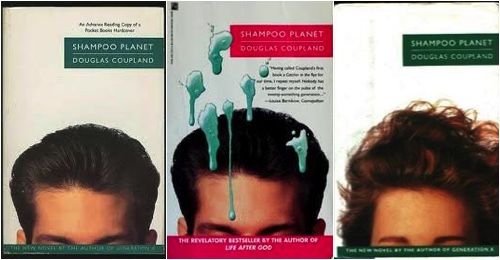 This content contains affiliate links. When you buy through these links, we may earn an affiliate commission.
Most readers have certain beloved books in multiple copies, but what happens when two of those readers marry? If they met in the '90s and they're us, they end up living in a house containing four copies of Douglas Coupland's Shampoo Planet.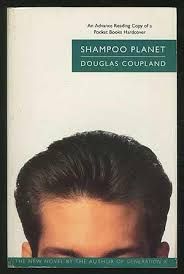 In the early '90s, Coupland's Generation X: Tales for an Accelerated Culture gave our generation its name. I met another English major that summer, right before we both started college. He was the drummer in a band I joined. At the time, I was one of those people who only read "the classics" (preferably British). He introduced me to Coupland, whose books ushered me into our century. When Coupland's next book, Shampoo Planet, came out, we dissected Tyler and Anna-Louise's relationship as if they were our personal friends.
Many years later, we ended up married and living in Italy. By then, he had become a well-read soldier, and I had become a graduate student with even more books.
When the time came to consolidate our collections, we made several easy decisions about which copy of a book to keep and which to give away. We kept his beloved, beat up copy of The Mambo Kings Play Songs of Love and my signed hardback of Joy Harjo's The Woman Who Fell From the Sky. We kept my anthologies full of grad school marginalia and the hardback classics he inherited from his grandma.
But then we got to Douglas Coupland. His later books were no problem. By the time they came out, we took turns buying them and just borrowed from the other person. But we had sentimental grunge era attachments to the early ones.
His Generation X copy was our first, so we kept it. But mine is signed, so we kept it too. His Life After God is hardback, so we kept that. My Microserfs is, so we kept that.
Then we came to Shampoo Planet. That book has not become a classic. Most people forget about it when discussing Coupland, but not us. We still refer to it in conversation and occasionally wonder aloud what became of Tyler and Anna-Louise (and even Stephanie).
We each still had our original copy, both in hardback with the man's head on the cover. We discussed making one our lending copy. Obviously not. That would have set up an unacceptable power structure in our new marriage. So we kept them both and bought a paperback copy with the guy's head and blobs of shampoo on it in case we deemed someone worthy of reading this book that had been formative to our relationship.
One day in a used bookstore I discovered a hardback copy of Shampoo Planet with the woman's head on the cover. Naturally, we needed that one too, so I bought it. And that is how we ended up as a four-Shampoo Planet household.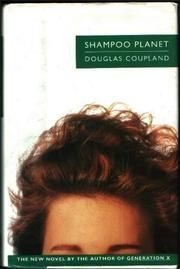 A few weeks ago, my husband retired from the military, and we moved across the country from a three-bedroom house to a city apartment. We culled many, many books from our now-huge library, then we stored all but two bookshelves' worth. Still, all four Shampoo Planets made the cut and are in our tiny apartment right now, taking up space even though we could probably recite that book to you in stereo.
We went kicking and screaming into the world of e-readers, and we both have Kindles. So far, Shampoo Planet is not available there, but when it is, of course we'll both buy it, bringing the count to six. Some may call this weird. We call it keeping the world alive. And if you don't get that reference, come over. We have a copy of Shampoo Planet you can borrow.