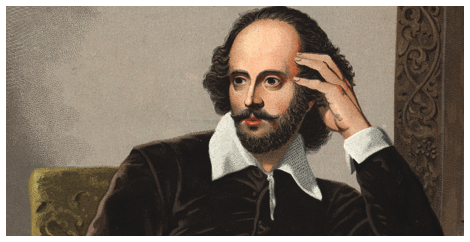 Classics
Modern Retellings of Shakespeare for Every Reader
This content contains affiliate links. When you buy through these links, we may earn an affiliate commission.
400 years later and Shakespeare just hasn't gotten old. Good old Will has earned his place in the literary canon for good reason. I mean, the guy invented 1700 words, remaking our language. He is responsible for the most cunning, hilarious insults.
But it wasn't just his clever way with words that made him and enduring literary figure. These stories—of love and betrayal, of revenge and jealousy, of ambition and folly—speak to the human condition.
So it's no surprise that the basic plots and the character archetypes of Shakespeare have been remixed by modern writers.
There's no shortage of Shakepeare-inspired fiction. Every reader should find something to pique their interest among these 13 adaptations and homages to the Bard.

Modern Retellings of Shakespeare
The Gap of Time by Jeanette Winterson
Brooding, flawed characters? Check. Intricately plotted? Definitely check.
Compelling? Lyrical? Are you still surprised this is inspired by Shakespeare?
Winterson transplants The Winter's Tale to London just after the financial crisis and a storm-ravaged American South with flawed characters entangled in jealousy, obsession, even self-delusion. And don't be surprised when no one escapes unscathed.
A Thousand Acres by Jane Smiley
Smiley's taut prose and grasp of human nature brings the story of King Lear to a Iowa farm. This bleak, moody novel reveals keen insight into people's motivations and deftly explores sibling rivalry and the tensions of marriage.
Vinegar Girl by Anne Tyler
Not all Shakespeare is doom and gloom, though, and neither is this list. Tyler modernizes The Taming of the Shrew as the story of a research doctor on the verge of a medical breakthrough who schemes to have his daughter marry his lab assistant, whose visa is about to expire. An engaging novel with sharp humor.
The Story of Edgar Sawtelle by David Wroblewski
This one's for the dog lovers. Atmospheric and haunting, this is a story of a young, speech-disabled boy trying to prove his uncle murdered his father.
The Dead Father's Club by Matt Haig
If you really loved Hamlet for the ghosts, you'll love this modern take on it from British author Matt Haig, who's always delightfully clever. At his father's funeral, 11-year-old Philip realizes he's just been admitted into the Dead Father's Club, whose members are exclusively the children of those who were murdered, and that only murdered people end up as ghosts. So now he's on a mission to avenge his father. With such an endearing narrator, this is captivating read.
Shakespeare-inspired Feminist YA
A Wounded Name by Dot Hutchinson
This novel is a reimagining of the world and story of Hamlet from Ophelia's perspective and set in an American boarding school. Feminist, dark, brooding, with evocative language, don't think that just because this is YA it will have a happy ending.
Exit Pursued by a Bear by E.K. Johnston
What Shakespeare really needs? Cheerleaders. This smart and thought-provoking novel tackles rape culture and features a kick-ass female friendship.
Shakespeare-inspired Genre Fiction
Fool by Christopher Moore
Don't worry genre readers, there's Shakespeare inspired books for you, too. This cheeky and ribald romp retells King Lear from the perspective of the fool. Be prepared to laugh until it hurts.
Dream of Perpetual Motion by Dexter Palmer
This inventive and imaginative steampunk retelling of the Tempest is written in an epistolary style. Zeppelins, unicorns, mechanical men… it's all here, but so is a strangely compelling voice and a wacky plot that will keep readers turning pages. Perfect for fans of offbeat fiction with quirky characters.
Warm Bodies by Issac Marion
You know what improves Romeo and Juliet? The zombie apocalypse.
Shakespeare-inspired Graphic Novels
Requiem of the Rose King by Aya Kanno
This dark fantasy manga series is loosely based on Richard III.
Kill Shakespeare by Conor McCreery, Anthony Del Col, and Andy Belanger
This ambitious graphic novel throws the characters of Shakespeare's plays into a shared world and mixes them up in unexpected ways, to delightful effect. Fans of Fables and The League of Extraordinary Gentleman won't want to miss this bloody good time.
Prince of Cats by Ron Wimberly
This hip-hop retelling of Romeo and Juliet focuses on the most intriguing character, Tybalt, and transports him from Verona to Brooklyn. Think Hamilton the Musical meets Daniel Jose Older's Shadowshaper but in iambic pentameter with gorgeous illustrations.
What Shakespeare-inspired works would you add?