This content contains affiliate links. When you buy through these links, we may earn an affiliate commission.
Heat and humidity are still thick where I am in the world, but there are mild glimmers of fall in the morning, before the sun heats everything up. One of my favorite transitional jackets between summer and fall is a denim jacket bedecked with statement pins. Recently, I've been on the hunt for more Shakespeare-inspired pins, in conjunction with my rereading of his plays.
Here are a variety of Shakespeare pins with quotes and images from the Bard's work. I hope they decorate your jacket, bag, hat, or anything at all that display your Shakespeare obsession. Your thespian friends (and self) will appreciate the bedecking of quotations from his most famous works and characters.
Lady Macbeth Hard Enamel Pin from Salad Days Pins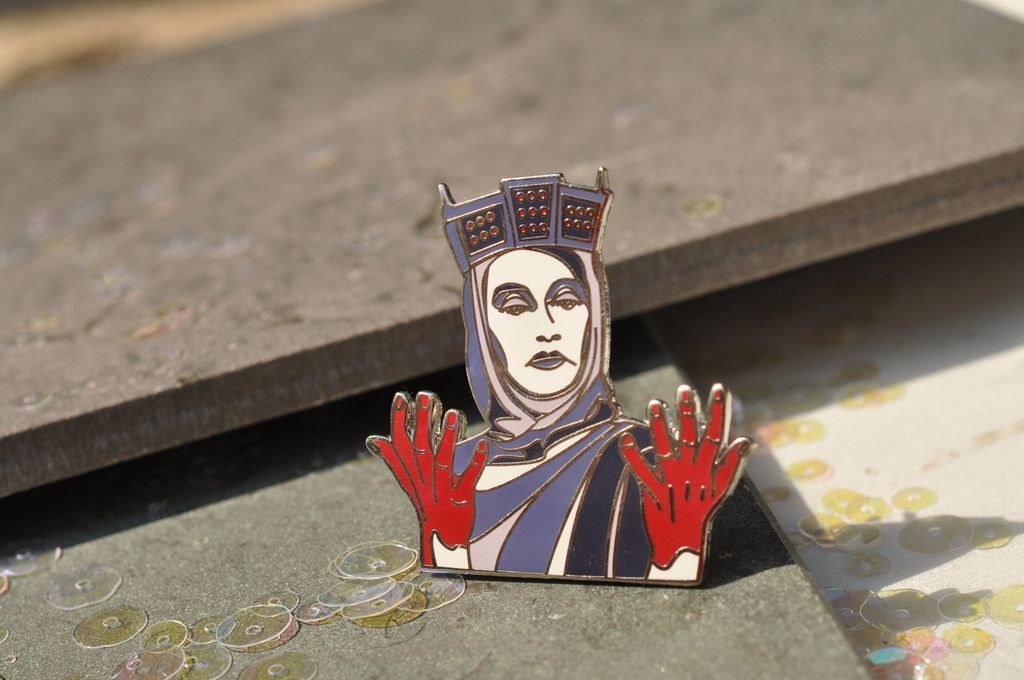 Celebrate the real brains of Macbeth with this gorgeous pin, representing one of Lady Macbeth's most stirring scenes. The bloody hands might be her imagination, but any well-done rendition of this monologue stirs you into believing her.
Macbeth What You Egg Heart pin from WeepingSisters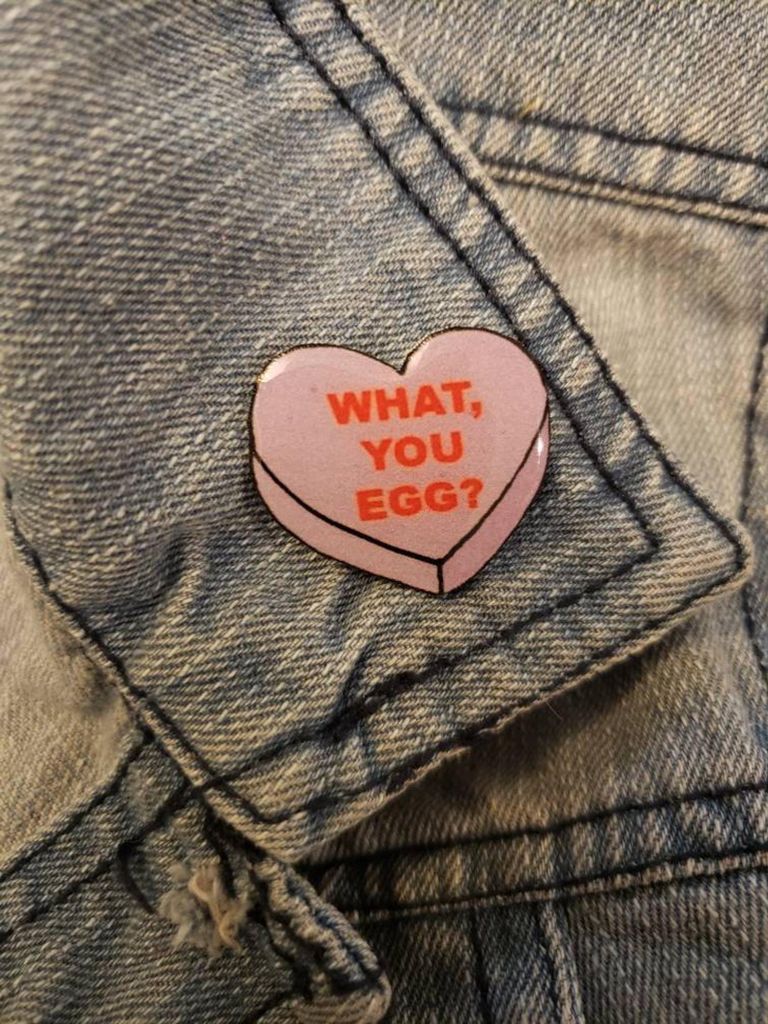 Although this is from a sad moment during the young Macduff's death, it has become a meme. Shakespeare would be pleased.
William Shakespeare Wooden Book Pin from itslauracrow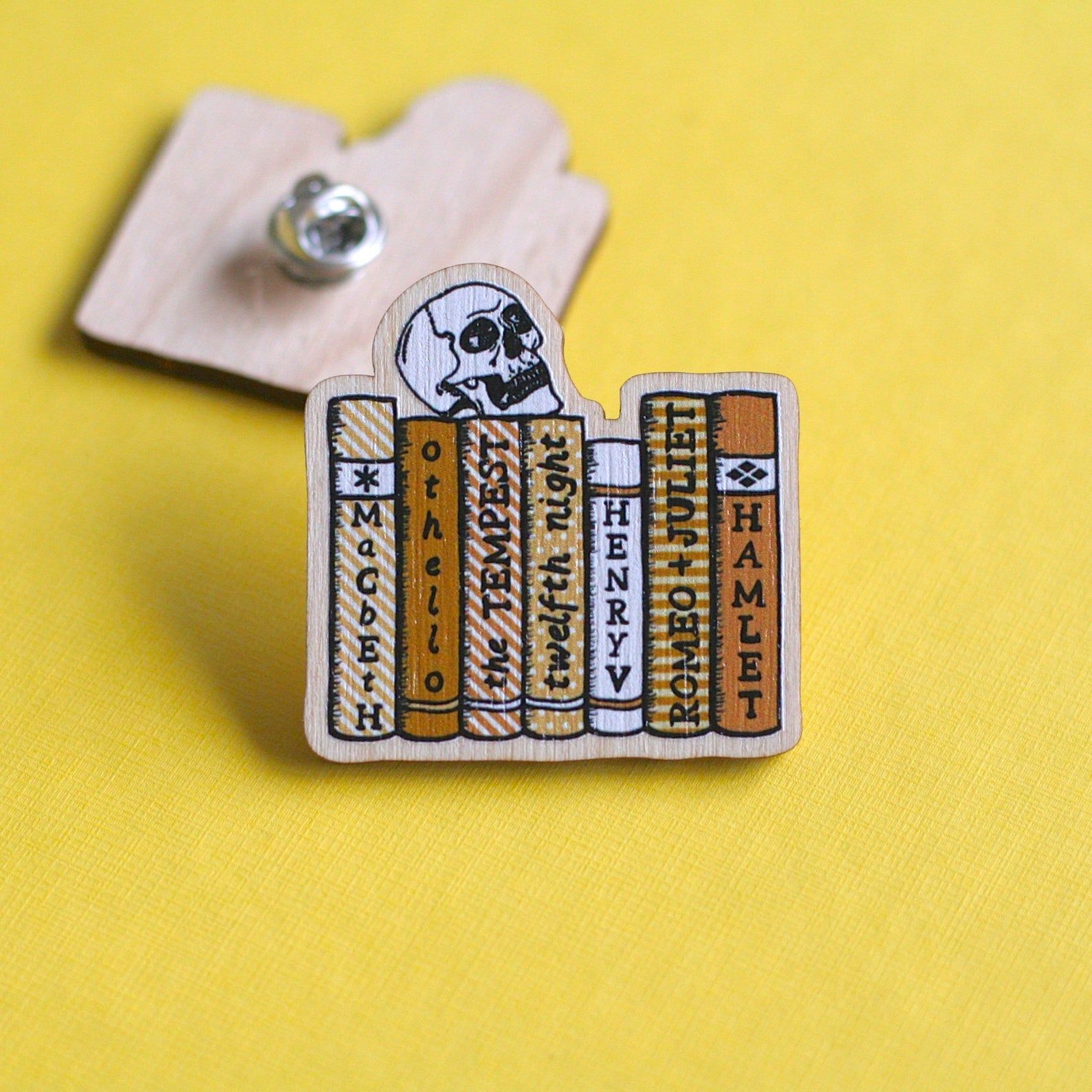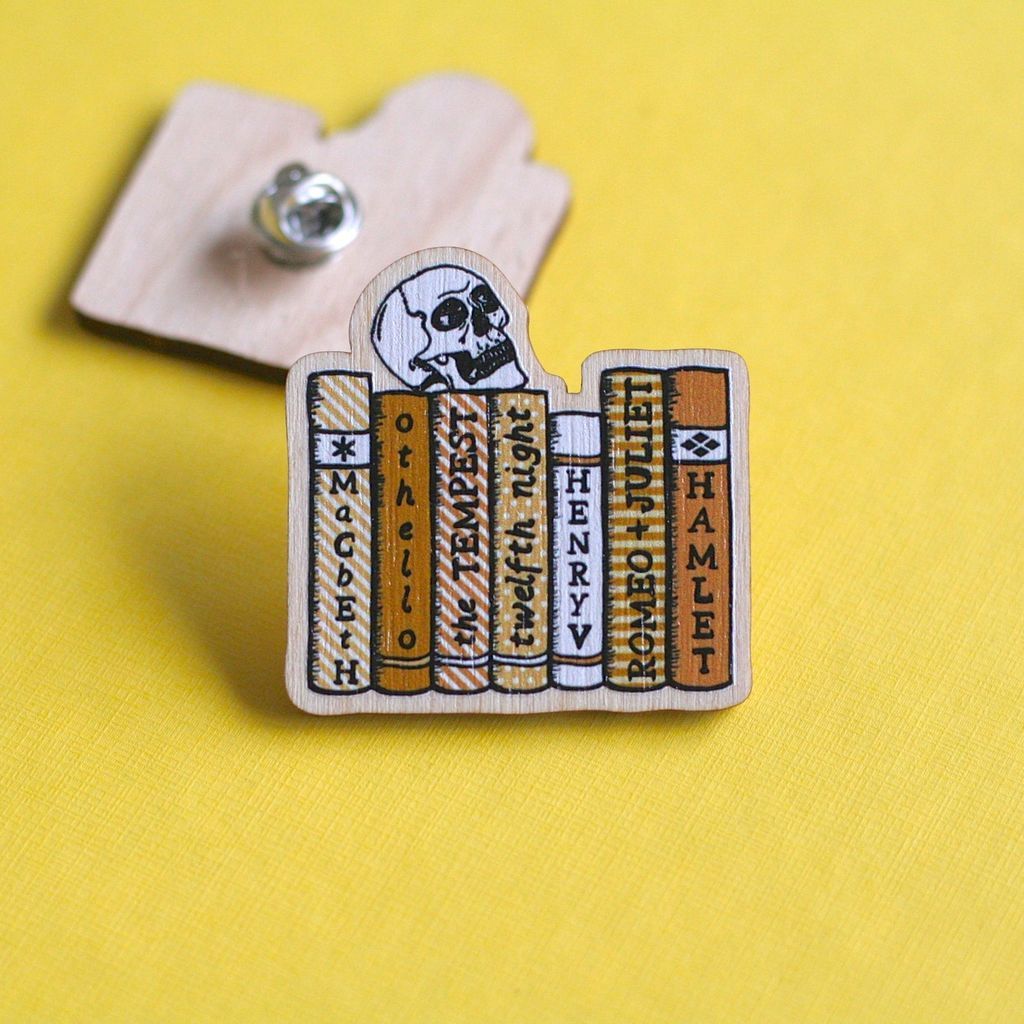 Bring your bookshelf wherever you go with this pin bearing some of Shakespeare's most beloved titles.
Pink "Little But Fierce" Banner Enamel Pin from Ectogasm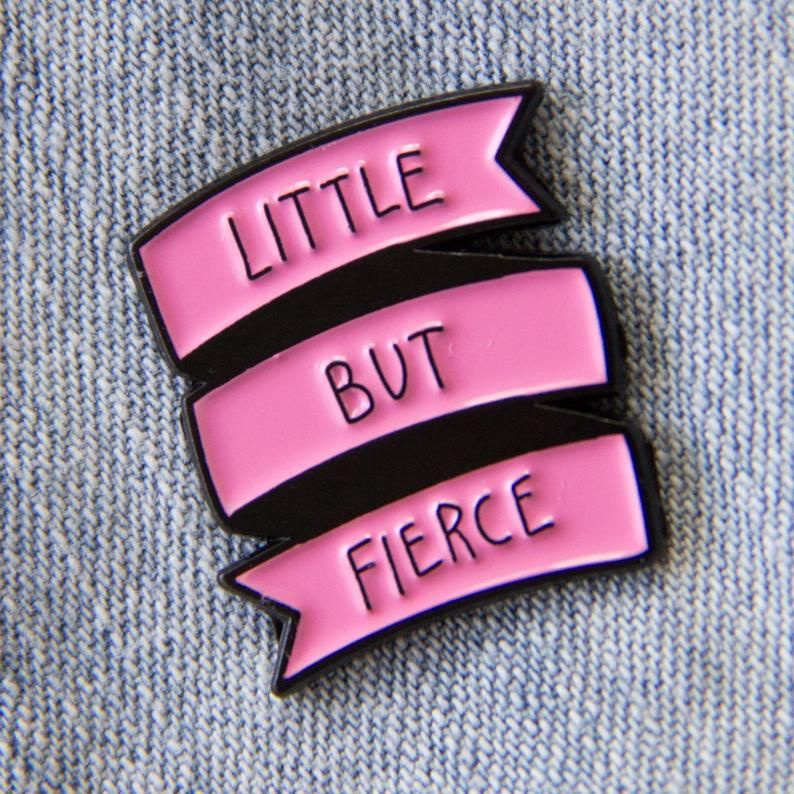 This paraphrase of Helena and Hermia's fight during A Midsummer Night's Dream can take on a whole new punk meaning for those of us of the shorter heights. Size, after all, is no guarantee of power.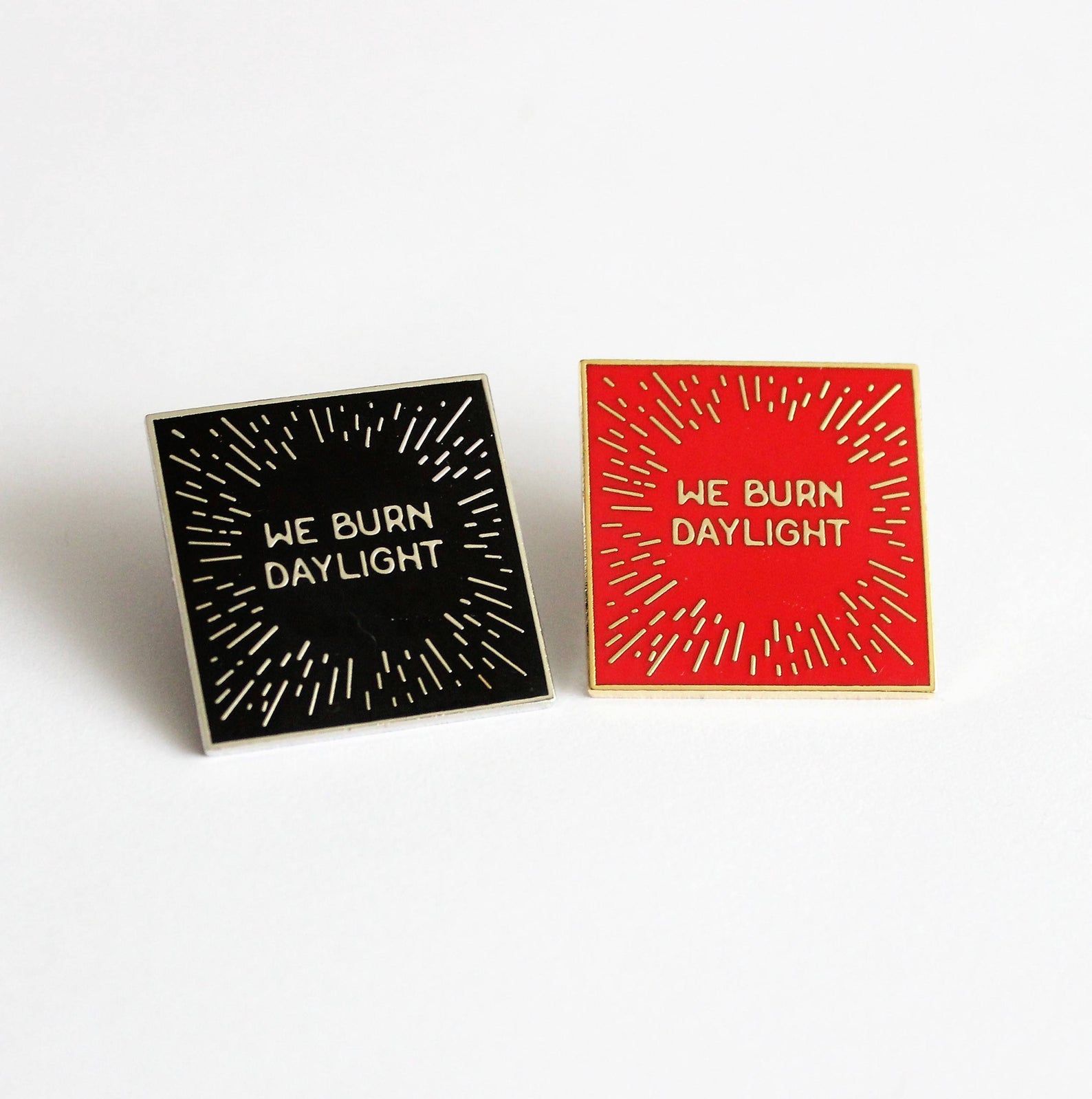 Get this pin in both red and black to share with a star-crossed lover. Love out loud.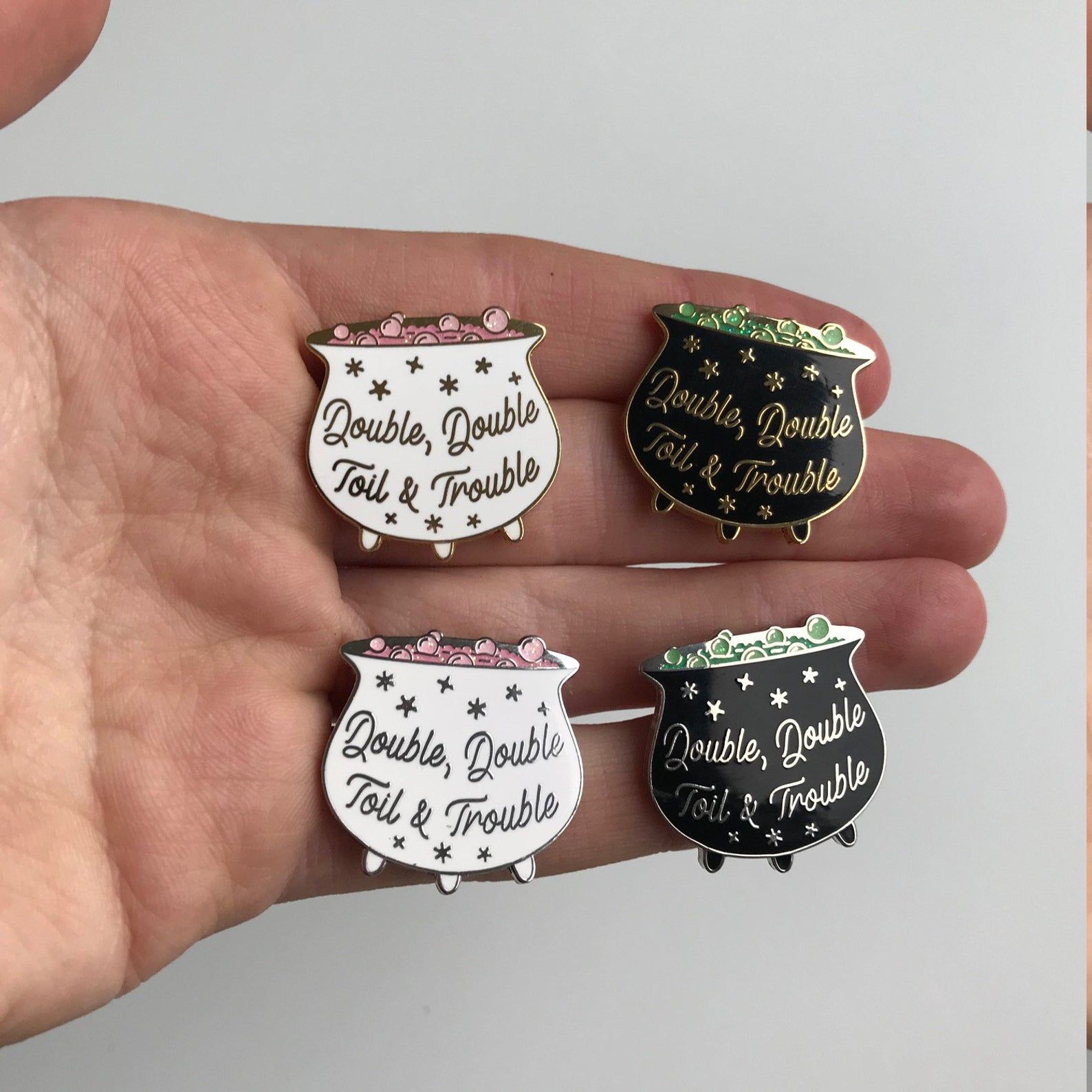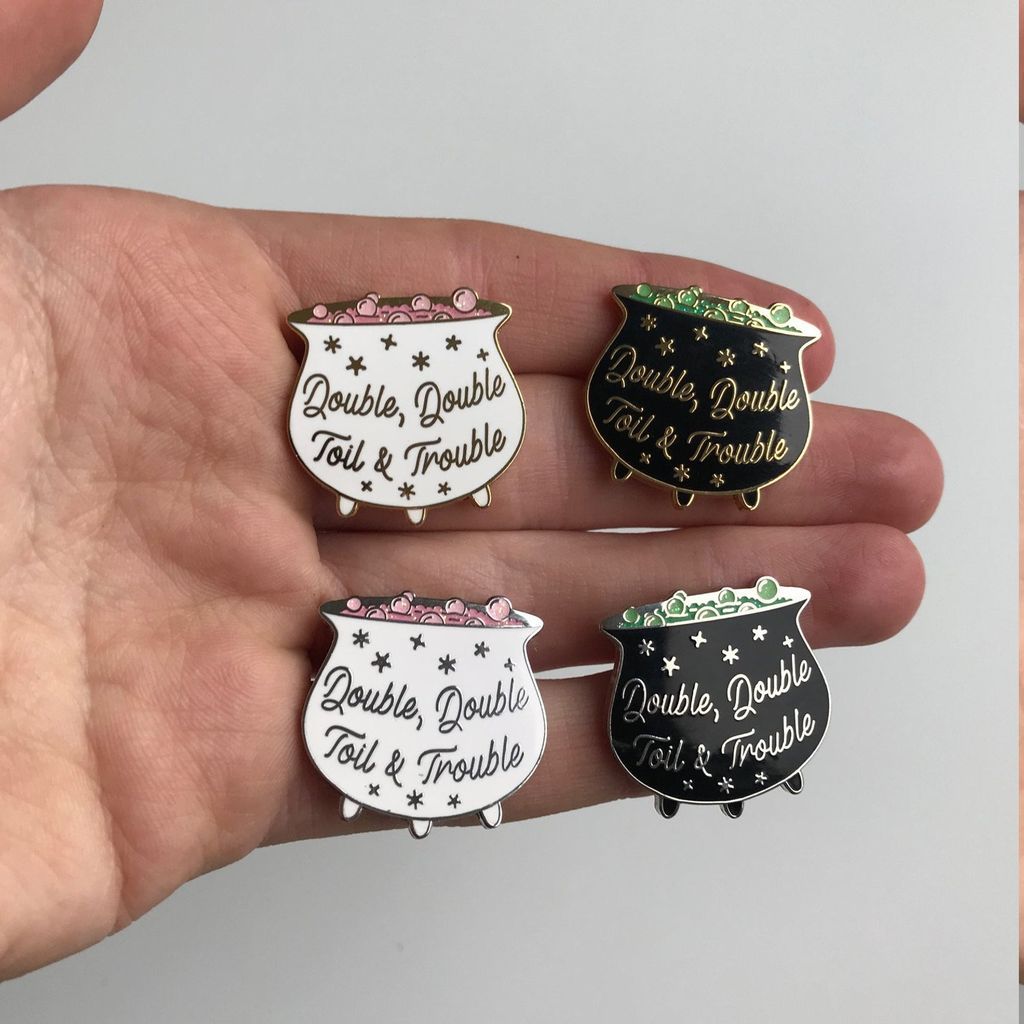 Get ready to rock those witchy vibes with these cauldron pins, bearing the words of the witches from Macbeth. There are a lot of pins on here from the Scottish Play, but it's just so eminently quotable for a Shakespeare pin. This will definitely show you're ready to stir up trouble this coming spooky season.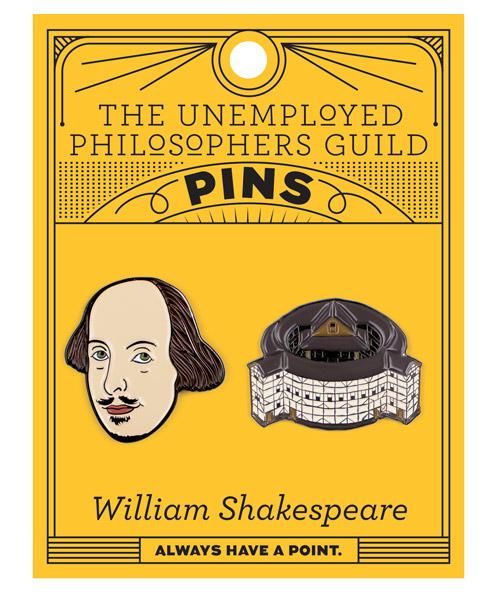 I don't live in London and can't go to the Globe whenever I want, so this is the next best thing. The theater itself is luckily still in great condition, so I can see it again someday…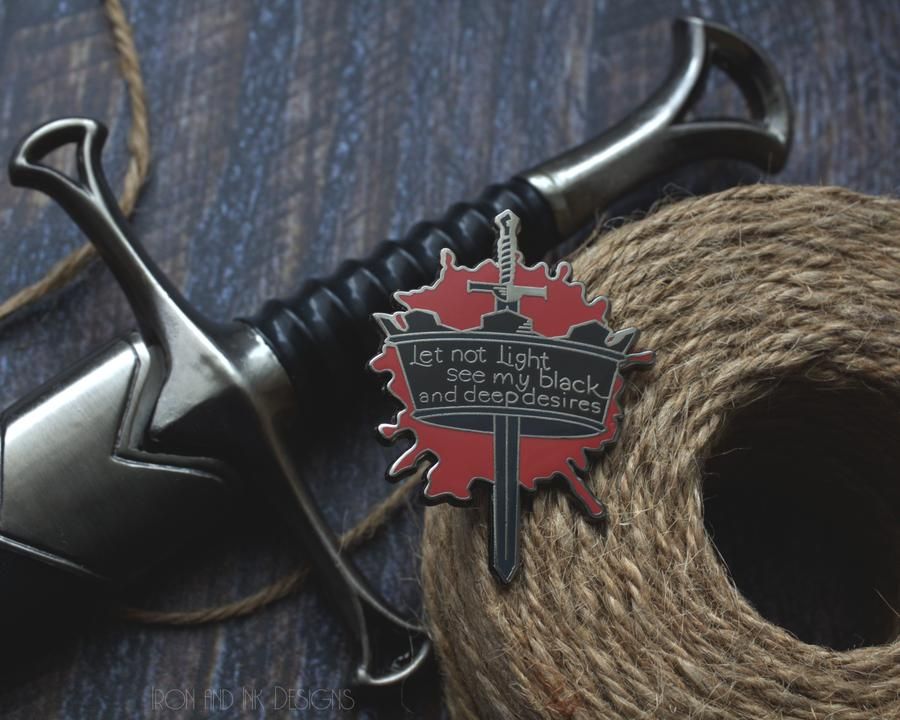 While contemplating murder, Macbeth attempts to hide himself from every possible incriminating illumination, especially the light. The darkness of the play is well represented in this intense pin.
Shakespeare's Heroines Enamel Pin from Literary Emporium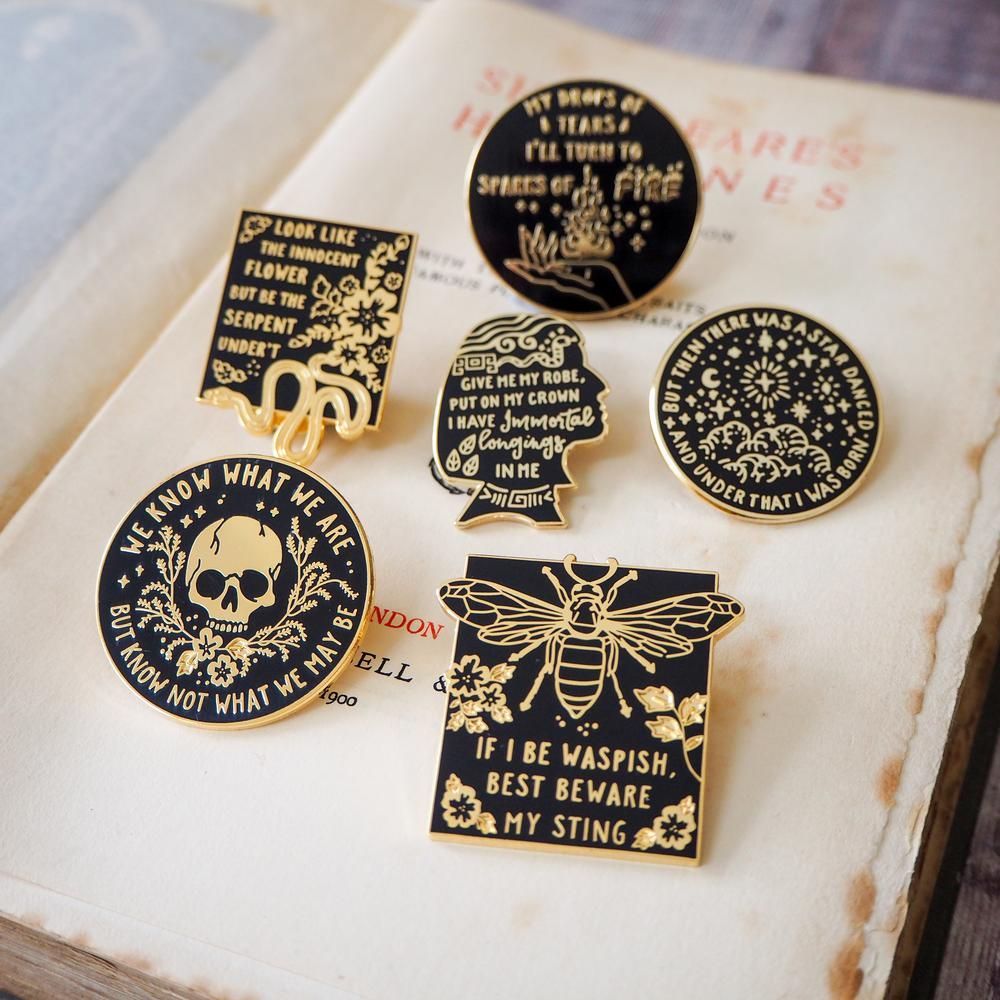 This six-pin set is just what I need to declare my allegiance to Lady Macbeth, Ophelia, Queen Katharine, Katherina, Cleopatra, and Beatrice.
Hourglass "Waste Time and Time Wastes You" Enamel Pin from Ectogasm
In Richard II, the beleaguered king declares, "I wasted time, and now doth time waste me." It's not an entirely happy saying, but a little Shakespearean pathos never hurt anybody. Except of course his characters.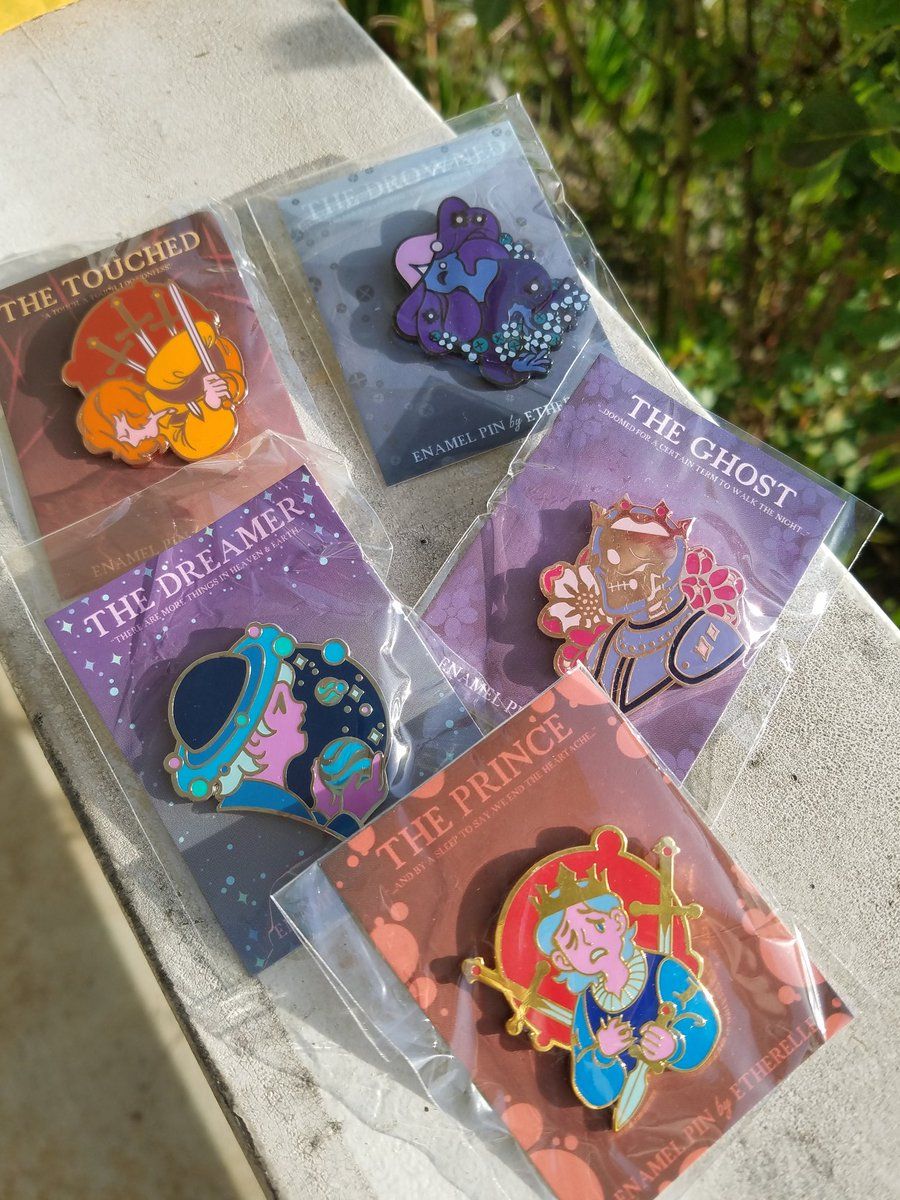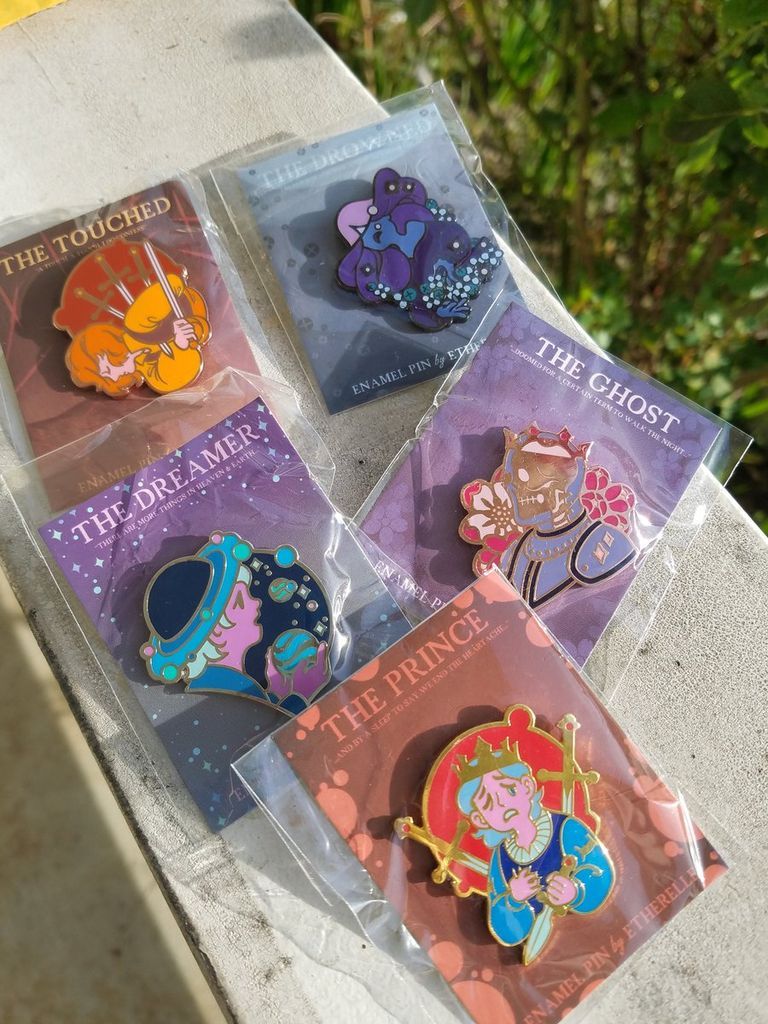 These colorful Shakespeare pins displaying the tragedy of Hamlet draw on some of the most popular quotes from the series and spin them into these beautiful designs. The drawings are almost funny in a way, pointing to the fact that the plot of Hamlet is kind of a comedy until Polonius dies.
Enamel Pin William Shakespeare, Hamlet from The Crow Emporium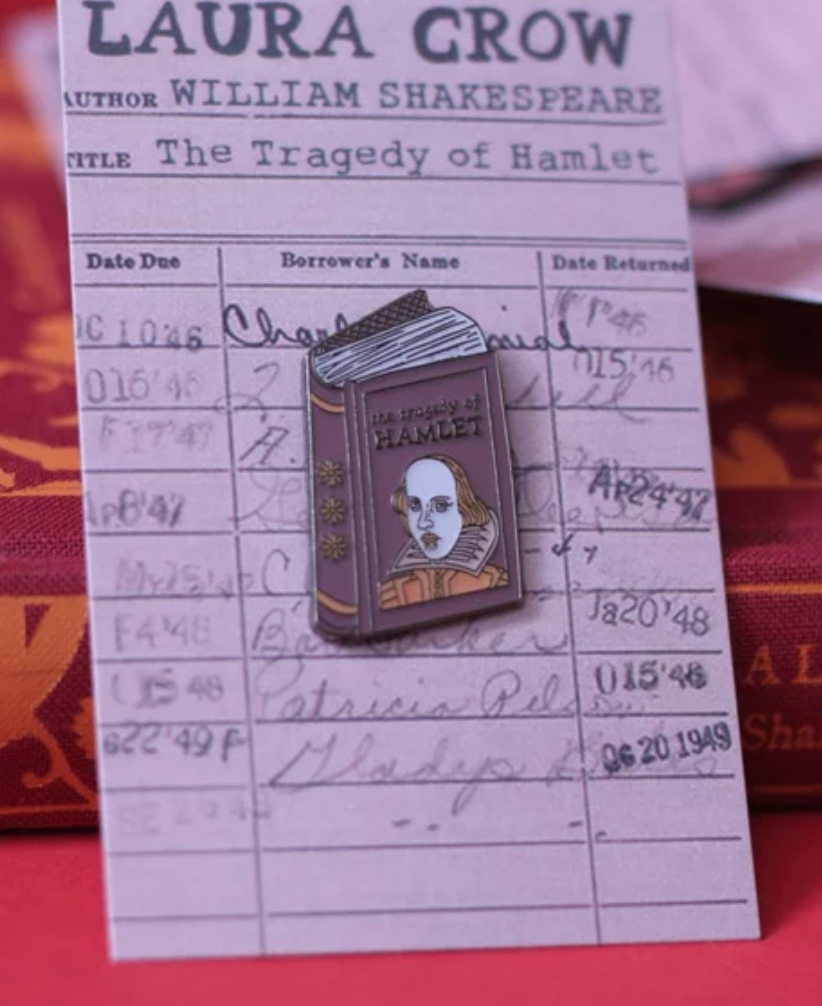 Finally, just display the face of the enduring playwright on one of his most famous plays. The writer who spoke to the commoners as well as the nobles, and whose work thankfully remains in the public domain for the regional theaters across the country.
---
Want more great literary pins? Check out these Harry Potter pins, bookish enamel pins, and these wonderful library pins. The Book Riot store also has many great options for voracious readers.