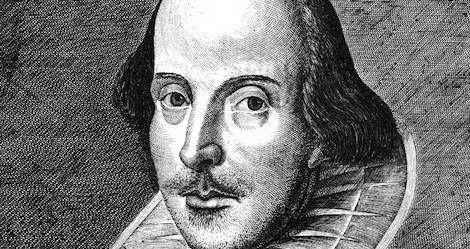 Classics
Shakespeare Adaptations We'd Love to See
This content contains affiliate links. When you buy through these links, we may earn an affiliate commission.
William Shakespeare's plays are timeless works of art that smart directors have bringing their own spins to for years. Many of my favorite productions of Shakespeare's plays have moved them to different, often more modern, times and places. These adaptations allow us to see these works with fresh eyes.
Given my interest in imaginative productions of Shakespeare's plays, I also love the idea of projects like the Hogarth Shakespeare project, in which great novelists use the bones of Shakespeare's plays to create their own original novels.
But, of course, projects like this also get me pondering. What authors do I think could do a spectacular job adapting Shakespeare? Whose spin on these stories would I most want to see?
Here are my top ideas:
A Midsummer Night's Dream by Helen Oyeyemi. Nobody does weird better than Oyeyemi, and I'd love to see the spin she'd put on a story that's so well known that it's easy to forget just how bizarre it is. Everyone is in love with the "wrong" people. A dude turns into a donkey. What is that even all about? Oyeyemi could imbue it with meaning.
Measure for Measure by Kazuo Ishiguro. I saw a production of this play a few years ago set in Weimar Germany. That setting really enhanced the conflict between strict codes of conduct and repressed desires. Ishiguro has handled similar terrain in The Remains of the Day and Never Let Me Go, and I imagine he could create an even more exciting world that brings all those tensions to the forefront.
Othello by Louise Erdrich. Erdrich does an amazing job writing about complex relationships and deep emotion. I'd love to see what she could do with the often bewildering relationship between Iago and Emilia and Emilia's affection for and betrayal of Desdemona. She could do some fascinating things with the racial elements as well.
The Merchant of Venice by Junot Díaz. Credit for this goes to my blog reader Christopher Lord, who suggested Diaz could shift the story's setting, making Shylock Haitian and the other characters Dominican. Díaz also seems like someone who could handle the comedy in the story.
I asked my fellow Rioters for their suggestions, and here's what they came up with:
Titus Andronicus by Roxane Gay. Titus Andronicus has by far always been my favorite Shakespeare play and Gay has repeatedly proven her ability to write emotionally tough situations well: Ayiti, An Untamed State, and Difficult Women. Also, give me some bad feminist Lavinia! — Jamie Canaves
Much Ado About Nothing by Octavia Butler. I've always said this play is neither a romance nor a comedy – they don't actually get married at the end. Sure, they're on their way to do so, but given the stupidity of the characters involved, a marriage isn't a given. Something else might come up to prevent it! If she were still alive to write it, I would love to see Butler's take on this one. — Kristen McQuinn.
Twelfth Night by Alisha Rai. There's nothing this play needs like some four-alarm hotness. Let's have an adaptation of Shakespeare's romp where you're really not sure how it's going to end; maybe Viola likes Olivia and Orsino equally. Maybe she doesn't even have a twin and they end up a Shakespearean OT3. With Alisha Rai, there are so many possibilities. –Jessica Pryde
As You Like It by Mindy Kaling. If The Office and The Mindy Project are any indication, Mindy Kaling knows her way around comedy. This play particularly calls out for Mindy's retreatment because of the way it pokes fun at romantic tropes and ideas of love, which The Mindy Project does with such hilarious results. I know Mindy Kaling would be able to put a fun, modern twist on this comedy of love and mistaken identity. Plus, I could totally see her playing Rosalind. –Amanda Kay Oaks
The Tempest by Sherman Alexie. The Tempest is traditionally listed with the Shakespeare's comedies, but it's really a tragicomedy, and it is so, so, strange. Alexie knows how to weave comedy and pain together and a Native American writer is the perfect choice to turn this story on its head. Prospero, a banished Duke stranded for twelve years on a mystical island, has never been as interesting to me as his daughter Miranda (the only woman in the play) or the enslaved Caliban. Caliban's story mirrors that of Native Americans so closely that it's practically prophetic – he taught Prospero to survive the island and in return Prospero enslaved him under the guise of educating him, and regularly berates Caliban for being resentful. –Amy Diegelman