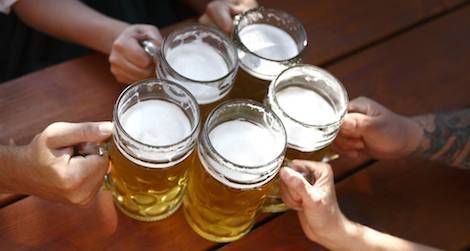 This content contains affiliate links. When you buy through these links, we may earn an affiliate commission.
If there are two things in this world I like, it's books and beer. When I can combine the two by sitting on the porch in the warm evening, sipping a cold one while I read a book and wiggle my bare toes, that is a special kind of heaven. Beer, particularly craft beer, has a unique flavor and tone–just like well-written books. So what would match up?
As a note, I live in Colorado, which has a phenomenal number of local and microbreweries. Because I believe that good books deserve good beer, I'll be drawing from that pool of delicious goodness. So if you can't find the beer, well, at least you should be able to still get the books through your local library, bookstore, or just order them online.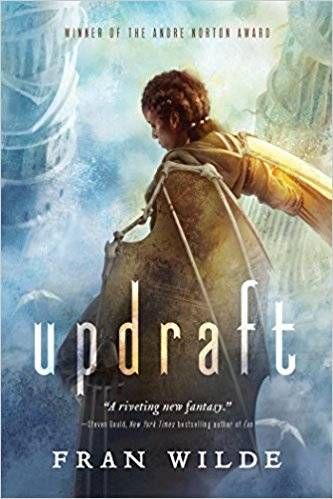 Updraft by Fran Wilde: Kirit lives in a world of bone, surrounded by danger and secrets, where the only way to get around is flying on man-made wings. It's a coming of age story, a revolution story, and set in a fascinating, strange world.
Beer: The Truth from Flying Dog – Obviously, I had to pick something from Flying Dog for a book filled with flying people. The Truth is an IPA that's crisp like the snap of bone, light, and begging to be paired with a complex world and plot.
Envy of Angels/Lustlocked/Pride's Spell by Matt Wallace: aka "The Sin du Jour First Course." Sin du Jour is a particular kind of catering company (run by an excellent ensemble cast of characters) that serves the highly important and completely underground needs of supernatural diplomatic events and parties. Their episodic adventures are just plain fun, and full of amazing food.
Beer: Leia Lime Lager from Kokopelli Beer Company – light, crisp, refreshing, and just begging to be shotgunned like these novellas. It's a fun beer for fun books.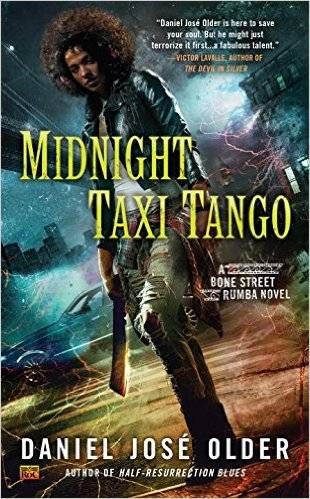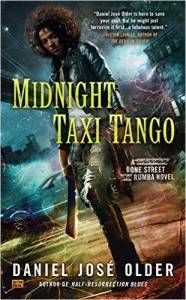 Midnight Taxi Tango by Daniel José Older: Second book of the Bone Street Rumba series (the first is Half-Resurrection Blues), this follows our half-dead hero Carlos as he battles a conspiracy of sinister roach-monsters and ghosts while trying to sort his mangled love life out. Great urban fantasy written with word-craft that's like a four course meal for the brain.
Beer: Wicked Juju from Left Hand Brewing Company – a ginger beer so dark it's black, Wicked Juju still isn't as heady and layered as Daniel José Older's prose, but it's the best I could do.
All You Need is Kill by Hiroshi Sakurazaka: Imagine if the movie Groundhog Day had power armor and the enemy was an alien invasion rather than the main character's own utter schmuckery, and you have the basic concept. It's a fast, wild game of cat and mouse between day repeating humans and aliens.
Beer: Avalanche from Breckenridge Brewery – amber ale that's just hoppy enough to be refreshing, so you can drink it again, and again, and again as time resets.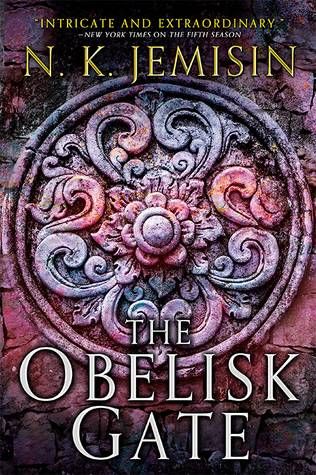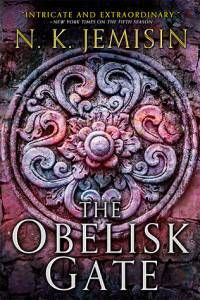 The Obelisk Gate by N. K. Jemisin: Second book in the Broken Earth series (first is The Fifth Season), The Obelisk Gate takes us deeper into the unfolding disaster as Essun receives the final request of the man who set off the destruction of the world–and her daughter Nassun begins to find her own way. The conception of geological magic in this book is second to none, and fills me with unholy glee as a geologist.
Beer: Fade to Black, Vol. 2 from Left Hand Brewing Company – a porter black as a stout, it's dark, and it's complex, and there's you taste the smoke with every sip. Perfect for the world fading away in the last Season.
The Kraken Sea by E. Catherine Tobler: An orphan boy named Jackson who is filled with secrets and has skin partially covered with scales is sent cross country on a train, heading for a place that wants a boy "like him." He finds friends, enemies, family, and so many more mysteries waiting for him at his destination.
Beer: Death By Coconut from Oskar Blues – a porter that's dark enough to be a stout, but mysteriously chocolatey and so full of coconut it basically punches you in the mouth. A good match for the tone of this story and the complex beauty of E. Catherine Tobler's prose.