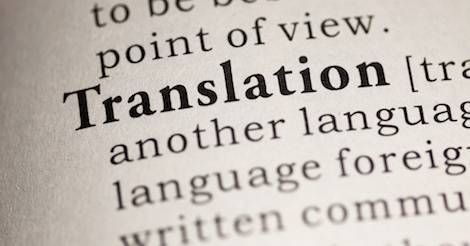 This content contains affiliate links. When you buy through these links, we may earn an affiliate commission.
Listen up, because you need to know that some crazy-awesome Spanish speculative fiction is available in English right now.
You should be reading it.
Space colonies, killer alien bugs, virtual reality…it's all there. Thanks to editors, bloggers, and translators like Cristina Jurado, Maria Leticia Lara Palomino, Mariano Villareal, Rodolfo Martinez, James and Marian Womack, Sue Burke, Lawrence Schimel, and David Frye, us English-language readers can dive in to the rich and diverse world of Spanish sf more than ever before.
And with fantastic anthologies like The Best of Spanish Steampunk (2015), Terra Nova: An Anthology of Contemporary Spanish Science Fiction (2015), Spanish Women of Wonder (2016), and Castles in Spain: 25 Years of Spanish Fantasy and Science Fiction (2016), we can gain a useful overview of the kinds of questions and interests driving Spanish authors in these early days of the 21st century. Small publishers like Sportula and Nevsky Books are committed to bringing this rich literature to the U.S., thereby encouraging a robust exchange of ideas and styles, and thus countering the past dominance of English/American sf abroad. For several years, books by acclaimed Spanish sf writer Elia Barcelo have been available in English, and now we can add even more names to the list of talented Spanish sf authors in translation.
So allow me to introduce you to some of these writers. We'll hopefully see a lot of them in the future: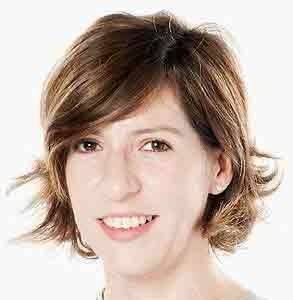 Cristina Jurado
Writer, editor, and all-around champion of Spanish sf, Cristina Jurado is currently editor of the online magazine Supersonic, which features both English and Spanish fiction and non-fiction. She recently edited (with Leticia Lara) the English edition of Spanish Women of Wonder and her story "The Shepherd" was included in The Best of Spanish Steampunk. "Alphaland" appears in Supersonic #6. In September 2015, Cristina was guest editor for Apex's special edition dedicated to international speculative fiction.
Felicidad Martínez
A technical engineer in industrial design and a writer of dark, twisty science fiction (especially space opera), Felicidad Martínez is a two-time Ignotus (Spain's Hugo's) finalist and a recipient of the European Science Fiction Society's Encouragement Award at the 2016 Eurocon in Barcelona. Her novella The Texture of Words appears in Terra Nova, and her stories "The Plague" (Spanish Women of Wonder) and "Ship's Shepherd" (Supersonic #6) are tantalizingly dark and suspenseful, and push us out of our comfort zone through a deft manipulation of narrative perspective. I want to gobble up every story she writes.
Sofía Rhei
A writer, experimental poet, and translator, Sofía Rhei writes for adults, young adults, and children. Her story "You Cannot Kill Frownyflute!" appears in Supersonic #6, "Techt" is included in Spanish Women of Wonder, and "The Bubblelon Cyclotech" can be found in The Best of Spanish Steampunk. Rhei is prolific across genres and styles, and her story "Techt" demonstrates her interest in language in its relationship to culture and thought.
Lola Robles
A writer and scholar of Hispanic Philology, Lola Robles is one of the most exciting Spanish sf authors to watch for. Her novel Monteverde: Memoirs of an Interstellar Linguist (tr. Lawrence Schimel; Aqueduct Press) is a wildly-imaginative and intelligent story about a space-linguist's examination of an alien language and culture. "Dierdre" appears in Terra Nova and her story "Sea Changes" is in Spanish Women of Wonder. Robles has also written non-fiction about female Spanish sf and fantasy authors, and studies of the relationship between gothic and future-oriented fiction with feminism and queer theory.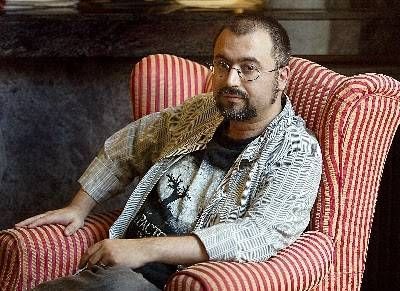 Rodolfo Martínez
Translator, publisher, and the winner of twelve Ignotus awards, acclaimed sf and fantasy author Rodolfo Martínez started Sportula to disseminate great Spanish speculative fiction to English-speaking audiences. So far it's given us Castles in Spain and Terra Nova, and hopefully many more anthologies in the future. Martínez's novels, including The Queen's Adept and Cat's Whirld are also available in English from Sportula. His story "God's Messenger" is included in Castles in Spain and "Embryo" can be found in Supersonic #6.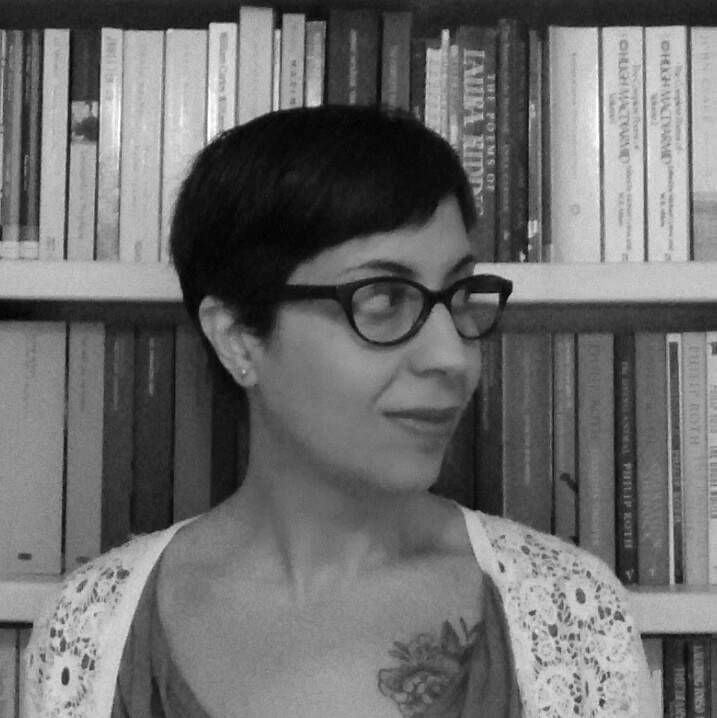 Marian Womack
A writer in both Spanish and English, Marian Womack is also a translator and editor. Together with her husband James Womack, Marian runs the small press Nevsky Books, which brings European and Spanish slipstream to English readers. You can find her stories "Pink Footed" in Supersonic #6, "Black Isle" in Spanish Women of Wonder, and "In a Glass, Darkly" in The Best of Spanish Steampunk.