This is a guest post from Christine Ro. Christine writes about books for Literary Hub, VICE, and the Ploughshares blog. She occasionally writes about other topics, because someone once told her (although it seemed implausible) that there's life outside of books. You can read her work at https://www.christinero.com.
---
In this era of unlimited internet porn on demand, there's something sweetly quaint about using the medium of comics to get off. Here are just a few of the US and UK comics where sex is instrumental to mood and plot.
Lost Girls by Alan Moore and Melinda Gabbie
The pinnacle of erotic comics has to be Lost Girls. This epic piece of pornography transposes three classic children's characters –Alice (of Wonderland), Wendy (of Neverland), and Dorothy (of Oz)– into a variety of dreamlike sexual scenarios. This is a gorgeously illustrated, taboo-busting work that creates a permissive sexual landscape as richly detailed as any of Alan Moore's other comic book worlds.
Sex Criminals by Matt Fraction and Chip Zdarsky
The Sex Criminals series has a high-concept premise that wouldn't be out of place in an action movie franchise: the protagonists can stop time when they orgasm. They go on to use this unexpected ability in unexpected ways.
Sticky Graphic Novels by Dale Lazarov and others
Sticky Graphic Novels is an imprint of erotic gay comics. These are wordless graphic stories with cheesily porny settings, from a forest to a music shop. And they don't pull any punches when it comes to the sex: this is balls-out, money shot-loaded imagery. The broad smiles all these characters wear while screwing contributes to the sense that this is erotica from an earlier time. Also a bit archaic is the uniformity of body types in these pages. All the men tend toward big and beefcakey; more bodily diversity would be appealing.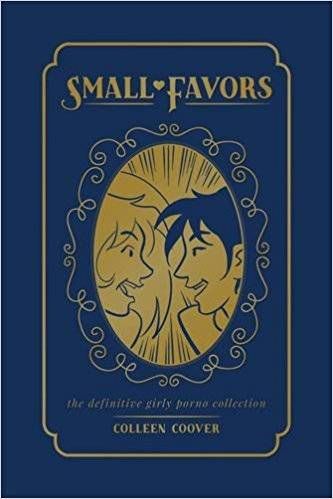 Small Favors by Colleen Coover
This work of girl-on-girl porn is graphic in both senses of the word. Masturbation is abundant (and very liquid), for instance. Yet there's a mischievous whimsy throughout the black-and-white comics that makes them feel somehow sweet. As with Sticky Graphic Novels, however, the lesbians of Small Favors have exactly the same body. Different body shapes and sizes wouldn't go amiss.