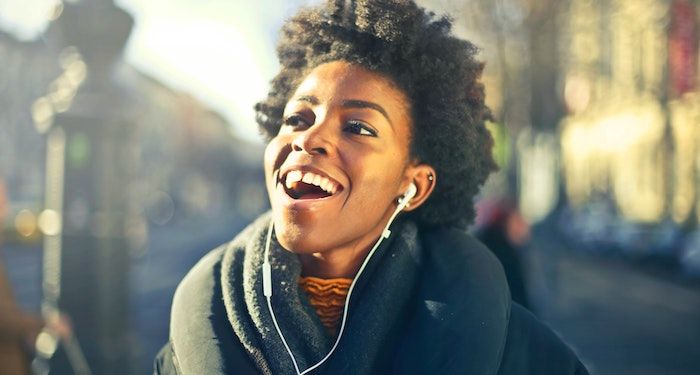 Audiobooks
The Sexiest Romance and Erotica Audiobooks
Romance readers know a particular, niche embarrassment: Listening to romance and erotica audiobooks in public.
I can't be the only one who has had their headphones disconnect in the middle of a sex scene, right? Or the only one who was listening to a particularly spicy scene at the office and had to pause the audiobook and look a coworker in the eye while pretending to not be flustered? Or the only one who was driving with their windows down and stopped next to someone at a red light who heard when they were listening to? Right? Please say I'm right.
But no matter how many times I embarrass myself in public with my listening material, I can't stop, won't stop listening to romance and erotica audiobooks. Just try to pry them out of my cold, dead…ears.
The beauty is in the art form: It's not just the content that makes a sexy audiobook — the narrator's voice and style add an extra element of spice. Double trouble is afoot when a book has multiple perspectives and each character has a different narrator. Whew.
Without further foreplay, let's get to the books. We have a bunch of the tropes covered here, including fake dating, enemies-to-lovers, forbidden love, and boss and secretary.
---
If you need even more spice in your life, be sure to check out these 15 new erotica books.