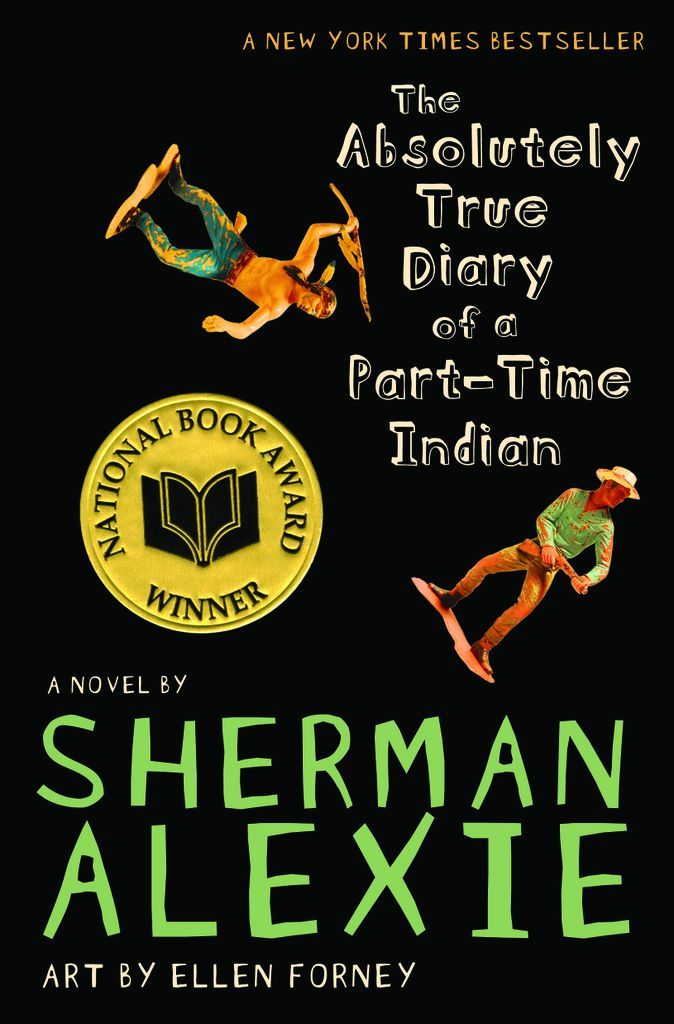 Opinion
Sex in YA Fiction, or "Fifty Shades for Kids"
Adults can get uptight quickly about sex in YA books. In some cases, it's merited: parents want to be the ones to guide discussions with their own teenagers. It's not that they want to shield or hide sexuality from their kids completely. It's that they want to be the ones to sit down and have the discussion with them as they encounter these stories.
In other cases, it's simply choosing to ignore context, as we saw played out in the comments over here about how Laurie Halse Anderson's Speak is child pornography and encourages sexual deviance. Without even reading the book, the good Doctor chose to raise hell about Anderson's story about rape and the toll it takes on a victim.
Then there are times when adults exaggerate a non-existent problem.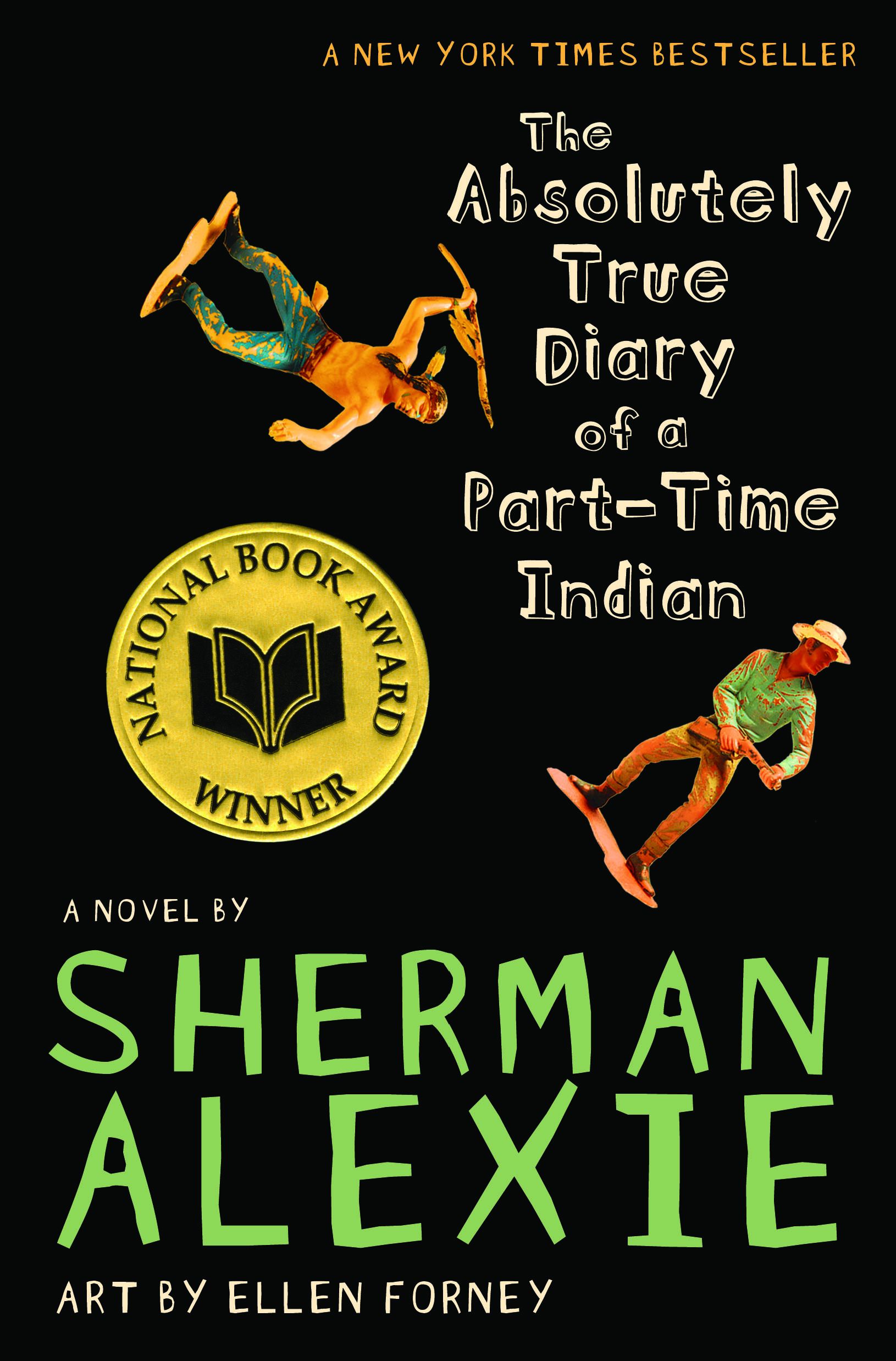 A mother in Queens is appalled that her going-into-sixth-grade son is assigned Sherman Alexie's award-winning Diary of a Part-Time Indian for class because it's "racy" and has a masturbation reference in it which "was like Fifty Shades of Grey for kids." She demanded the book be removed from curriculum.
What could have been a solid argument against this book being included on a required reading list — it's probably not an ideal pick for 6th graders, as the themes may be beyond the grasp of 11- and 12-year-olds — instead devolves into an extremist view of what a few lines about a boy masturbating mean.
A teen boy masturbating doesn't equate to an adult erotic novel about BDSM. It equates to a teen boy masturbating, which most teenage boys do. Though the mother in question notes that she wants to be the person bringing up the awkward masturbation conversation with her son (fair enough) it's when she centers her argument around the ludicrous claim that Alexie's book is like Fifty Shades for kids that she reverts to a mentality that's problematic.
As much as adults claim that we live in a hypersexualized world — another argument made against books like Anderson's or Alexie's — it is the adults themselves perpetuating hypersexuality. Using labels like "child pornography" and comparisons to Fifty Shades in relation to books that are about rape and books that bring up masturbation respectively does precisely this. No matter how safe or healthy or important YA books that tackle issues relating to sexuality may be, that's never the discourse. Instead, the discourse is how teens are growing up in a world that profits off their budding sexuality and sells it to them constantly.
It's never about how books like Anderson's offer safe and healthy and vital stories about what happens when someone is raped and silenced. It's never about how those scenes in Alexie's book show the true experiences of teen boys like Junior are normal and simply what boys (and girls!) do when they're teenagers.
Alexie's book isn't even about sex. It's not about masturbation. It's about racism and growing up in a world that doesn't accept you with the skin color or the ethnic heritage you have.
It's hypersexualization to call it Fifty Shades for kids.
Fiction is one of the safest places for learning about and exploring uncomfortable topics for teenagers. It's probably the safest arena for understanding the complexity of sex and sexuality — there are choices and consequences for the actions that characters within these stories make in regards to participating in or abstaining from any number of sexual activities. Some of the best, most powerful, and most honest stories about sexuality are written for the YA audience.
These books are the gulf between the idea that teens live in a hypersexualized world and the idea that teens must be sheltered and blind to the bodies and worlds they're entering into. They allow teens into stories that they might be experiencing themselves and stories they have no idea about but should be attuned to.
Rather than look to these as tools for discussing safe sex or for discussing healthy sex, some adults instead choose a Victorian approach. They think if teens don't see it, then it will not be there. Because the best method for education is, in their eyes, ignoring it altogether. Where these books could be a bridge between completely shutting out sex as a part of teen life and the idea that these books hypersexualize teenagers, many become prudish, choosing terms like "awkward" to describe the normal experiences of teenagers.
You can't have it both ways. That's why books like these exist. They provide the lifeboat into discussing the tricky waters of sex and sexuality. So where one mom chooses to proclaim Alexie's novel as being "about masturbation," the fact is most teens who read the book won't even notice the masturbatory moments because it's so normal and common in their lives that it'll elicit a giggle or two and that's about it. It's not hypersexualizing them. Most won't even find it "sexual" at all.
For your reading pleasure, I'm providing a nice booklist of YA reads that explore sex and sexuality in some capacity. Pick one or two or three or all of them up and understand that while they may not shy away from offering details about sex, they never hypersexualize teens. They instead treat and respect their readers as intelligent, thoughtful, curious human beings who deserve to read about these things in the most authentic manner possible for the story.
Speak by Laurie Halse Anderson — rape
Forever by Judy Blume — sexual experience
Inexcusable by Chris Lynch — rape
What Happens Next by Colleen Clayton — sexual assault
Uses for Boys by Erica Lorraine Scheidt — sexual experience
Live Through This by Mindi Scott — sexual abuse
Some Girls Are by Courtney Summers — sexual assault
The Mockingbirds by Daisy Whitney — sexual assault
Canary by Rachele Alpine — sexual assault
One Lonely Degree by CK Kelly Martin — sexual assault
Just Listen by Sarah Dessen — sexual assault
The Anatomy of a Boyfriend and The Anatomy of a Single Girl by Daria Snadowsky — sexual experience
You Against Me by Jenny Downham — sexual assault
Boy Toy by Barry Lyga — sexual abuse
Song of the Lioness series by Tamora Pierce — sexual experience
Ready or Not by Meg Cabot — sexual experience
The DUFF by Kody Keplinger — sexual experience
The Summer Prince by Alaya Johnson — sexual experience
Purity by Jackson Pearce — sexual experience and abstinence
Pure by Terra Elan McVoy — sexual experience and abstinence
Tricks by Ellen Hopkins — teen prostitution
The Infinite Moment of Us by Lauren Myracle (out August 20) — sexual experience
Where the Stars Still Shine by Trish Doller (September 24) — sexual assault and sexual experience
Sex & Violence by Carrie Mesrobian (October 1) — sexual experience
Fault Line by Christa Desir (October 1) — rape
_________________________
Sign up for our newsletter to have the best of Book Riot delivered straight to your inbox every two weeks. No spam. We promise.
To keep up with Book Riot on a daily basis, follow us on Twitter, like us on Facebook, , and subscribe to the Book Riot podcast in iTunes or via RSS. So much bookish goodness–all day, every day.