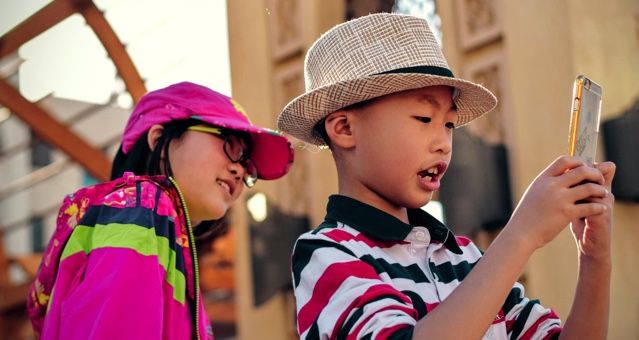 Children's
Introducing Seven Stories: The National Centre For Children's Books
This content contains affiliate links. When you buy through these links, we may earn an affiliate commission.
Britain's pretty good at museums. We've got museums about art, natural history, science, people, places, notable events, and even dog collars. But for a long while, we didn't have a museum for children's books. For some, that might not have seemed such an issue, but for Elizabeth Hammill and Mary Briggs it was. They set up a charity that would "collect, champion and celebrate [British] children's literature" – and from that, came Seven Stories: The National Centre for Children's Books.
I visited there a couple of years ago for my birthday and I loved it. I am ancient and I don't have kids, but honestly? It was perfect. My job is to get the right book to the right kid at the right time. Seven Stories felt like the physical embodiment at that time. Children's books can change lives. Literacy empowers. Reading is strength. Seven Stories is my shrine.
I wandered through innovative exhibitions designed for little people as much as big people – and it's not often that happens. Sometimes I think we forget the 'children' part of children's literature and instead work to privilege the adults. But that museum sung of readers. Little literary warriors were being formed with every breath. It was magical.
Seven Stories is located nearer to the middle of Newcastle than you might think – we easily walked into town – but it's got enough privacy to feel special. It's housed in a converted seven story Victorian mill which was once "pigeon-shit-spattered" but now provides a home to seven stories of children's book fun. There are sensory story-times, fabulous dress up opportunities, interactive exhibits, a gorgeous bookshop, and the opportunity to sleep-over. If you're living your best literary life, you could also hold your birthday there (yes, I am tempted).
The local area is full of bookish things to do as well. You could visit The Cluny, which incidentally also features in A Song For Ella Grey by renowned local author David Almond. Or, you might want to get your Rosemary Sutcliff on and explore Hadrian's Wall just like this Rioter did.
If you can't visit Newcastle in person, you may be able to catch one of Seven Stories's touring exhibitions instead. It's easy to feel like everything bookish in Britain lives in London, and while that's great for people who live in London, it's not great for people who don't have the ways or the means to get there or the abilities to participate. Forthcoming tours from Seven Stories include 'Elmer and Friends, the Colourful World of David McKee'; 'Micheal Morpurgo, A Lifetime In Stories' and 'Judith Kerr : The Tiger Who Came To Tea'. You can stay in touch with all the touring exhibitions here.
If you've read this and been all "but I live approximately three zillion miles away from all of that and am going to have a small cry from FOMO" then fear not. You can also connect with Seven Stories online, and wandering through their virtual archives is not a bad way to pass the time. I've spent far too long working my way through their collection highlights and dreaming of the time somebody pays me to write an Enid Blyton biography. Highlights of the collection include material from Beverley Naidoo, Diana Wynne Jones and Micheal Morpurgo. I'm particular fond of the 'first draft of War Horse'.
It seems strange to think of a world with Seven Stories but for a long time, that was how it was. But it exists, it works, and we've got to see it. We live in golden times for children's books, and Seven Stories is part of that. It symbolises something quite magical: a belief in a world made better by books. And that's always worth shouting about.